When most people use the word "property," they typically mean real estate or land, such as: "She owns 50 acres of property in Harrison County." But, for estate planners, the word property has a much broader meaning. For estate planners, property is what we lawyers call a "term of art." A term of art is a word or phrase that has a specialized, specific meaning within a particular field (such as the legal profession). Terms of art are abundant in the law; other legal terms of art you may have heard of include "double jeopardy," "burden of proof," and "punitive damages."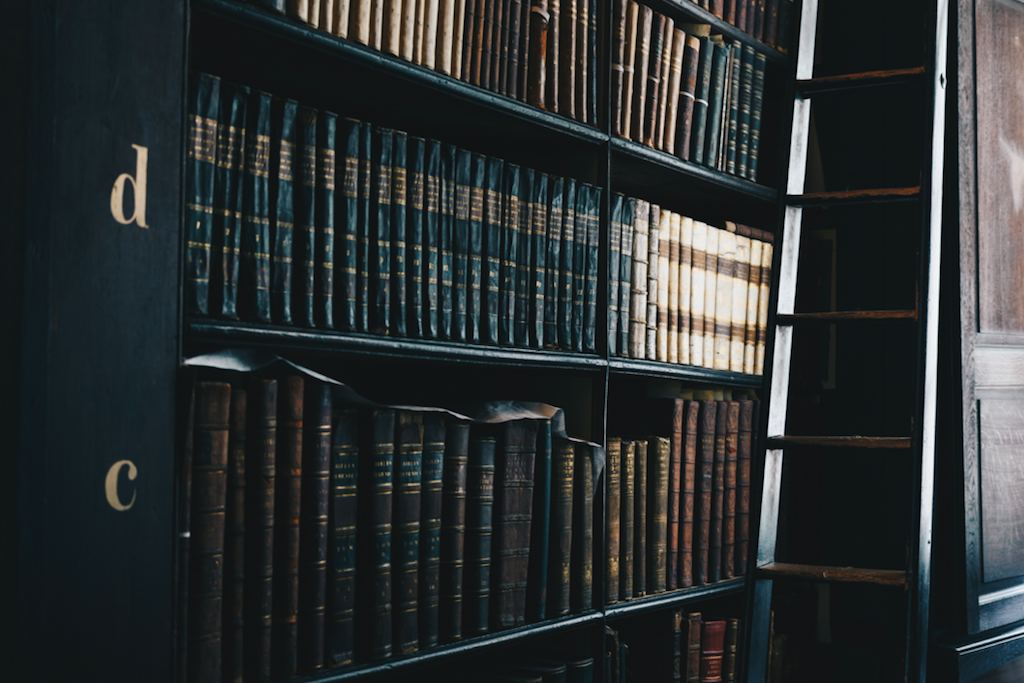 Two Broad Classifications
There are two broad classifications of property—real property and personal property. Real property includes land and whatever is built on the land or attached to it. It includes buildings (like houses and grain silos), fences, tile lines, and mineral rights, for example.
Personal property is best described by what it is NOT. Anything and everything that is not real property, is then personal property. It can be easiest to think of this in terms of movability. Typically real property cannot be picked up and moved. Yes, you could dig up dirt from your plot of land and move it to your neighbor's plot of land, but you cannot actually "move" the land.  And, sure, you could argue that you could move a shed from one corner of the yard to another, but not easily.
To drive this point home, let's think about that shed. Let's say I want to build a shed. The lumber, tools, and paint I brought to the site to build the shed are personal property; the shed itself is real property.
Intangible and Tangible Property
Personal property is broken down into tangible property and intangible property. Tangible personal property has physical substance and can be touched, held, and felt. Examples of tangible personal property are numerous, just a few examples are furniture, vehicles, baseball cards, cars, comic books, jewelry, and art.
Intangible personal property includes assets such as bank accounts, stocks, bonds, insurance policies, and retirement benefit accounts.
Pop Quiz!
Can you classify the following as real property, tangible personal property, or intangible personal property?
Your Twitter account.
This is intangible personal property. Yes, your social media presence and digital accounts are intangible property. (Don't forget to account for this property in your estate plan!)
Your IRA.
Again, this is intangible property.
Farmland, including its silos and fences.
Real property.
Your comic book collection.
Tangible property!
MacBook Air laptop computer.
Your computer is tangible property. But, it may contain intangible property which could well have monetary value, such as a document containing a recipe you wrote on how to bake a better apple pie, or a software you programmed.
This quiz, and overall discussion about property, sparks a big question…
What Happens to Your Property When You Die?
When you die, what happens to your property depends in large part on whether you have a will (as a part of a complete estate plan) or not. If you have a will, then your property will pass to your beneficiaries just as you intended. An exception: some intangible personal property, such as retirement and bank accounts, have beneficiary designations. Such property will pass to its intended beneficiary without a will. (Don't forget a beneficiary designation trumps what's written in a will, if there is any discrepancy between the two.)
If you die without a will, you are leaving it up to the Iowa intestacy laws to decide who will receive your property. Decisions as to who of your heirs at law receive your property will be made without any regard as to what you may have wanted, or may have not wanted, if you would have had a say in the matter. Long story short, it's a good idea to put an end to the excuses and enlist a qualified estate planner to draft your personalized, quality estate plan.
Whether it's real or personal, tangible, or intangible, act now to protect and prepare your property for the future. Get an estate plan. You can reach me most easily by email at gordon@gordonfischerlawfirm.com or call my cell, 515-371-6077. Don't delay—write or call today.
https://www.gordonfischerlawfirm.com/wp-content/uploads/2018/07/Screen-Shot-2018-07-24-at-1.25.05-PM.png
690
1020
Gordon Fischer
https://www.gordonfischerlawfirm.com/wp-content/uploads/2017/05/GFLF-logo-300x141.png
Gordon Fischer
2018-07-23 11:52:30
2020-05-18 11:28:53
Legal Words of the Day: Tangible Property & Intangible Property