Hopefully, you didn't get pranked too bad today or misled by a jokester on social media today. But, if you did, happy April Fool's Day! We all love a good practical joke now and then, but the subject of estate planning is definitely not one to laugh at. If you already have an estate plan in place, that's fantastic, but don't let an old or inadequate estate plan make a fool out of your life, property, and legacy.
Review Your Estate Plan
Let this lighthearted April Fool's day actually serve as a reminder to review your current documents and determine if you need to consider updated language, additional provisions, or a different strategy (like "upgrading" from a basic will to a trust). When revisiting your estate plan consider these common mistakes I see when reviewing folks' less-than-optimal documents.
Living Trusts Missing Retirement Plan Lingo
Many people have a valid portion of the estate assets investing in retirements plans like IRAs and 401(k)s. The mistake comes when people designate their revocable living trust as the beneficiary of these plans, but the trust hasn't been written or updated to grant the trustee the power to manage the accounts placed in the trust. Without vesting this power in the successor trustee (presuming the testator was the initial trustee and then passed away), the trustee can lack the ability to properly deal with the plan assets and unfavorable income tax consequences can occur.
Uncertain if your revocable living trust properly contains the requisite retirement plan lingo? Simply check with an experienced estate planning attorney and invest in amending.
Outdated Living Wills
Also known as an "advanced medical directive," your living will should contain the appropriate Health Insurance Portability and Accountability Act of 1996 (more commonly referred to as HIPAA) language. (HIPAA involves privacy and who can and cannot have access to your medical records.) If your living will was drafted pre-2001 (before Congress passed new rules governing the Act) it likely doesn't contain the essential references to HIPPA. I've even seen some living wills written well after 2001 that didn't have the proper provision. It may sound silly, but without this "magic" wording, your designated health care representative won't have access to your medical records. Without this access, they may not be able to fulfill their duty in making the most informed decisions regarding your health care as possible. This mistake can be especially important if you've designated someone other than a close relative (such as a spouse or adult child) as your agent.
Underfunded Living Trusts
Another mistake I've seen is living revocable trusts that are not fully funded. Undoubtedly, without the guidance of a quality estate planner, the funding process can feel overwhelming. When people procrastinate or run into roadblocks when placing assets into their trust they can get frustrated and fail to complete the process. This is a misstep with negative consequences because without funding the trust, it's best thought of as an empty container waiting for a testator's assets to fill it up. Without it, if the person with the underfunded trust passes away, the estate will still need to pass through the sluggish and costly probate process. And, quite frankly, the investment in the trust will have been for little benefit or advantage.
Let your estate planner help you through this process. Also, consider if you have any new major assets that need to be assigned to the trust.
All jokes aside, every Iowan deserves a high quality and functional estate plan that meets their goals. Don't be a fool and let more time go by before reviewing your plan! Please contact me with any questions; I offer a free one-hour consult.
/
by Mackensie Graham
https://www.gordonfischerlawfirm.com/wp-content/uploads/2019/04/Screen-Shot-2019-04-02-at-12.02.37-PM.png
679
1030
Mackensie Graham
https://www.gordonfischerlawfirm.com/wp-content/uploads/2017/05/GFLF-logo-300x141.png
Mackensie Graham
2020-04-01 06:43:19
2020-04-01 22:29:25
No Fooling Around: These Estate Planning Mistakes are Not Funny

To all of my estate planning clients, I stress the need for a complete estate plan. The set of documents includes more than a last will and testament. It also includes a health care power of attorney, disposition of personal property, and disposition of final remains, among others. But, each individual and their situation is unique and accordingly, an estate plan can and should be customizable. Beyond the baseline documents, some people elect to include a living will, while others choose to set-up a living trust. Furthermore, the specific content within the documents can range immensely when it comes to particular provisions, charitable bequests, and instructive wishes. You may even choose to get a bit "creative" with your estate plan, like the following famous examples of out-of-the-ordinary instructions.
Hairy Situation
Napoleon Bonaparte, the infamous French emperor and military leader, issued unique end-of-life directives that differed from his typical military orders. Just days before his death, Bonaparte inserted a clause stating that if he were assassinated by the "English oligarchy" that, "The English nation will not be slow in avenging me." He also requested that his hair be divvied up among his family and stated:  "Marchand shall preserve my hair, and cause a bracelet to be made of it, with a little gold clasp, to be sent to Empress Maria Louisa, to my mother, and to each of my brothers, sisters, nephews, nieces, the Cardinal; and one of larger size for my son."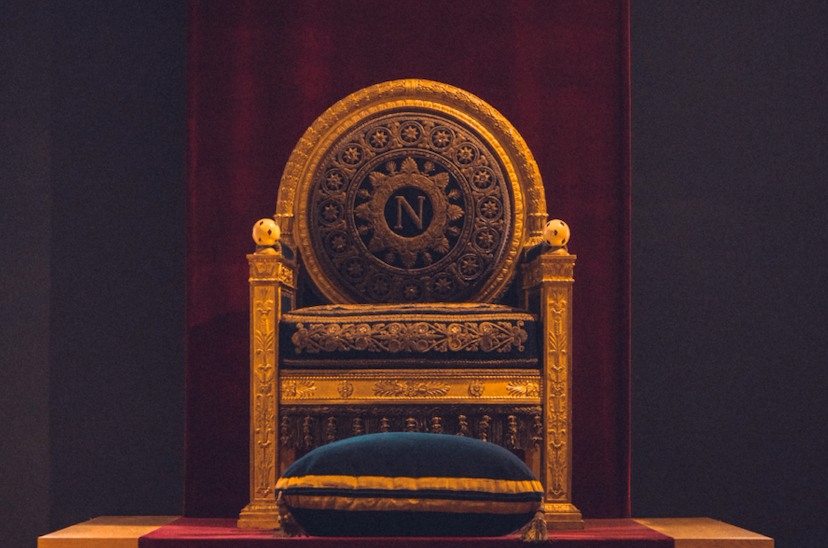 Final Resting…Can
If you don't want to make gifts out of your hair, you could request to be buried in a Pringles can like Fred Baur (who invented Pringles). Alternatively, you could be made into a series of limited-edition Frisbees and sell them like Ed Headrick (who, you guessed it, invented Frisbee and founder of the Disc Golf Association).
Family Find
Perhaps you want to issue a challenge in your estate plan like the late magazine mogul William Randolph Hearst. In Hearst's estate plan, he challenged popular rumors, stating that anyone who could prove that they were an illegitimate child of his would inherit a $1. Spoiler alert: no one ever claimed it. (He also barred his five sons from running Hearst Corporation, which goes to show estate planning and business succession planning go hand in hand.)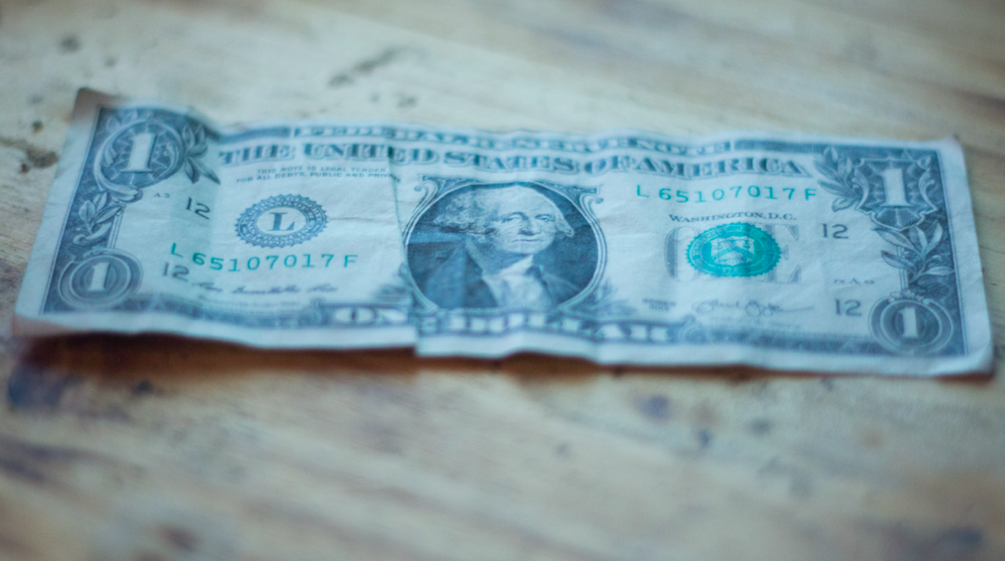 Better Letter
In a different kind of challenge, novelist and playwright George Bernard Shaw left money behind to fund the creation of a brand new alphabet, called the "Shaw Alphabet." He left the conditions that the alphabet must have 40 letters, be phonetic, and totally different from the Latin alphabet. He also stipulated his desire for his script, Androcles and the Lion, to be printed in the winning alphabet.
Choose Your Own Adventure
This all goes to show the point of estate planning: YOU get to choose. Not the court and not family members who may be left confused as to what's best or what you would have wanted. Your estate plan is where you get to choose what's best for you, your loved ones, and your hard-earned assets.
I'd love to help draft the perfect individualized estate plan for you. One of the best ways to get started thinking about what you want is by filling out my free, no-strings Estate Plan Questionnaire. Or, you can contact me via email or phone.
/
by Mackensie Graham
https://www.gordonfischerlawfirm.com/wp-content/uploads/2019/03/Screen-Shot-2019-03-11-at-11.06.13-PM.png
593
927
Mackensie Graham
https://www.gordonfischerlawfirm.com/wp-content/uploads/2017/05/GFLF-logo-300x141.png
Mackensie Graham
2020-03-25 23:07:44
2020-03-27 22:25:12
Get Creative With Your Estate Plan

If you're thinking of forming a nonprofit organization, joining a board, or being a regular donor you may be confused by the differences between a "board of trustees" versus "board of directors." It almost seems like they're used interchangeably, and does it really matter? Isn't a director a trustee, and vice versa?
In nonprofit practice and law today, both a "trustee" and a "director" describe an individual in a position of governance. But traditionally the term trustee was only used to refer to board members of a charitable foundation or trust. These days, generally, the name of a board of directors versus trustees mean the same thing and largely indicate syntactic differences.
Charitable Trust Laws
That said, some states have charitable trust acts (which are different from nonprofit corporation laws) and the term "trustee" can have a distinct meaning under such laws. In such cases, trustees are held to a higher fiduciary duty than directors, meaning trustees may be held liable for acts related to simple negligence. This means that a trustee could be held personally liable for certain acts even made in good faith.
As you might have presumed, trustees of a charitable trust have a duty to the beneficiaries of that trust.
The role of trustee can also come with an "absolute" duty of loyalty to the trust and a charge to the beneficiaries of the trust. Plus, even if approved by co-trustees, any personal transactions with the trust are prohibited.
What's in a Name
If a
nonprofit's board members
are referred to as trustees instead of directors, it doesn't magically transform duties to those under the higher standard indicated in trust laws. But, there is a risk that in referencing
board members
as trustees in lieu of directors may inadvertently increase the governing board's exposure to arguments that trust law and their associated standards applied.
Make Your Smart Start
When forming an organization or joining a nonprofit's board, you want to be certain that the governing term—directors, trustees, or even governors—chosen is defined clearly and appropriately in governing documents. This helps ensure that everyone is on the same page regarding obligations, expectation, and legal standing. I highly recommend consulting with an attorney to make certain the officer terminology used with your organization is the best possible fit. It's also important that the parameters of operation per that term are defined.
Questions? Concerns about your defining your board one way or another? Don't hesitate to contact me for a free consultation. I can also assist with governing document drafting and review, as well as board training so that members know precisely their roles.
/
by Mackensie Graham
https://www.gordonfischerlawfirm.com/wp-content/uploads/2019/02/Screen-Shot-2019-02-27-at-3.14.13-PM.png
680
1071
Mackensie Graham
https://www.gordonfischerlawfirm.com/wp-content/uploads/2017/05/GFLF-logo-300x141.png
Mackensie Graham
2020-03-23 22:55:45
2020-03-27 22:25:51
Nonprofit Boards: Difference Between Trustees and Directors