Just like it's a smart idea to have a personal "rainy day" fund just in case of an emergency home repair, surgery, or other unexpected large costs, the same goes for a nonprofit organization. Even nonprofits with solid income streams can be hit with unanticipated events, income, and unbudgeted expenses. In these situations, it's vital to have that financial cushion in the form of operating reserves so the organization doesn't suffer long-term, negative consequences from temporary dilemmas. Concurrently, it's essential to have the board adopt and adhere to a policy outlining the details of the reserve.
A common scenario where operating reserves may be prompted can be when a source of a reliable income is withdrawn or reduced without expectation.
Important Elements of an Operating Reserve Policy
Every organization's policy is going to look different, but there are a few general areas that should be addressed.
Purpose– Why is it important for the organization to build and maintain reserves?
Definitions- How are the types of reserves, calculation of targeted amounts, and intended use defined?
How the reserve is funded– An operating reserve is only as valuable as its reliability. The policy should set out a practical plan for replenishment to the targeted amounts. Often, a worthy reserve goal is about three to six months of expenses. At the very least, on the low end, reserves should cover one full round of payroll.
When the reserve can be used– The plan should layout when the reserves can be tapped when unexpected shortfalls hit. The reserves should not be used to address foundational finance issues. In a "last straw" scenario, operating reserves can be used to close down the organization.
Classify the operating reserve as unrestricted– Unlike restricted funds that are marked for specific programs and projects, the operating reserve should be set as unrestricted so that the board and management can employ as they choose when the crisis calls for it.
That's Not All
Because each nonprofit is unique, each nonprofit is going to need policies and procedures tailored to their specific operations. That said, generally, there are at least 10 policies most nonprofits need to be prepared to address on the annual information filing, Form 990. Check out my free guide to nonprofit policies and procedures.
Additionally, keep in mind that an operating reserves policy should be written to correspond with any other financial-specific policies, like an investment policy.
Want to discuss your nonprofit's policy needs? Don't hesitate to contact me at 515-371-6077 or gordon@gordonfischerlawfirm.com. I'm based in Cedar Rapids, Iowa but will travel to meet with nonprofit pros all across the state.
/
by Mackensie Graham
https://www.gordonfischerlawfirm.com/wp-content/uploads/2019/10/Screen-Shot-2019-10-21-at-12.32.21-AM.png
687
1028
Mackensie Graham
https://www.gordonfischerlawfirm.com/wp-content/uploads/2017/05/GFLF-logo-300x141.png
Mackensie Graham
2019-10-20 00:06:03
2019-10-21 00:32:24
Operating Reserves Policy: Why Your Nonprofit Needs One

It's the season for everything pumpkin, Hocus Pocus reruns, and "accidentally" eating all the trick-or-treat candy before the actual trick-or-treaters arrive. It's the time when I'm reminded that the scariest notion of all is not Dracula, ghosts, or even the overpriced costumes, but rather the downright terrifying reality that nearly every six out of 10 Americans do not have estate planning documents in place. Yikes. Despite the numerous benefits, advantages, and financial savings that comes with a proper estate plan, it's all too common to push the process off. It's like the equivalent of the dusty, cobwebby attic of your to-do list. Here are five scary excuses I've heard as to why people procrastinate creating an estate plan:
I'll be dead, so I won't be around to care.
Downright hair-raising!
A friend's mother said this when my friend brought up estate planning. The mother has a point…I guess. Yes, after she dies she won't be able to "care" about where her assets go. However, most of us would like to have a set plan of where our hard-earned money and personal property will go and to whom. Why? Because we care while we're living and like to think we're taking care of the ones we love even after we're gone. So, why wouldn't she (even as an act of love) take a simple measure to save her loved ones money (and time) instead of dealing with the sluggish probate process that would occur if she were to die intestate (without a will)?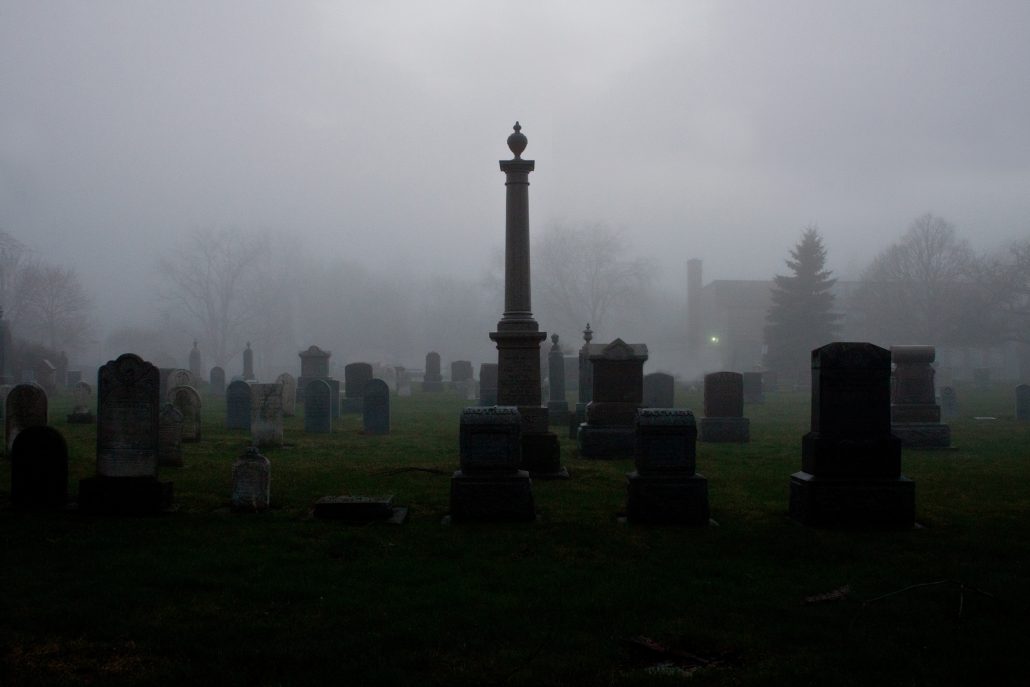 I don't own enough assets to need an estate plan.
I hear this one all the time and it's terrifying to think someone would sacrifice their right to pass along their estate (as small or as big as it may be) as they choose. The fact is that having a (small) bank account, minor children, owning a home (of any size), or even having a pet is enough to necessitate estate planning…if even just to be prepared. Of course, the larger and more complex the estate, the more tools and documents may be needed, but that's why you need to have an experienced estate planner to help determine the tools you need.
I don't have time right now to do estate planning.
Unnerving and chilling. Sure, estate planning doesn't sound like the most fun thing to deal with on top of everything else you have going on in your life. But, the time it takes to create an estate plan will be significantly less than the time it will cost your family if your estate goes through probate. Additionally, most (good) estate planning attorneys will work around YOUR schedule. They are willing to make house calls and conduct conversations essential to crafting your individualized estate plan over the phone or email—whatever works best for you.
It's too expensive to make an estate plan. 
Eerily wrong. It will almost certainly be more expensive for your family and loved ones if you die intestate (without a will). It will not only cost them monetarily, but also emotionally as the process can be shockingly slow, tedious, and can create unnecessary conflict. Part of living is loving, so show your family, children, friends, and favorite charities the love by taking the time to craft a quality estate plan.
I don't even know where to start, so I'm not going to.
Getting started on your estate plan is actually incredibly easy, so continuing to make this excuse is alarmingly unnerving! Use my free (without obligation) Estate Plan Questionnaire. It's an excellent tool for organizing all the essential information you (and your spouse, if applicable) and your estate planner need to have on hand in order to reach your estate planning goals.
---
Do any of these sound like you? Fear is for werewolves and zombies, not estate planning! Break the procrastination cycle and contact me via email or phone to discuss your situation.
/
by admin
https://www.gordonfischerlawfirm.com/wp-content/uploads/2017/10/yasin-erdal-325792-e1508940798535.jpg
2625
5895
admin
https://www.gordonfischerlawfirm.com/wp-content/uploads/2017/05/GFLF-logo-300x141.png
admin
2019-10-12 08:58:48
2019-10-12 12:22:20
5 Scary Estate Planning Excuses

In the spirit of Halloween this month, let's take a break from scary estate planning excuses, probate fees, and haunting nonprofit actions and have some fun. Whether you're an attorney, work with the law in other ways, or are just a fan of legal puns, these last-minute Halloween costumes are for you!
Exhibit A
This costume goes in the "oh shoot I just got invited to a Halloween party tonight" category. Be an evidence exhibit by simply donning a white shirt, and pinning a piece of red paper with "Exhibit A" in large black letters on it! It's old-school (pre-Internet filing days) and excessively easy.
 Law-suit 
Similar to the exhibit A costume, you can totally fashion this more formal look out of a suit you already have. Wear a suit, write the word "law" on a piece of paper and hang it around your neck. Get it? Law-suit! Word of caution: you may get eye rolls, smiles, and chuckles at your look.
A salt & battery
In need of a couples costume? Take on a couple of classic tort claims of assault and battery that are often paired together. Throw together a salt shaker look by wearing a white shirt with a black "s" on the front and a tin foil hat. Pair it with your crafty partner who can create something that looks like a battery and voila!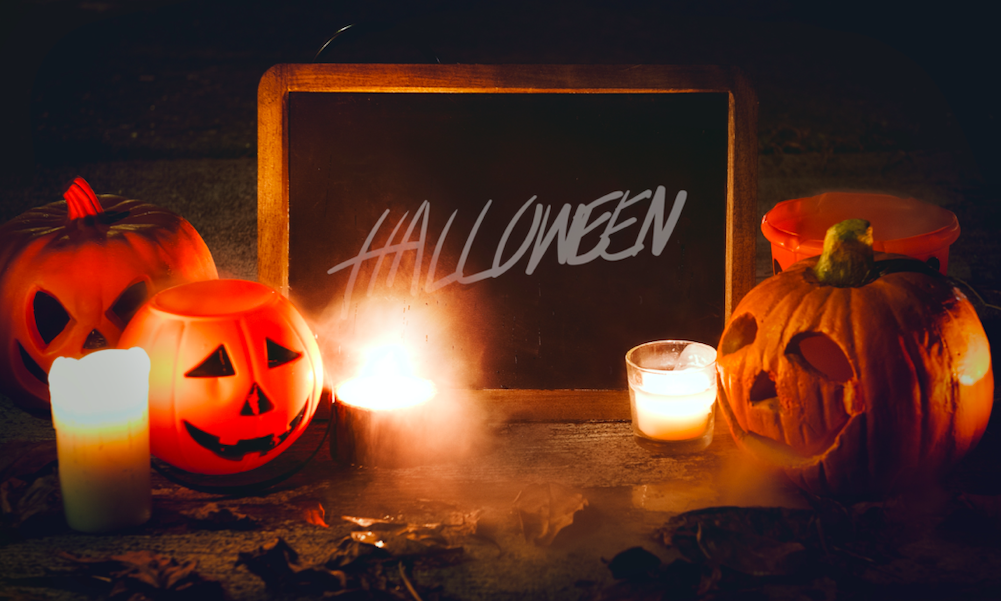 Voir deer
Animals tend to be a safe pick for adult Halloween costumes, but this one puts a legal spin on a deer costume. Assemble an assortment of brown clothing and get some cute ears that make you look like a woodland deer. Have a friend write the word "voir" on your forehead. Boom. You're voir dire! You'll have a great time explaining jury selection to everyone who is confused by your choice of apparel.
What law-related Halloween costumes have you imagined? Share them in the comments with GFLF on Facebook, Instagram, and Twitter.
/
by Mackensie Graham
https://www.gordonfischerlawfirm.com/wp-content/uploads/2018/10/Screen-Shot-2018-10-25-at-10.58.02-PM.png
555
1057
Mackensie Graham
https://www.gordonfischerlawfirm.com/wp-content/uploads/2017/05/GFLF-logo-300x141.png
Mackensie Graham
2019-10-10 23:04:12
2019-10-12 12:02:44
4 Punny Legal Halloween Costumes