On Martin Luther King Jr. Day, I think it's important to pay tribute to a man who truly championed ideals of equity, freedom, peace, and justice. Among his many accomplishments, Dr. King tirelessly pushed for nonviolent activism and peaceful resolution to human rights issues. He reportedly wrote five books and gave hundreds of speeches in a single year…more than most of us could produce in a lifetime. And, there's no doubt that he was a key player and influencer in the passage of the U.S. Civil Rights Act of 1964. Dr. King was subsequently was awarded one of the highest honors in the world in 1964—the Nobel Peace Prize—for "his dynamic leadership of the Civil Rights movement and steadfast commitment to achieving racial justice through nonviolent action." (He donated the prize money, $54,123, back to the civil rights movement.)
Dr. King and his lasting legacy can undoubtedly serve as an inspiration to us all. I see his dream of a better world—a better future for all—exemplified in action by the hardworking Iowa-based nonprofit organizations. I also see his lessons being practiced by the wonderful donors who support these organizations and advance their missions.
So, yes, it's nice to have a day off of work, but make certain the day doesn't pass you by without setting a plan in place to perform some form of service for others. Dr. King tirelessly pursued the advancement of human rights for the greater good and we can honor him by practicing forms of charitable giving as a way to advance the greater good for our communities. Be it through volunteering time to an organization that speaks to your heart (remember, certain costs associated with volunteer can be tax deductible), setting up a donor-advised fund, or simply writing a list of the nonprofits you would like to include as beneficiaries in your will, you too can set out on an honorable service-oriented path and inspire your friends, family, and colleagues to follow suit.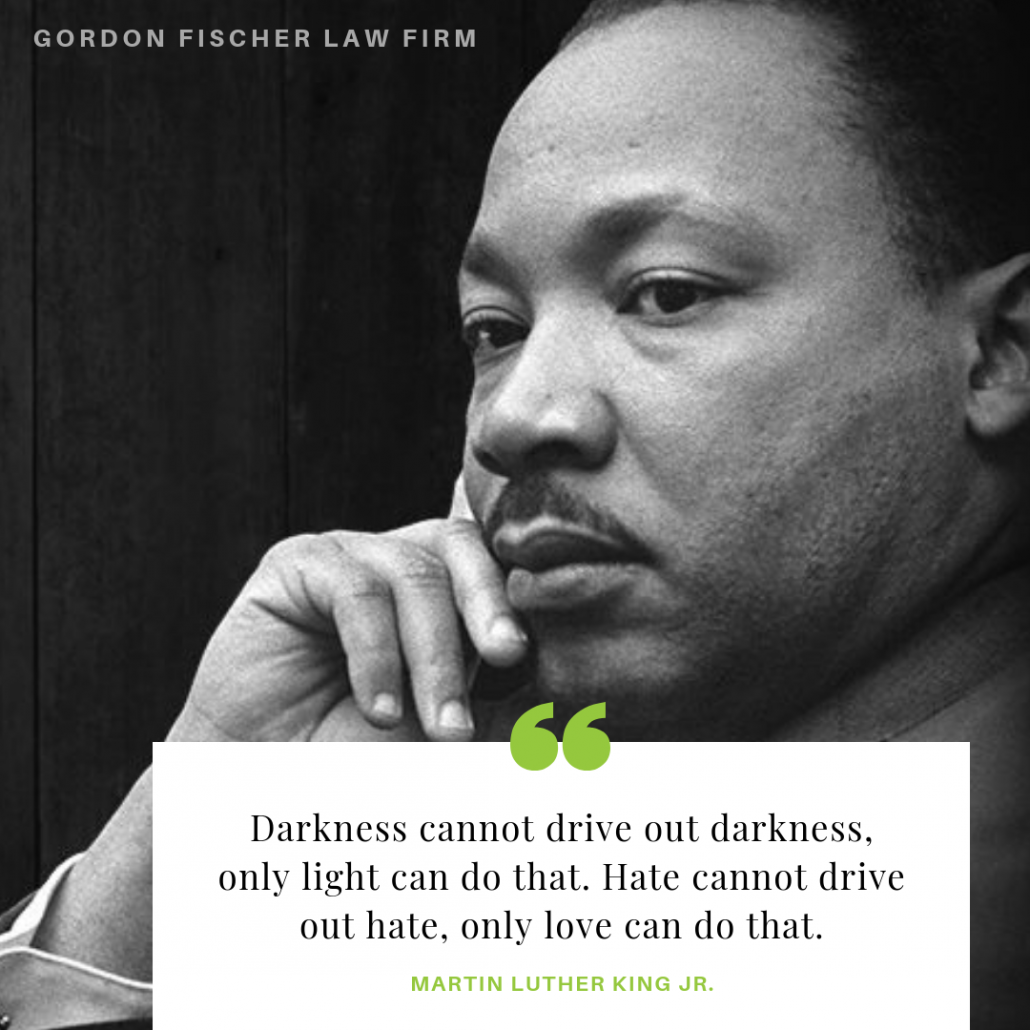 Dr. King's lessons resonate with our hearts and heads because we too have dreams of making our corners of the world a better place to learn, live, and grow through service. Maybe Dr. King's commitment to "practice what you preach" mentality has inspired you this year to give charitably more and more often. Maybe you considered his question, "What's your life's blueprint?" and decided to form the charity you've wanted to establish for a long time. Either way, don't hesitate to contact me for a free consult. As Dr. King said: "The time is always right to do what is right."
/
by admin
https://www.gordonfischerlawfirm.com/wp-content/uploads/2018/01/MLK-s.jpg
300
900
admin
https://www.gordonfischerlawfirm.com/wp-content/uploads/2017/05/GFLF-logo-300x141.png
admin
2019-01-20 20:09:12
2019-01-21 09:58:26
Celebrating the Legacy of Martin Luther King Jr.

The other day I had an appointment at the University of Iowa Hospital. Don't worry, it was nothing serious. Beyond the facility, technology, and the clearly talented health care providers, what impressed me most was the nurse asked if I had a health care power of attorney and/or living will and if I had them on file there. Of course, I got quite excited that the hospital is putting this important part of estate planning front and center as a part of the checkup where they take your vitals and such.
In case you don't have a helpful nurse to prompt you to take this important step, allow me to issue the reminder.
Once your estate plan is executed you should store it properly, as well as give a copy of certain documents to your doctor(s). Your doctor doesn't need your entire estate plan on record, but they should have a copy of your health care power of attorney and health/medical-related documents, such as a living will. You should request these documents be placed in your medical records.
What Do YOU Want?
A major benefit of this simple action is that if anything unexpected happens, your doctors and their teams will have your detailed wishes readily available. Giving a copy to your health care provider(s) is especially important in the case where you have been incapacitated (such as in a coma or under anesthesia) and want a specific person (like a spouse, adult child, or sibling) to be able to important decisions on your behalf. You want there to be no question as to whom you trust to make those decisions. You also want there to be no questions when it comes to personal choices regarding things like blood transfusions and being kept alive on machines.
Access to Medical Records
When the health care power of attorney goes into effect, your designated representative will also have access to your medical records (which would otherwise be undisclosed due to HIPAA rules). If your doctor has your power of attorney on file, there will be significantly less red tape to your representative accessing essential information.
Remember Revisions
If you make revisions to your estate plan documents, such as who your designated health care representative is or specifics included in your living will make sure you give the updated version to your doctor's office. You don't want them operating off of an old version if an emergency occurs.
Questions about your estate plan? Don't hesitate to contact me. Want to get started? A great place to start is with this free, no-obligation estate plan questionnaire.
/
by Mackensie Graham
https://www.gordonfischerlawfirm.com/wp-content/uploads/2019/01/Screen-Shot-2019-01-19-at-3.43.46-PM.png
666
1130
Mackensie Graham
https://www.gordonfischerlawfirm.com/wp-content/uploads/2017/05/GFLF-logo-300x141.png
Mackensie Graham
2019-01-19 16:45:58
2019-01-21 09:53:52
Doctor Directive: Place Important Estate Planning Documents on File

There are several provisions that just about all employee handbooks should include. Let's simply cover the top five. There are certainly numerous other important provisions to include in an employee handbook, but these five are critical and provide important protections for employers (both nonprofit and for-profit).
The employee handbook should make it clear it is NOT a contract. The employee handbook needs a "disclaimer."
Under Iowa law it's critically important to point out that the employee handbook is just that–a handbook–and not an employment contract. And, the employee handbook should not make any promises about continued employment. Consider using language similar to this:
I understand and agree that nothing in the Employee Handbook creates, or is intended to create, a promise or representation of continued employment and that employment at [Nonprofit/Company] is employment at will, which may be terminated at the will of either [Nonprofit/Company] or myself. Furthermore, I acknowledge that this handbook is neither a contract of employment nor a legal document.
The employee handbook should make clear it trumps other, older policies and provisions. The employee handbook needs a "superseding" provision.
The employee handbook should make clear that it includes the most up-to-date guidance on company policies. Wording like this may be helpful:
This handbook and the policies and procedures contained herein supersede any and all prior practices, oral, or written representations, or statements regarding the terms and conditions of my employment with [Nonprofit/Company]. By distributing this handbook, [Nonprofit/Company] expressly revokes any and all previous policies and procedures that are inconsistent with those contained herein.
The employee handbook should make clear it is subject to change. It needs "wiggle room" language.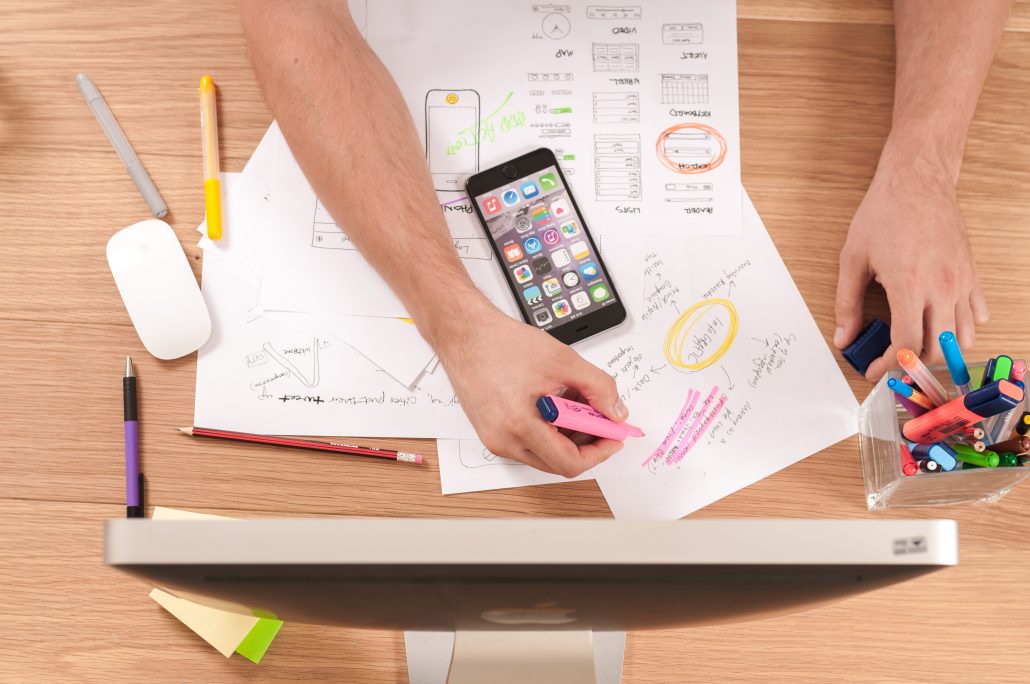 The policies in the handbook may well be subject to change. Of course, new issues arise, and you may need to make revisions. Consider using something like the following:
I understand that, except for employment-at-will status, any and all policies and practices may be changed at any time by [Nonprofit/Company], and [Nonprofit/Company] reserves the right to change my hours, wages, and working conditions at any time. All such changes will be communicated through official notices, and I understand that revised information may supersede, modify, or eliminate existing policies.
The employee handbook should make clear that employees are "at will."
The employee handbook must be unambiguous about employees' at will status:
Your employment is not for any specific time and may be terminated at will with or without cause and without prior notice by [Nonprofit/Company].
The employee handbook should contain an acknowledgment page.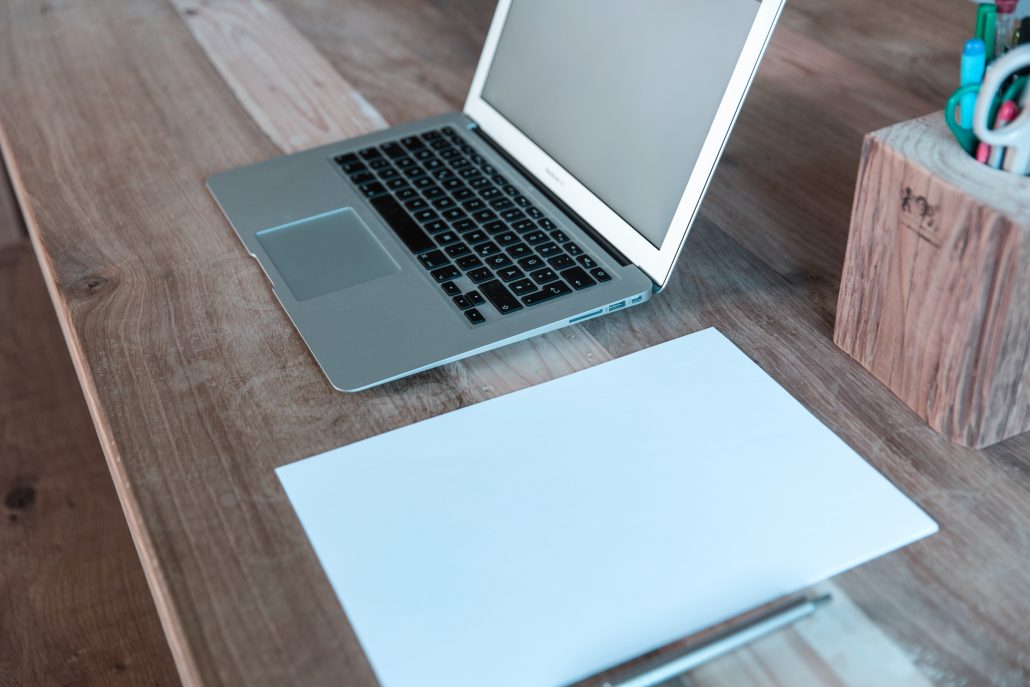 It is important the employee handbook includes an acknowledgment page that the employee signs and returns. The acknowledgment page should state that the employee understands it is his or her responsibility to read and follow the policies. The acknowledgment page should also be able to be separated from the handbook so that it can be signed by the employee and saved in the employee's personnel file. Wording like this might be helpful:
I have received the handbook, and I understand that it is my responsibility to read and comply with the policies contained in this handbook and any revisions made to it.
________________________________________
Employee's Signature
________________________________________
Employee's Name (Print)
____________________
Date
TO BE PLACED IN EMPLOYEE'S PERSONNEL FILE
---
Does your employee handbook contain these five provisions? Why or why not? I'd love to hear from you. Give me a call at 515-371-6077 or email me at gordon@gordonfischerlawfirm.com.
/
by admin
https://www.gordonfischerlawfirm.com/wp-content/uploads/2016/04/beatriz-perez-moya-111685.jpg
2677
4928
admin
https://www.gordonfischerlawfirm.com/wp-content/uploads/2017/05/GFLF-logo-300x141.png
admin
2019-01-18 12:28:22
2019-01-19 17:01:43
5 Necessary Policies for your Employee Handbook