What makes a will valid? To begin, you are asking the entirely wrong question! [Cue evil sounding mwahahahaha.]
You must ask a more specific question what makes a will valid in Iowa. After all, every state can and does have different laws for a will's validity, as well as for probate, trusts, and so on.
Iowa law has several requirements (sometimes called formalities) which must be present for a will to be legal and binding. If you miss even one formality–yes, even one!–you run the risk of your will being declared "dead." Forever dead and invalid…which sounds like a nightmare for your loved ones.
In Writing (Can Be Blood or Ink)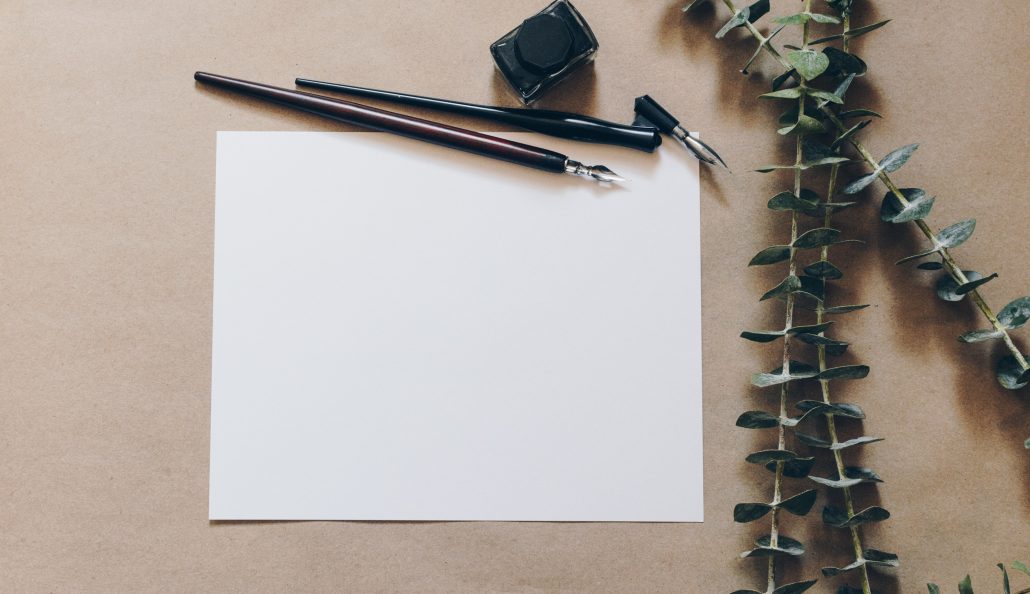 Iowa law requires a will to be in writing. That means any oral statement of the decedent doesn't count. This is true even if the oral statement(s) relate(s) directly to naming people who should inherit specific property. (Note that there's a slight, teeny tiny exception to this for gifts causa mortis. But, these are super specific, situational, limited, and rare.)
Even a statement about passing of property recorded by audio or video cannot constitute a valid will.
Testatrix or Treat?
The person making the will must sign it, or direct some other person to sign the will in his or her presence. Lawyers call the person who makes the will either a testator (male) or testatrix (female).
Two Witnesses to Tell the Tale
Two witnesses to the will's signing are also required. The person making the will, in the presence of the two people acting as witnesses, must declare the document is his/her will and request the two people to sign the document as witnesses. Then the witnesses must sign in the presence of each other, and in the presence of the testator/testatrix.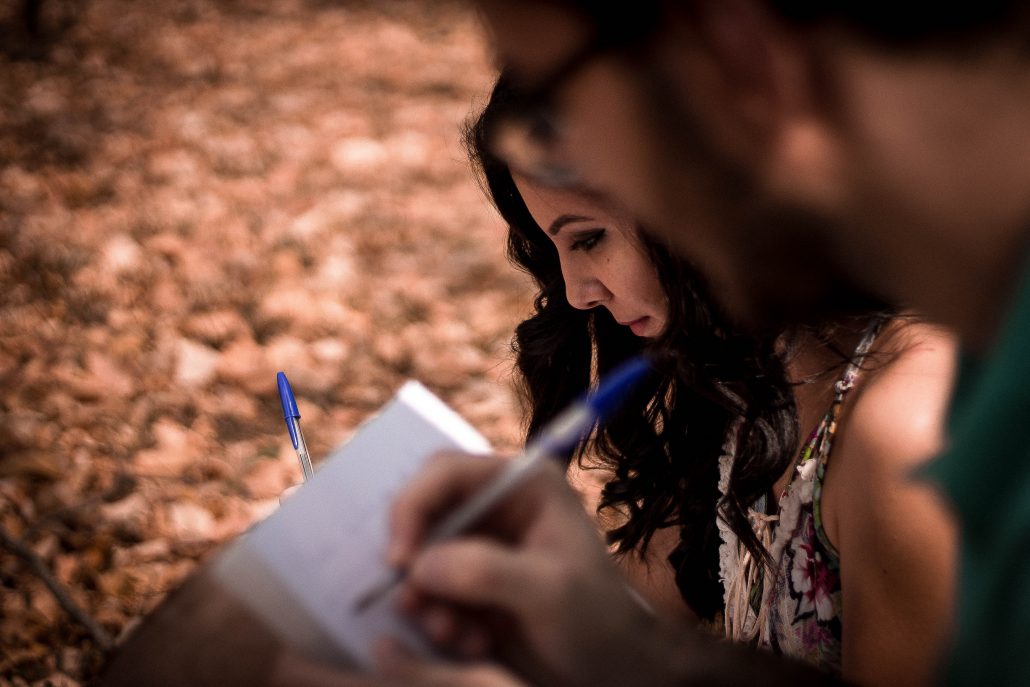 Bearing Witness
There are also standards for being a qualified witness. A witness must be at least 16 years old and be mentally competent. A person who receives property under terms of the will may be a witness, but that person will have to forfeit any amount in excess of what s/he would receive if there were no will.
Are You Competent?
A will is valid only if the person making the will has sufficient competency at the time the will is made. In this situation, "competency" has two prongs: the testator must be of full age AND sound mind.
Full age simply means legal majority, which is age 18 (or 17 and married).
Is your mind sound?
All I can imagine with the phrase "sound mind" is the mad scientist saying "brainssss, brainsss!" But, is "sound mind" a real thing? Yes!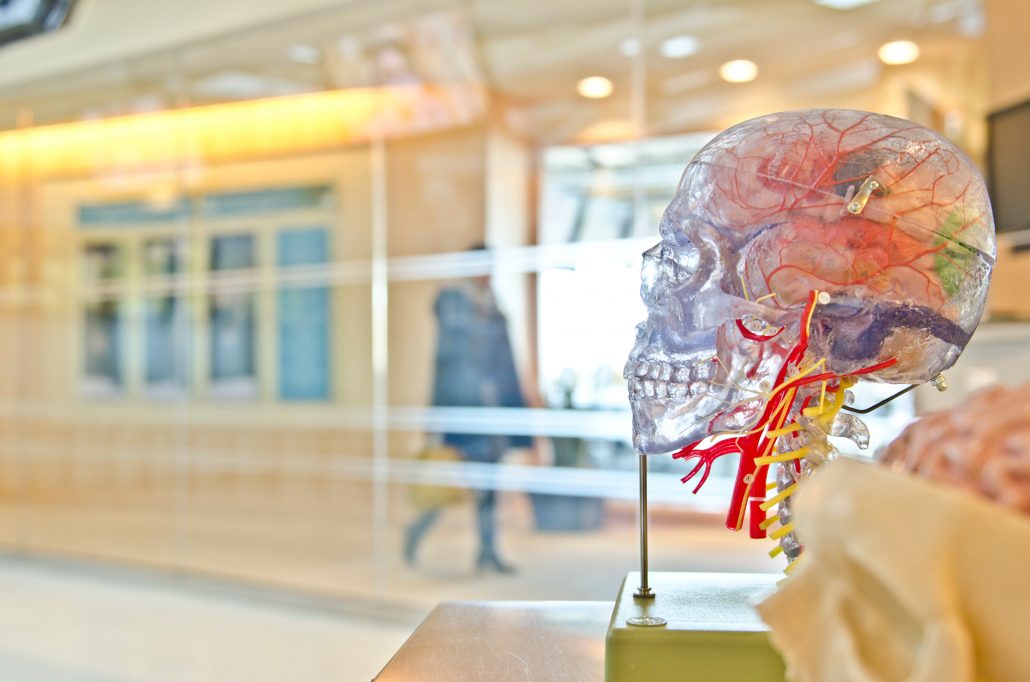 A testator must indeed be of sound mind. The testator/testatrix has sufficient mental capacity if s/he:
understands the nature of the instrument s/he is executing;
knows and understands the nature and extent of his or her property;
remembers the natural objects of his or her bounty; and
knows the distribution s/he wants to make.
If s/he is unable to meet any one of these tests she cannot make a valid will. The mental capacity must exist at the actual time of the making of the will.
Did you say "natural objects of bounty?"
The natural objects of his or her bounty is a fancy legal phrase. Essentially this refers to a spouse and children, if any, or other close family members; the maker of the will should generally know and recognize his or her natural heirs.
Low Standards
This test of mental capacity is not a particularly high standard to meet. The Iowa Supreme Court declared:
"Ability to transact business, generally, is not essential to testamentary capacity. Advanced age, failure of memory, senile dementia not shown to render the testatrix of insufficient mental capacity to understand the nature of the act, to recollect the extent of her property and the natural objects of her bounty and their claims upon her, and to comprehend the manner in which she wishes her property distributed, childishness, mental weakness, and old age are not, of themselves, sufficient to deprive her of testamentary capacity." Walters v. Heaton, 271 N.W. 310, 313 (Iowa 1937). (Note that the court's decision was related to a female, hence the she/her, but, this standard undoubtedly applies to all will-makers in Iowa!)
---
Are you frightened to death of making a mistake with your will? Never fear! A qualified attorney can help guide you around the sticky spiderwebs and swamps of estate law. Email me at gordon@gordonfischerlawfirm.com or call me on my cell at 515-371-6077. I'd be happy to offer you a one-hour free consultation!
/
by admin
https://www.gordonfischerlawfirm.com/wp-content/uploads/2017/11/element5-digital-383919-e1509541786768.jpg
2249
2980
admin
https://www.gordonfischerlawfirm.com/wp-content/uploads/2017/05/GFLF-logo-300x141.png
admin
2019-10-08 20:26:39
2019-10-09 00:16:08
The Scary Tale of What Makes a Will Valid

Forget the scariest movies of all time, did you hear the unnerving tale about the will admitted to probate? Frightening stuff!
Some folks are surprised, even shocked, to learn that a will doesn't avoid probate, but it doesn't. Whether you die intestate (no will), or even with a will, your estate must pass through Iowa probate court. If you have an estate plan (including a will) this process is much more smooth and simple for your loved ones, because you've clearly told them, and the court, how you want your property dispersed. But, even with a basic estate plan, this is still a judicial process. (Plus your will becomes public record when it goes through probate.) The only practical way to avoid probate is through a revocable living trust. The "living"part of this means a trust that is established and funded by you during your lifetime.
Trust in the Trust
A trust can sound somewhat elusive. And you may think it's reserved just for the very wealthy, like that strange couple that live in the huge, dark mansion on the hill. However, a trust can be an incredibly important tool in many situations and provide multiple advantages.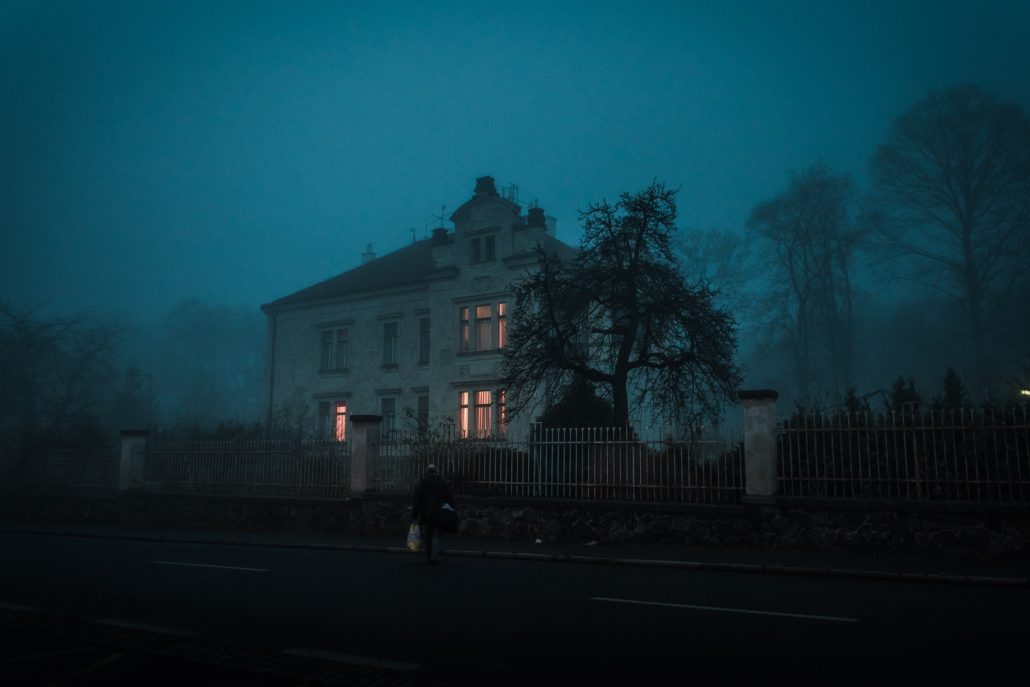 Save Time & Money
Time
One of the major benefit of a trust is that it enables your loved ones and your favorite charities—your beneficiaries—to avoid the time and financial costs of probating a will. This is because, upon death, the property and assets are already distributed to the trust. Otherwise the probate process can take anywhere from several months to a more than a year to complete.
Fees
Probate can also be expensive considering fees. Fees and costs can reduce your estate by 4%, or even more. Executor's fees, and attorney's fees, are both authorized by Iowa statute to be as high as 2% each, for a total of 4%, and that doesn't include court costs. While that may not sound like a lot, it can actually equate to a good chunk of money that you would most certainly rather pass along to your heirs or to your favorite charity. Far more often than not, the cost of creating a trust is considerably less expensive than the cost of probate would be.
The Case of Frank E. Stein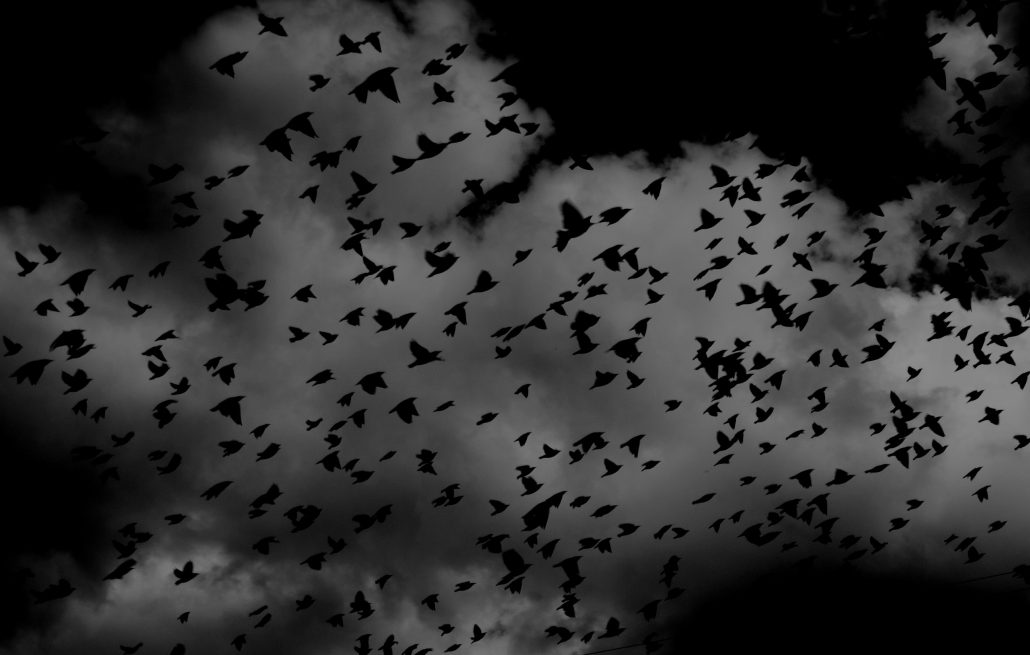 A simple example. Let's suppose Frank E. Stein's estate is worth $2 million. This may sound like a lot, and it is, but consider things like a large, expensive house, or a second home, or a vacation home, or a farm, or a family business, can rather easily push an estate into the multi-millions territory. Again, with Frank's estate worth $2 million, a "shave" of 4% reduces the estate by $80,000. That's $80,000 that could have gone to Frank's favorite charity, The Home for Wayward Bats. A revocable living trust, completed by a qualified estate planner, would cost around $2,400.
Privacy
Revocable living trust offers an additional benefit: privacy. When a will is filed with the Iowa probate court upon death, the will becomes a public record. Trusts, on the other hand, remain private documents. You may not want your friends, neighbors, monsters, and others to know the contents of your will. Like all good mysteries, some things are better left a mystery.
Start a Conversation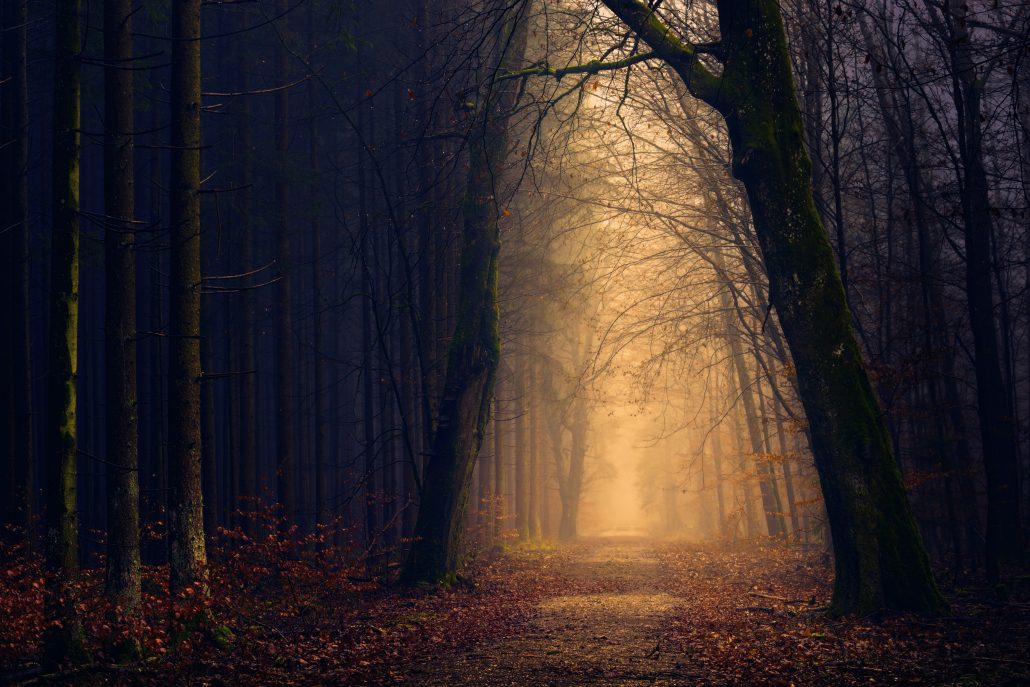 Considering all the aspects of a trust doesn't have to feel like a twisty path through a scary forest straight out of Grimm's Fairy Tales. I'm more than happy and willing to be your guide. Don't hesitate to reach out; email me at gordon@gordonfischerlawfirm.com or call at (515) 371-6077.
/
by admin
https://www.gordonfischerlawfirm.com/wp-content/uploads/2017/10/bryan-apen-315762-e1507762281247.jpg
3036
3648
admin
https://www.gordonfischerlawfirm.com/wp-content/uploads/2017/05/GFLF-logo-300x141.png
admin
2019-10-05 16:10:28
2019-10-06 23:25:18
Spooktacular Savings on Probate Fees

Horrifying. Blood curdling. Hair raising.
These are just a few of the adjectives that can be used to describe six of the scariest things your nonprofit can do (or fail to do). As a lawyer who regularly works with nonprofit organizations to help them succeed in pursuing their missions, these six items literally haunt my nightmares.
Failing to have an employee handbook with necessary policies.
Spine chilling!
Seriously? How can you NOT have an employee handbook? An employee handbook (even if you have but a single employee) makes clear the rights and responsibilities of both the employer and employee. So many disputes can be avoided by a clear, easy-to-read, and direct employee handbook. One of your best bets to fight off this spooky scenario is to get my free guide to developing a quality employee handbook!
Merely copying a handbook off the Internet or "borrowing" it from another nonprofit.
Very eerie!
This is about as bad as not having a handbook at all! Just grabbing a random handbook and adopting it as your own makes as much sense as picking up a random hitchhiker on a foggy night. Others' employee handbooks may have provisions you don't need, or worse, ones you don't want.
I once reviewed a handbook for small-but-sincere nonprofit that worked with the homeless. Several times in the handbook, quite specific medical terms came up—there was a HIPPA provision, there was talk about medical certifications, medical training, and proper handling of medical records. I realized, with a shock, this nonprofit had "borrowed" a handbook from a hospital.
How much faith or confidence will employees have in an employee handbook that's filled with irrelevant stuff that clearly doesn't apply to them at all? This is scary stuff, folks, very scary stuff.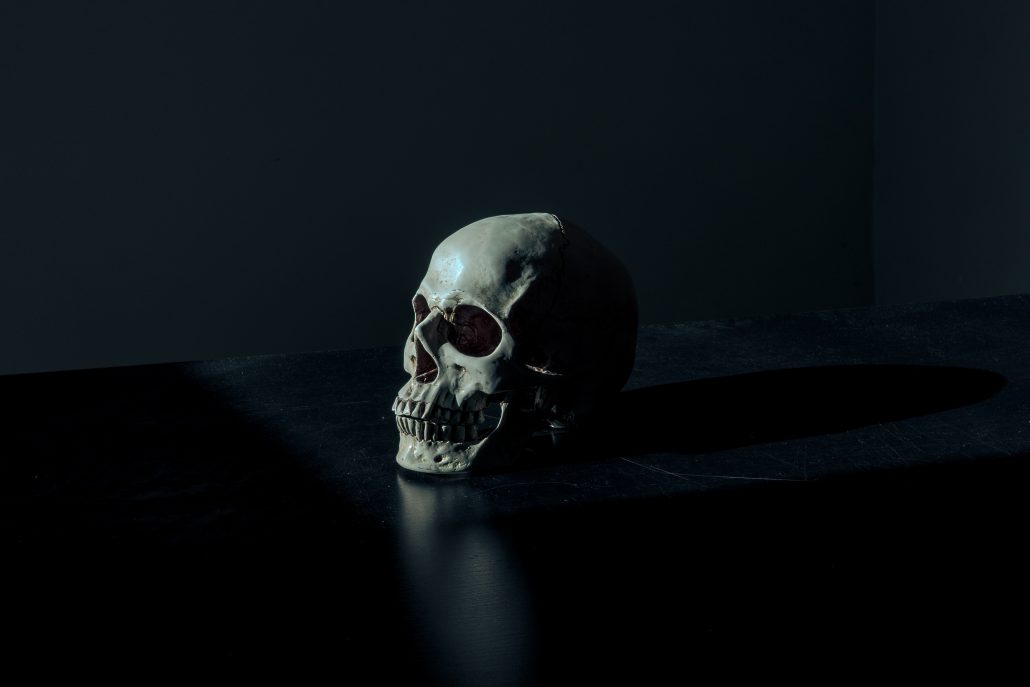 Failing to have an appropriate disclaimer in your nonprofit's employee handbook
Truly frightening!
An employee handbook is just an employee handbook . . . or so you may think. But, what happens when it doesn't have an appropriate "disclaimer?"
An employee handbook may constitute an employment contract! If you think about it, an employee handbook has all the elements of a contract—it's written, it's specific, it "promises" certain things will (or won't) happen. It's even "signed" by the nonprofit/company.
So, an employee handbook could actually be considered a unilateral employment contract unless the employer includes an appropriate disclaimer. Make sure you do so.
Not having adequate job descriptions
Terrifying!
Job descriptions are so important – for the same or similar reasons that employee handbooks themselves are needed. Job descriptions lay out in writing what is required of employees.
Job descriptions are also helpful in relation to what is now-called the American with Disabilities Act Amendments Act (ADAAA). Job descriptions demonstrate the "essential functions" (as opposed to non-essential) job functions of each position.
Also, strongly consider job descriptions for board members.
Failing to have an acknowledgement page in your nonprofit's employee handbook
Dreadful!
It is critically important your employee handbook include an acknowledgment page that the employee signs and returns. The acknowledgement page should state that the employee understands it is his or her responsibility to both read and follow the policies. The acknowledgement page should be able to be separated from the handbook, so that it can be signed by the employee and saved in the employee's personnel file.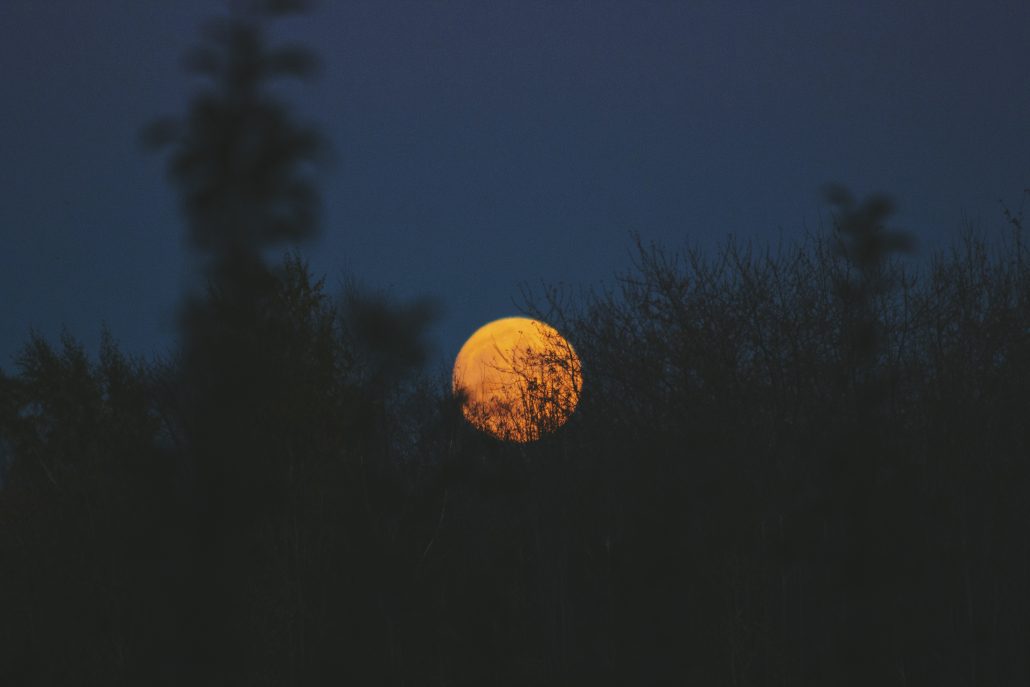 Not making absolutely clear that your new employee handbook supersedes other, older policies
Ghastly!
Your nonprofit's new employee handbook must make clear it trumps other, older policies and provisions. The employee handbook needs a "superseding" provision. This provision must state unambiguously this employee handbook is indeed the most up-to-date guidance on your nonprofit's policies.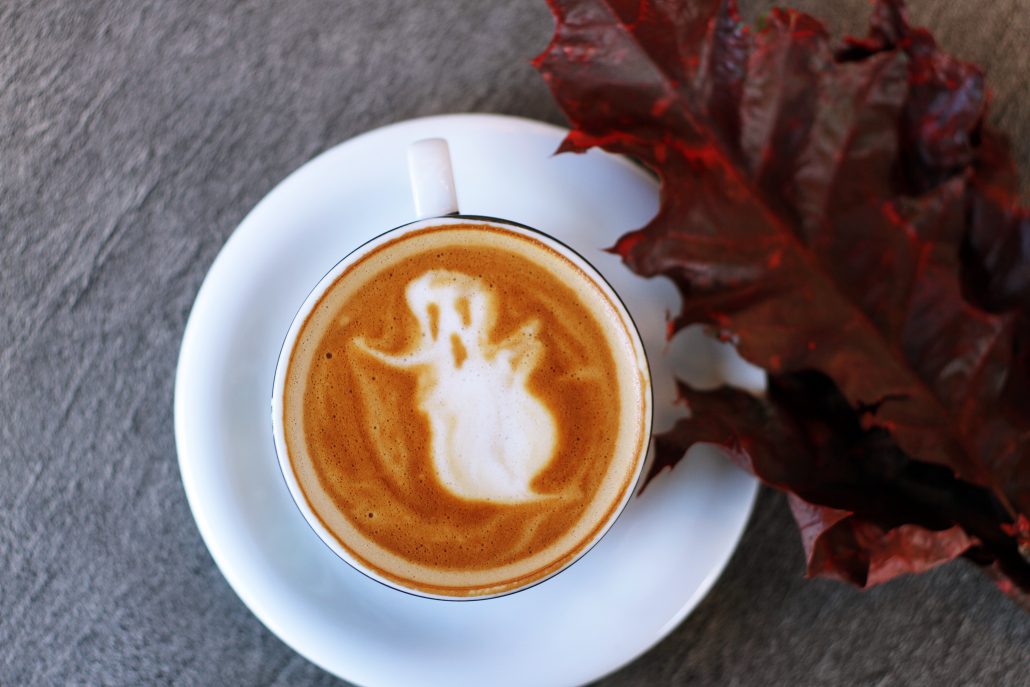 Wow, that was super scary!
After writing this post, I probably won't sleep well tonight. But, if you follow these six pieces of advice you'll rest easy knowing that you're more likely avoid the nonprofit graveyard. If you're facing these spooky scenarios don't hesitate to reach out by phone (515-371-6077) or email to schedule a free consultation. You can also
/
by admin
https://www.gordonfischerlawfirm.com/wp-content/uploads/2017/10/Screen-Shot-2017-10-02-at-11.15.41-PM.png
668
1009
admin
https://www.gordonfischerlawfirm.com/wp-content/uploads/2017/05/GFLF-logo-300x141.png
admin
2019-10-03 00:02:42
2019-10-06 23:26:03
6 of the Scariest Things Your Nonprofit Can Do