If you choose to itemize your taxes, charitable contributions can reduce your tax bill. Generally you would choose to itemize when the combined total of your anticipated deductions (like charitable gifts) add up to more than the standard deduction. For 2018 taxes the standard deductions are:
$12,000 for single individuals
$12,000 for married, filing separately
$24,000 for married filing jointly
$18,000 for head of household
If you do choose to itemize, limits on federal income tax charitable deductions are quite high, but they do exist. Keep this in mind as you make any year-end donations. The specific limitations are complicated, and there are numerous exceptions. The limits are based on your AGI (adjusted gross income). AGI is an individual's total gross income minus specific deductions.
A quick rule-of-thumb for different types of donated assets to public charities:
Appreciated capital gains assets (such as stock

)

 up to 20% of AGI
Non-cash assets up to 30% of AGI
Cash contributions, up to 60% of AGI
You can deduct transportation costs and other expenses related to volunteering
Note that these rates are for public tax-exempt organization and private operating foundations. Contributions to certain private foundations, veterans organizations, fraternal societies, and cemetery organizations are limited to 30% adjusted gross income. (Check out these IRS status codes and deductible limits if you're unsure of an organization's limit.)
As I mentioned, most people won't exceed these limits indicated above, but it can happen. For instance, if Jane Donor is a retiree living off of savings and donates more than her investments yield over the year, her limit could be exceeded. The good news is that in this case the IRS allows you carry over excess contributions for up to five following tax years.
Don't forget to take these steps if you plan to itemize your charitable deductions:
Make sure the nonprofit organization is a 501(c)(3) public charity or private foundation
Keep a record of the contribution (usually the tax receipt from the charity)
Depending on the donation amount/type, you may need to obtain a qualified appraisal to substantiate the claimed value of the deduction
Subtract the value of any benefits you received for your charitable contribution before you deduct it
I'm happy to advise on your situation and help you maximize your charitable giving for this tax year. I can be reached by phone at 515-371-6077 and by email at gordon@gordonfischerlawfirm.com.
/
by admin
https://www.gordonfischerlawfirm.com/wp-content/uploads/2015/05/ben-white-170542.jpg
4016
6016
admin
https://www.gordonfischerlawfirm.com/wp-content/uploads/2017/05/GFLF-logo-300x141.png
admin
2018-12-14 23:44:19
2018-12-17 23:09:26
25 Days of Giving: Quick Rule-of-Thumb on Charitable Deduction Limits

Thanks for reading the 25 Days of Giving series! Share with friends, family, & colleagues to inspire others to also make meaningful year end gifts this season…and plan ahead for 2019 charitable goals.
Under the new tax code, you may have changed the ways in which you give or the tax-beneficial strategies you employ with your charitable giving. What hasn't changed, is that you may choose to deduct from your federal income tax any charitable contributions of money or property made to qualified organizations if you itemize your deductions. But, there are record keeping requirements you'll want to stay on top of, so you're not scrambling during tax time!
Payroll deduction substantiation
Making a charitable deduction directly from your paycheck is a great and steadfast way to be sure to meet your charitable giving goals. For charitable contributions made via payroll deductions, the donor needs two documents to substantiate the gift:
a pay stub, W-2, or other document furnished by the employer that sets forth the amount withheld from the taxpayer during a taxable year by the employer for the purpose of contributing to a charity;
a pledge card or other document prepared by or at the direction of the charity that shows the name of the charity.
Donors who give to a local United Way or other organizations that funnel contributions to other charities need to only obtain the pledge card or other document from the United Way and not from the affiliated charities which ultimately receive the money.
Payroll deductions of $250 or more
Tax law requires that for any contribution of $250 or more, the taxpayer must substantiate the contribution by a contemporaneous written acknowledgement of the contribution by the charity. For payroll deductions, the contribution amount withheld from each payment of wages to a taxpayer is treated as a separate contribution for purposes of the $250 threshold.
So, for example, a taxpayer who gave $300 over the course of a year through payroll deductions, $30 per paycheck over ten paychecks, would not trigger the $250 substantiation requirement. The substantiation requirement would only kick in if $250 or more is withheld from each paycheck.
If any of this is confusing, know you don't have to navigate these requirements just by yourself. Contact me at any time to discuss your situation and charitable giving goals. We'll figure out the best course of action together!
/
by admin
https://www.gordonfischerlawfirm.com/wp-content/uploads/2015/04/guilherme-stecanella-465088.jpg
3648
5472
admin
https://www.gordonfischerlawfirm.com/wp-content/uploads/2017/05/GFLF-logo-300x141.png
admin
2018-12-13 15:38:38
2018-12-14 22:49:11
25 Days of Giving: Substantiation Requirements of Charitable Gifts made by Payroll Deduction

For better or worse, for most nonprofits in the U.S., end-of-year giving comprises a significant portion of the charitable donation pie. In fact, between October and December nonprofits receive half of all annual donations! Yes, you read that right.
The last quarter of the year accounts for donations equal to those raised the other nine months out of the year. Even more intriguing? 33 percent of donations made in December occur on the 31st of the month and 12 percent of all giving happens in the last three days of the year….talk about last-minute donors!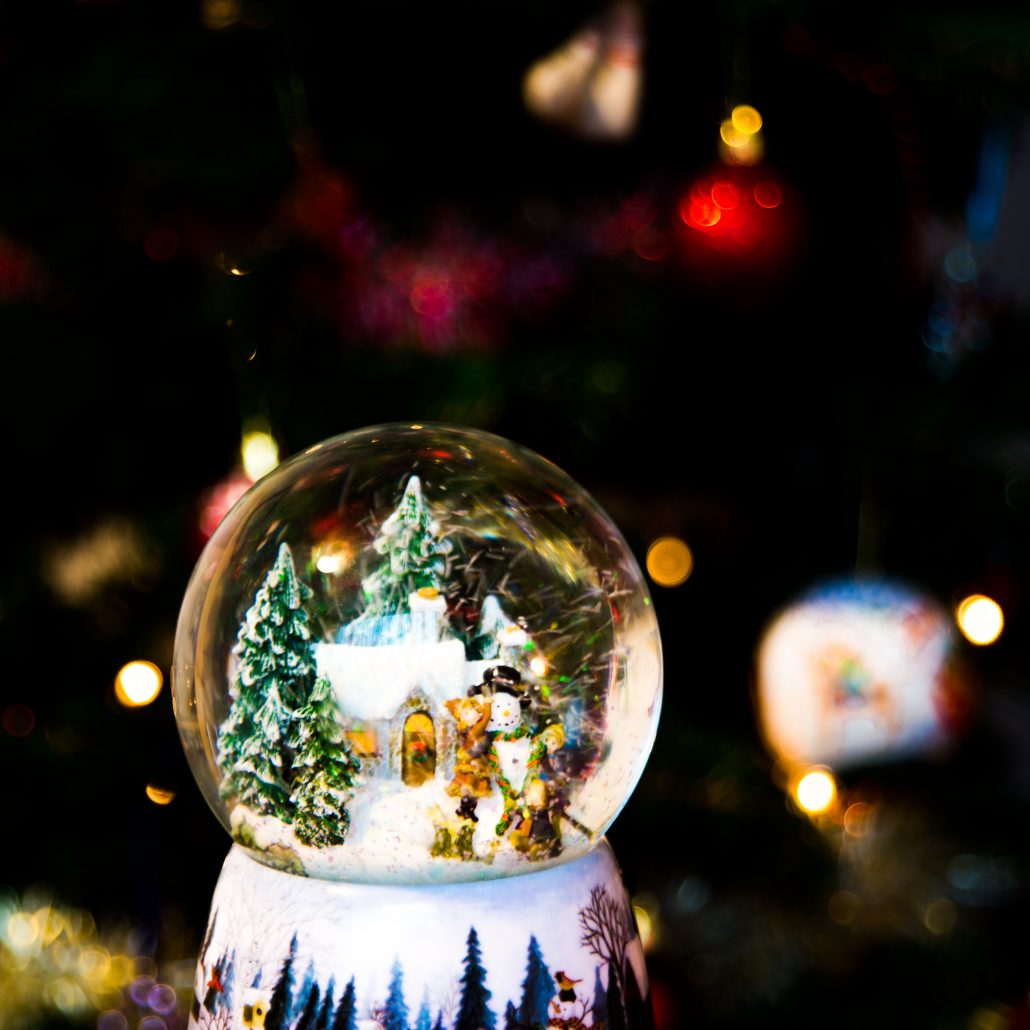 Why is this the case? There are multiple reasons. First, time is of the essence for donors to make a tax-deductible charitable gift before January 1 of the new year. Nonprofits are also racing to meet annual fundraising goals and typically spend a significant portion of resources in order to exceed fundraising levels of the previous year. Additionally, the holiday season is synonymous with the actions of gifting, love, peace, joy, and a time to be generous. This means donors can be extra receptive to a charity's marketing campaign that extolls these feelings that now is the best time for giving.
This is all to say, last-minute fundraising efforts can and should be used to target prospective last-minute donors. It's a busy time of year for all, but the return for a strong end of year fundraising push can be well worth the time and energy. Consider these quick tips:
What are you Doing New Year's Eve?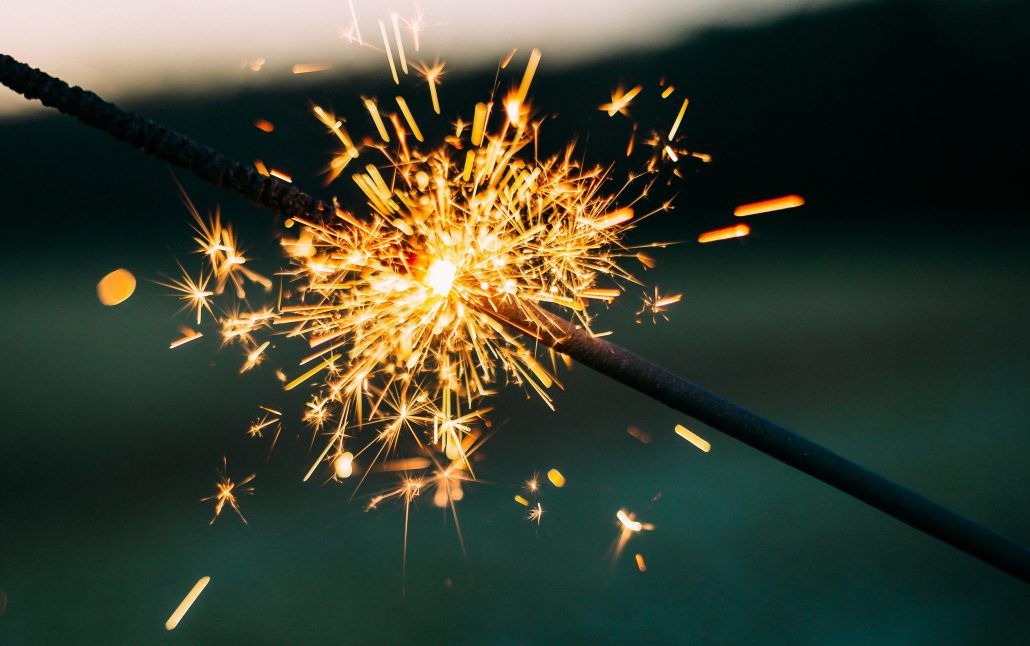 Because New Year's Eve day is such an important day for charitable donations, do not hesitate to keep fundraising through the very end of the year. Make those calls and get out the digital media campaigns. Reinforce to donors that December 31 is not too late and they'll qualify for the charitable deduction federal income tax benefits on 2017 taxes.
Make Your Homepage Your Home Base
Your website should be the home base for year end giving. If you don't have one yet, publish a dedicated page (or site) specifically for end-of-year giving information and brand it with your associated year end campaign. It doesn't have to be complex, just consolidate the basics of who you are, what your mission is, and how donations help solve an issue or advance a cause on one campaign page.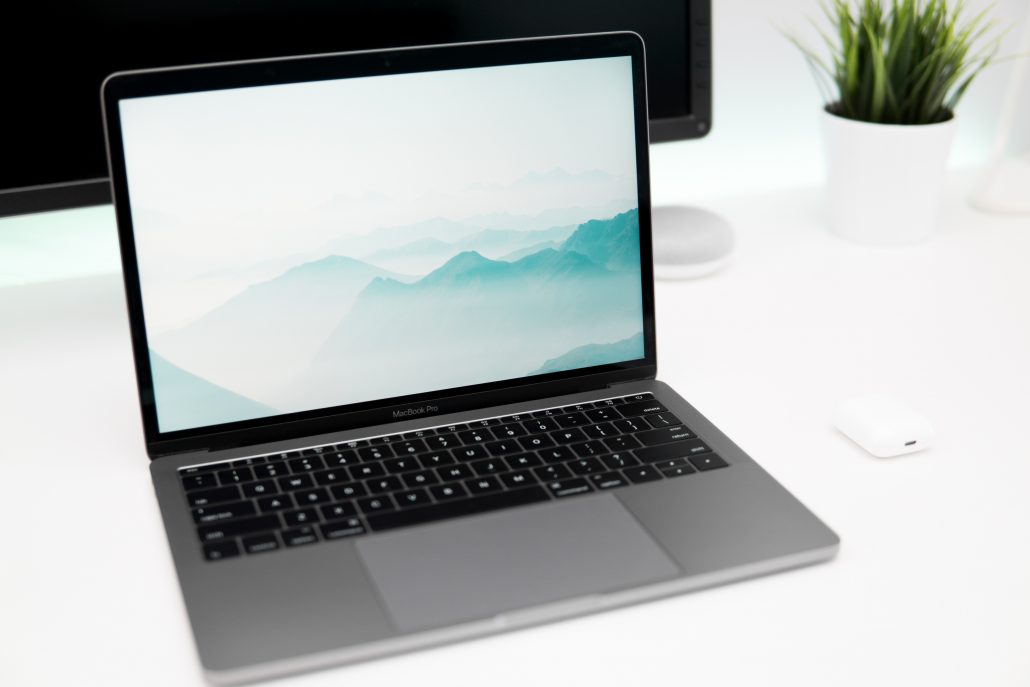 To that point, also take a review of your online donation page. If you can, brand it to fit with your end-of-year campaign…branded donation forms can mean up to seven times more than a non-branded, generic donation portal. Also, make sure the online donation portal is easily accessible no matter "where" the donor is coming from. Also, ensure all giving and donations portals are optimized for mobile access. (18 percent of all digital-made donations come from mobile devices.)
Ready, Set, Action
If you haven't already, make a 60-second (or shorter) video explaining how donations to your charity can make an impact. A video can be an incredibly powerful tool for cutting through the end-of-year giving noise; videos can leave a lasting impact of imagery and tell an emotional story often better than just words or photographs can. According to a Google survey on online donation patterns, 57 percent of online donors make a charitable donations after watching a fundraising video that tells an inspiring story. This is exemplified through the ever-growing crowdfunding platforms; crowdfunding pages that have a video promo component raise four times as many donations as those that don't. Just like your website and online donation pages need to be optimized for mobile, more than half of all videos happen on mobile.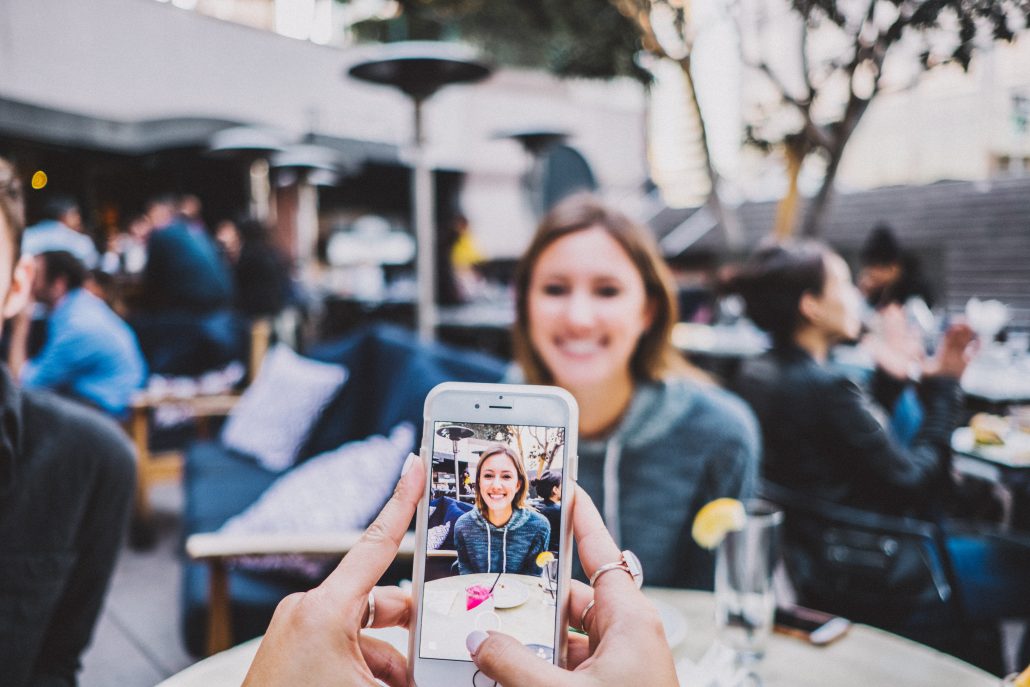 Video content creation can sound scary at first if you don't have a marketing team in place to facilitate, but it doesn't have to be. Consider these tips, bust out your iPhone, acquire a tripod if possible, and use your laptop's basic editing software. If you don't have enough "last minute" time for that, shoot a video like you would for your own personal Instagram story or Facebook page.
Communicate, Communicate, Communicate
Remind your prospective donors what you stand for and what benefits they stand to gain with at least one weekly email each week before the end of year. Also, send out a special dedicated email early on both December 30 and December 31. As most year-end donors know they will in fact donate, they're just undecided about how much they will actually give. Make it ridiculously easy for donors to "see" what their donation could do.
In terms of timing, for example, on December 31  send out follow-up emails to only those donors who didn't open the first iteration of the communication. Stay on message with all social media postings and branded links back to your donation page.  
Celebrate!
After the year end fundraising push, don't forget to reward your nonprofit's hardworking staff and volunteers! Refresh, refocus, and get ready to tackle your next year's fundraising goals.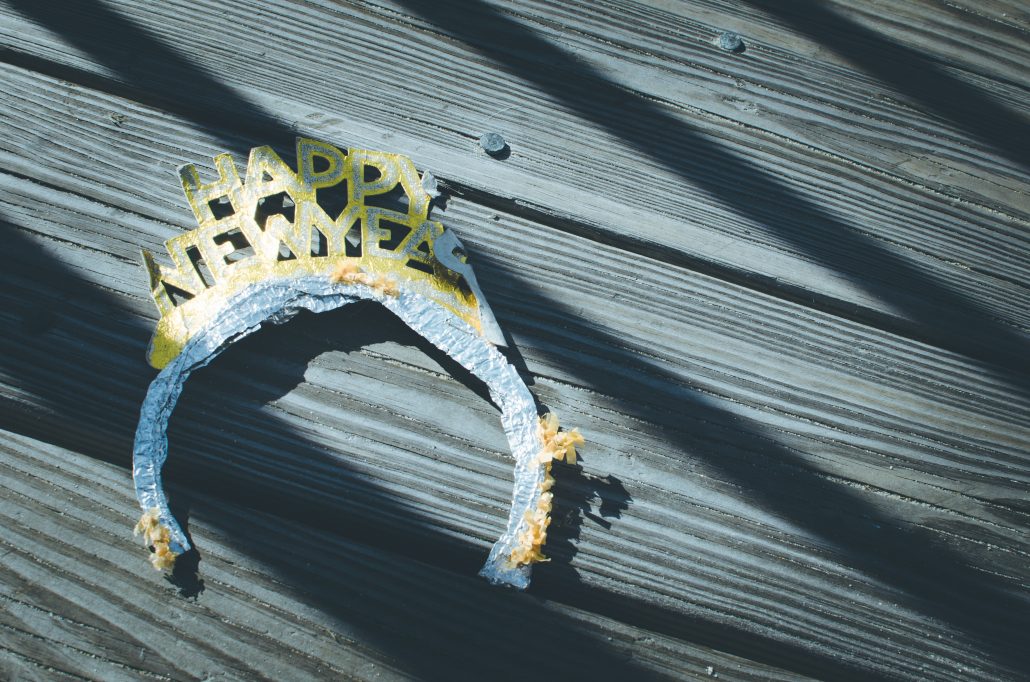 What year-end fundraising tactics have worked well for your charity? Share in the comment section below. If you'd like to discuss any aspect of nonprofit fundraising, don't hesitate to reach out via email (gordon@gordonfischerlawfirm.com) or phone (515-371-6077).
/
by admin
https://www.gordonfischerlawfirm.com/wp-content/uploads/2017/12/annie-spratt-178364.jpg
2929
4000
admin
https://www.gordonfischerlawfirm.com/wp-content/uploads/2017/05/GFLF-logo-300x141.png
admin
2018-12-12 05:20:39
2018-12-12 10:58:08
25 Days of Giving: Last Minute Year-End Fundraising Tips