I want to take this moment on Memorial Day to express my deep gratitude for the fallen heroes and military veterans who have served America. Indeed, we can enjoy the land of free only because of these brave individuals.
While Memorial Day is the unofficial start to the summer season, ushering in the much awaited season with a long weekend of sunshine and BBQs. A Monday off of work is always a cause for celebration, but throughout all this we must not forget the true meaning of this important day—to praise, to thank, and to remember.
GFLF has worked with many veterans on estate planning and in nonprofit formation/compliance, and it's always an honor. There are not enough "thank yous" in the world to express our gratitude for what the veterans (and their families) have done for our country. I would also like to extend this sentiment to first responders who have served on the front lines of protecting the public including police, firefighters, and EMS personnel. A special and sincere thanks to those who have sacrificed in the line of danger and their families.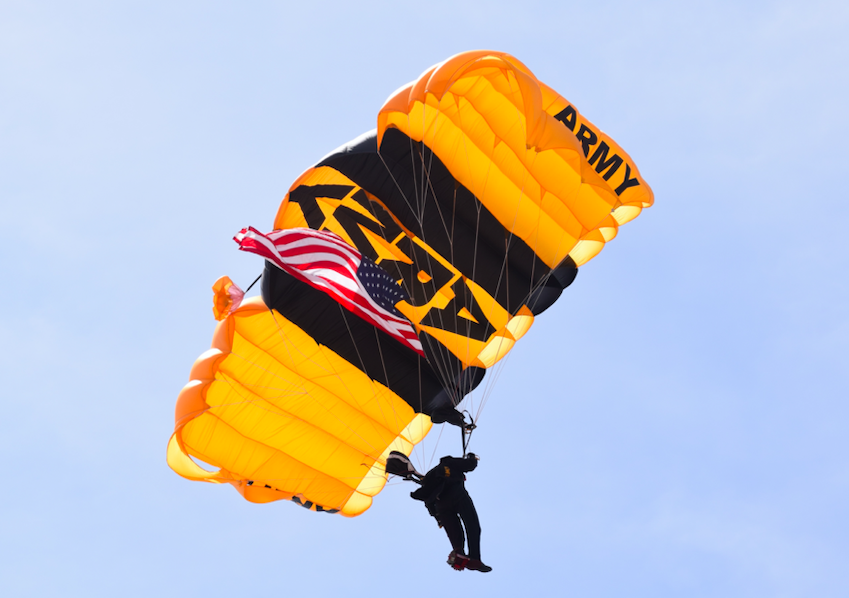 As modern-day heroes, our veterans and first responders' stories are important. Their legacy is important. To preserve that tradition of strength and service, you need an estate plan to ensure your property and assets are distributed to your loved ones, and favorite charities in accordance with your wishes.
So, in an attempt to express my gratitude, I would like to offer 25% off the cost of an estate plan package to all Iowan active duty or retired service members and first responders. The rate also extends to spouses. The discount will be available through 6/30/2019. Contact me via email or by phone (515-371-6077) to lock in the rate and discuss your estate plan needs.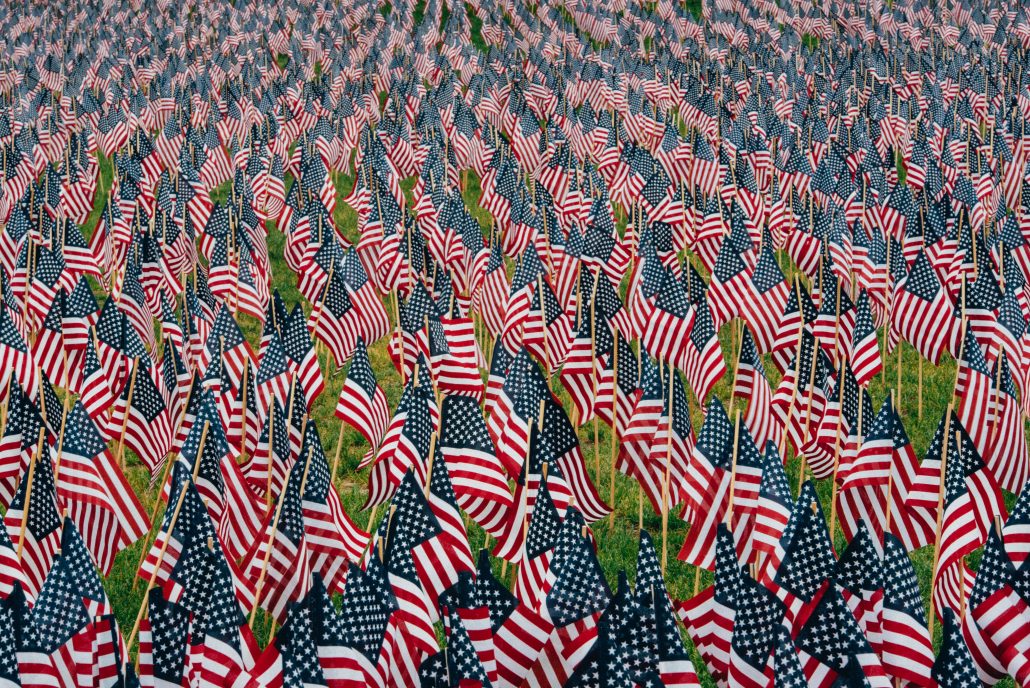 What Does an Estate Plan Include?
There are six documents that should be part of most everyone's estate plan.
You should keep these documents updated and current. (Here are a few common "big" events that may necessitate estate plan revisions.) Also, don't forget about assets with your beneficiary designations. For most Iowans, that's good enough—six documents, keeping them current, and also remembering about those assets with beneficiary designations.
Special Estate Planning Consideration for Veterans
It's super important that military veterans work with an attorney that specializes in estate planning as veterans have some unique assets and situations to consider. This can make the estate plan more complex and there can be unintended serious legal consequences if your plan is not drafted properly. A few examples of inputs to consider for veterans involve:
Retirement benefit pay (considered guaranteed income)
Survivor Benefit Plan (if so elected)
Pension benefits
Life insurance
Dependent Indemnity Coverage (if applicable)
Cost of an Estate Plan
Because I want every Iowan to have an up-to-date estate plan I'm very transparent with the cost of an estate plan that that takes into full consideration YOUR situation. (This is why you need an experienced estate planner to draft your documents.) With the Memorial Day estate plan discount, that translates into significant savings.
Estate Planning Process
I write about my process at length, but it's just five steps! Seriously, it's not that painful. My clients report back to me that they have such relief and peace of mind when it's completed.
DISCLAIMERS
The "Memorial Day discount" is only applicable for estate plans created by active or retired veterans and first responders (and their spouses). Availability of the discount ends after June 30, 2019 at which point the prospective client must have contacted Gordon Fischer Law Firm and indicated an intention to make an estate plan.
Memorial Day discount merely relates to pricing and in no way creates an attorney-client relationship, nor any other kind of professional relationship. The Memorial Day discount does not create a contract or agreement of any kind.
Gordon Fischer Law Firm, P.C. retains full and total discretion as to who it chooses to serve as clients and why. Gordon Fischer Law Firm, P.C. retains the right to refuse service to anyone it so chooses.
The Memorial Day discount may not apply to individuals or families with a net worth of more than $1 million dollars. (High net worth families definitely need an estate plan, very much so, but the applied strategies and tools will be more complicated.)
/
by Mackensie Graham
https://www.gordonfischerlawfirm.com/wp-content/uploads/2018/07/redpoppies.jpg
854
1280
Mackensie Graham
https://www.gordonfischerlawfirm.com/wp-content/uploads/2017/05/GFLF-logo-300x141.png
Mackensie Graham
2019-05-26 20:24:30
2019-05-27 23:36:07
In Honor and Remembrance: Memorial Day Estate Plan Discount

This year marks the 70th iteration of recognizing May as Mental Health Awareness Month. Started in 1949 by Mental Health America, the month marks an opportunity for education, outreach and for us to have honest conversations about something that affects approximately 1 in 5 adults in a given year in the U.S.  Furthermore, approximately 1 in 25 adults in the U.S. experiences a serious mental illness in a given year that substantially interferes with or limits one or more major life activities. That said, mental health is a big deal that impacts so many of us and also affects situations my practice focuses on, like how people structure their estate plans.
In recognition of Mental Health Awareness Month, I'm adding First, We Make the Beast Beautiful: A New Journey Through Anxiety, by Sarah Wilson to the GoFisch Book Club bookshelf.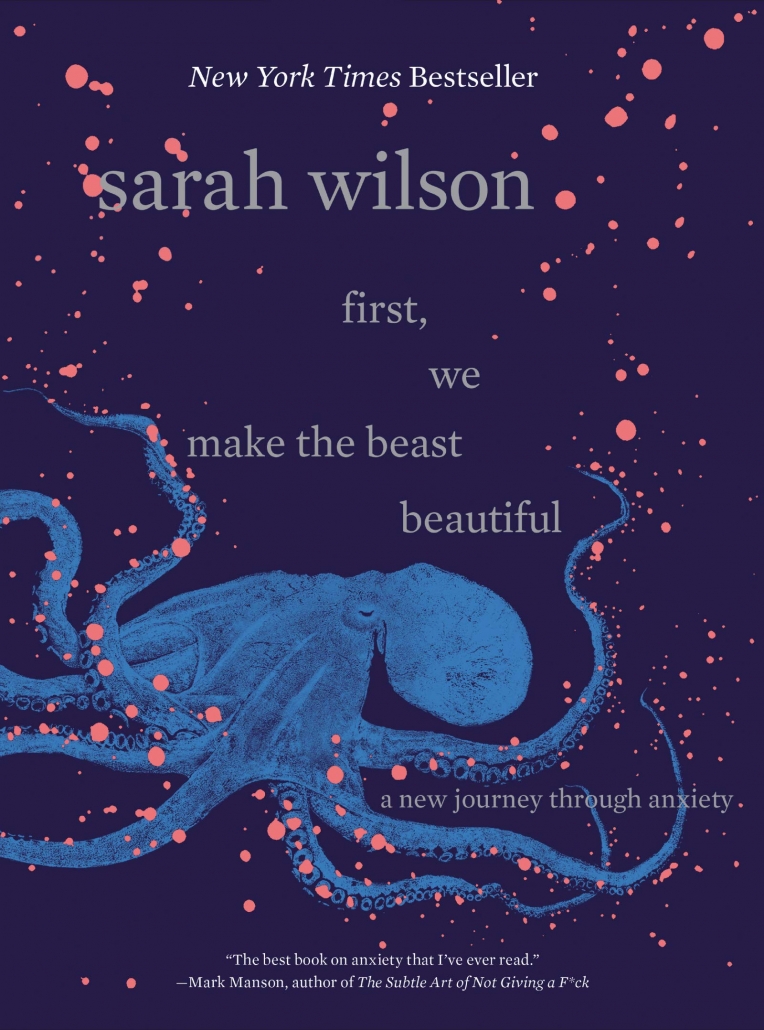 Wilson pulls the book from the years she devoted to researching anxiety and her own personal experience with it. From her own exploration into the topic she crafted a new outlook on life that actually involves embracing anxiety, not trying to suppress it or run from it. It's not so much a memoir or self-help book, it's a bit more like a guide from a friend who has been there before. Fortunately, the author doesn't forego attractive rhetoric for practical tips. I also liked that she pulls in the knowledge from a range of voices from philosophers, to mental health experts, to famous people with anxiety.
I would love to hear your thoughts on this book and take your recommendations for future titles. Shoot me an email at gordon@gordonfischerlawfirm.com or give me a call at 515-371-6077.
/
by Mackensie Graham
https://www.gordonfischerlawfirm.com/wp-content/uploads/2019/05/Screen-Shot-2019-05-09-at-11.01.46-PM.png
683
1030
Mackensie Graham
https://www.gordonfischerlawfirm.com/wp-content/uploads/2017/05/GFLF-logo-300x141.png
Mackensie Graham
2019-05-09 23:02:51
2019-05-09 23:02:51
GoFisch Book Club: May 2019

There is a rumor that has been floating around that only the rich need estate planning. That is extremely false. Everyone needs an estate plan, but the wealthy don't need estate planning as much as the middle-class and working-class folks. If this contradicts everything you've ever thought about estate planning allow me to explain.
The Case of Kingston Lear
Suppose Kingston Lear (get it?!), a wealthy Iowan, decides he doesn't need a qualified and experienced estate planner, he can do it himself, or use an online, one-size-fits-all service. Hey, Lear figures, this way he's saving both time and money. Also, nothing is going to happen to him for a while, he can get around to doing a proper estate plan with a proper estate planning professional "someday."
Of course, "someday" never comes, but Lear's death does. His three daughters are aghast that Lear has no real estate plan. The template resembling an estate plan is completely inadequate for the size and complexity of Lear's assets.
A Matter of Trusts
Lear could have easily, with the help of a professional advisor, set up a trust (even a plain, "vanilla" revocable living trust would have worked) to avoid probate. But, the online service he used didn't even explain the difference between wills and trusts. So, Lear's assets all must go through probate. This means that the time and money Lear though he was saving is gone in a flash.
Probate Costs and Fees, If You Please
Probate fees are going to equate to at least 2% cut of Lear's estate. Remember, Lear's estate is large and complex and valued at $10 million, so the actual figure is probably going to be more like four percent.
Using 4% as the figure for probate fees means a loss of $40,000 ($10 million X .04 = $400,000). This is $400,000 that could have been passed down to his daughters through a trust, or split generously between his heirs and charitable organizations near and dear to Lear's heart.
Also, court costs may amount to another 1%, or loss of $10,000 more ($10 million X .01 = $100,000).
Loss of Privacy
Another major benefit of a trust—again, not explained to Lear because didn't seek any individualized advice—is privacy. A will (or most any document that goes through probate, absent very special circumstances) is simply a public document. Anyone can read, copy, share, and write about it.
Consider one of Lear's major assets was an ongoing business—a Shakespearean-themed jousting complex, where families could have fun practicing jousting.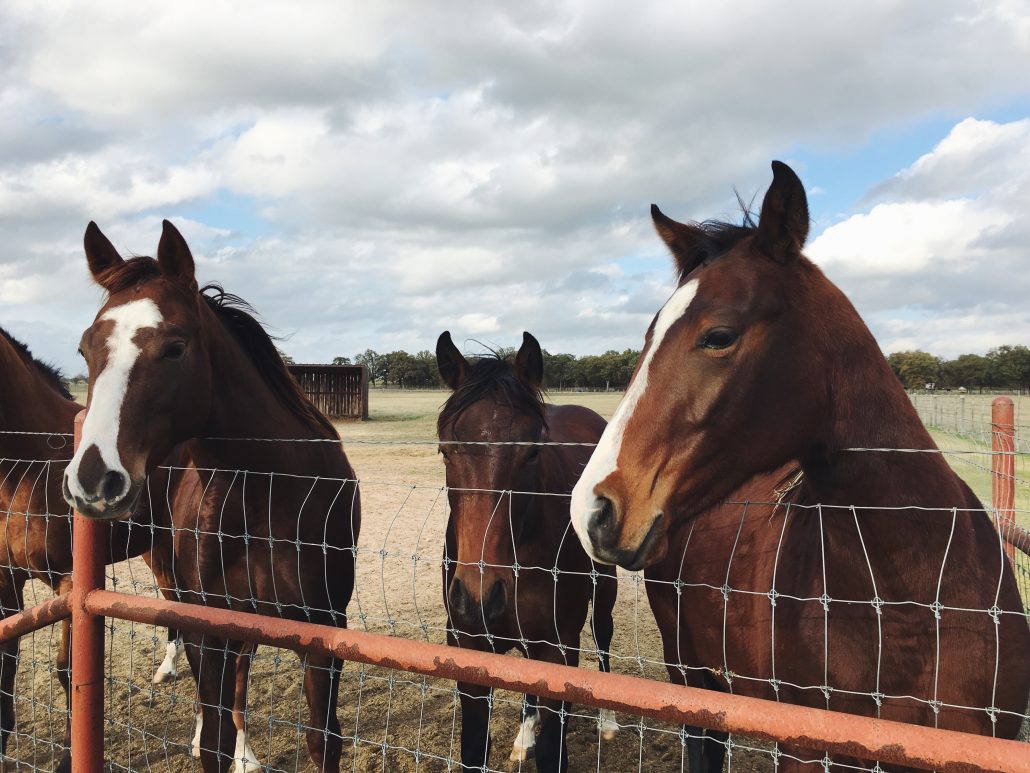 Unfortunately, in some of the probate papers, it was disclosed that there had been numerous complaints by the Iowa Horse Association about the treatment of horses. It isn't long until this hits the blogs, and some of the more sensational aspects of the report (though hotly disputed) goes viral. The jousting park, which had been quite profitable, is now eschewed by all the good people of the area. The daughters are forced to sell the business asset to preserve the family's good name (or what's left of it) and sell at a loss. While the jousting park had been worth as much as $1 million, the daughters have to sell, so there's a "paper loss," but nonetheless less a loss, of another $900,000.
Loss of Future Profits
The $900,000 is a conservative figure; it doesn't include lost future profits. If not for the scandal becoming public, who knows how long the jousting park could have remained really popular and this profitable. Years? Decades? It's quite difficult to quantify, but it's certainly probable that there are some lost profits. The question is: how much?
Costs of Cases
Because Lear's will wasn't drafted by professional, there are many ambiguities and loopholes. It's not long before the three daughters begin fighting and, with unclear direction from their father, they wind up suing each other.
Taking a court case all the way to trial can easily mean $50,000 in attorney's fees, plus each daughter will want and need her own attorney. So, another $150,000 is lost to attorney's fees!
Total Losses Equal?
Lear could have had his estate plan done by an Iowa professional for a few thousand dollars. Instead, he lost a total far greater than that:
Probate Fees: $400,000
Probate Court Costs: $100,000
Loss on Sale of Jousting Park: $900,000
Loss of Future Profits of Jousting Park: Incalculable?
Attorney's Fees for Daughters' Litigation $150,000
This is a hit for the inheritance of $1.55 million, leaving $8.5 million (rounded up), or a little less than $3 million per daughter. But you know what? That still leaves an inheritance of $8.5 million to be split amongst three sisters.
The Rich Can Afford Bad Estate Planning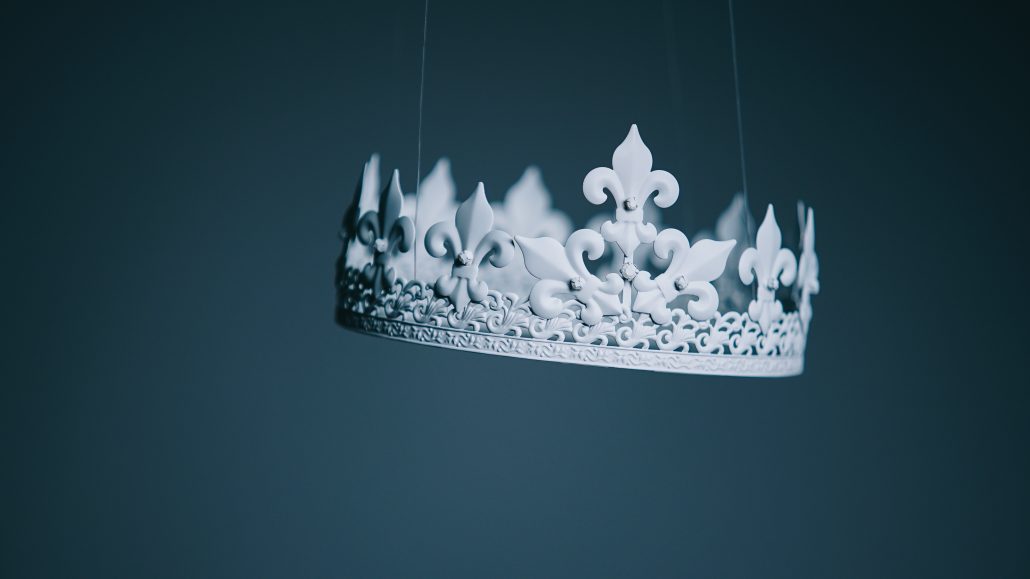 Lear acted unwisely, arguably recklessly! A great deal of his money was wasted that could have been used for great charitable work in Iowa through local nonprofit organizations. But, for all his foolishness, Lear's daughters still end up with $3 million each. Will the daughters incur much suffering with "only" $3 million? No.
That's the rub; the rich can afford to make big (and small) estate planning mistakes.
You Can't Afford Poor Quality Estate Planning
Let's look at this from a normal Iowan perspective. At least 2% in probate costs and fees, a huge drop in value in a key asset, attorney's fees for litigation…can a middle-class estate merely shrug these kinds of losses off? Not a chance.
The rich aren't like you and me. They can badly botch estate planning. You and I can't afford to make mistakes with our estates; there's no room (and not enough money!) for error.
Need an estate plan but aren't sure where to start? It's easy from start to finish. Fill out my obligation-free Estate Plan Questionnaire or contact me.
/
by admin
https://www.gordonfischerlawfirm.com/wp-content/uploads/2018/01/pepi-stojanovski-509192.jpg
3420
5472
admin
https://www.gordonfischerlawfirm.com/wp-content/uploads/2017/05/GFLF-logo-300x141.png
admin
2019-05-07 10:02:23
2019-05-07 16:24:48
Think Estate Planning is Just for the Wealthy? Think Again!