At first, estate planning can seem a bit much. It can be hard to know where to start and what all you need to know. But once you enlist an experienced attorney to act as a guide through the process and go through executing your plan (making it official), you can breath easy. The great news? Once you have your estate plan in place, it never expires. But, it's not enough just to have an estate plan—you need to keep it current so it reflects changes in your life, as well as changes in applicable laws. Just to take two examples, an outdated estate plan can more easily be challenged in probate court. or create tensions among family members, than one that reflects your current situation.
Ensuring your estate plan is up-to-date is especially important when major changes occur in your life. Here are a few of them:
Your financial situation significantly changes.
Your estate plan and its distributions will need to be revised to take into consideration any changes in your income. Did you inherit money or valuable assets? Is your career is suddenly flourishing? Maybe you experienced something that's called "a liquidity event"—that is, you're flush with cash from winning the lottery or selling a successful business. Don't let your good fortune evaporate by ignoring your estate plan.
A beneficiary or legal representative dies or becomes unable to fulfill his or her duties.

Keep the list of the beneficiaries, guardians, trustees, executors, and agents named in your estate current.
You relocate to a different state (or country) or you acquire property in another state.

Laws governing wills and probate vary from state to state. So, if you buy property in another state and/or set-up a secondary residence, this needs to be reflected in your estate plan. Are you a snowbird who heads to your house in southern Texas every cold Iowa winter? Make sure the Lone State property is in your estate plan. It can be a huge hassle if your will doesn't address all of your real estate, not to mention expensive.
I advise clients to review their estate plans every year. If there are any updates or questions it's recommended that folks meet with their lawyer and other professional advisors. Some clients like to do this around the first of the year, while others prefer picking a date that's easy to remember, like a birthday or anniversary. Any date will work— the important thing is to do it. Don't be late, keep your estate plan up-to-date!
/
by Gordon Fischer
https://www.gordonfischerlawfirm.com/wp-content/uploads/2019/09/Screen-Shot-2019-09-14-at-12.00.23-PM.png
686
951
Gordon Fischer
https://www.gordonfischerlawfirm.com/wp-content/uploads/2017/05/GFLF-logo-300x141.png
Gordon Fischer
2020-05-07 12:01:14
2020-05-18 11:28:30
Estate Planning: Don't be Late, be Up-To-Date

Over the past few years Giving Tuesday has claimed its rightful place in the post-Thanksgiving "days" that kick-off the holiday shopping season as well as the end-of-year giving push. Billed as a "global giving movement," the tag #GivingTuesday encourages people to donate your time, monetary donations, or even just your voice and ideas to a charity/cause that you care for.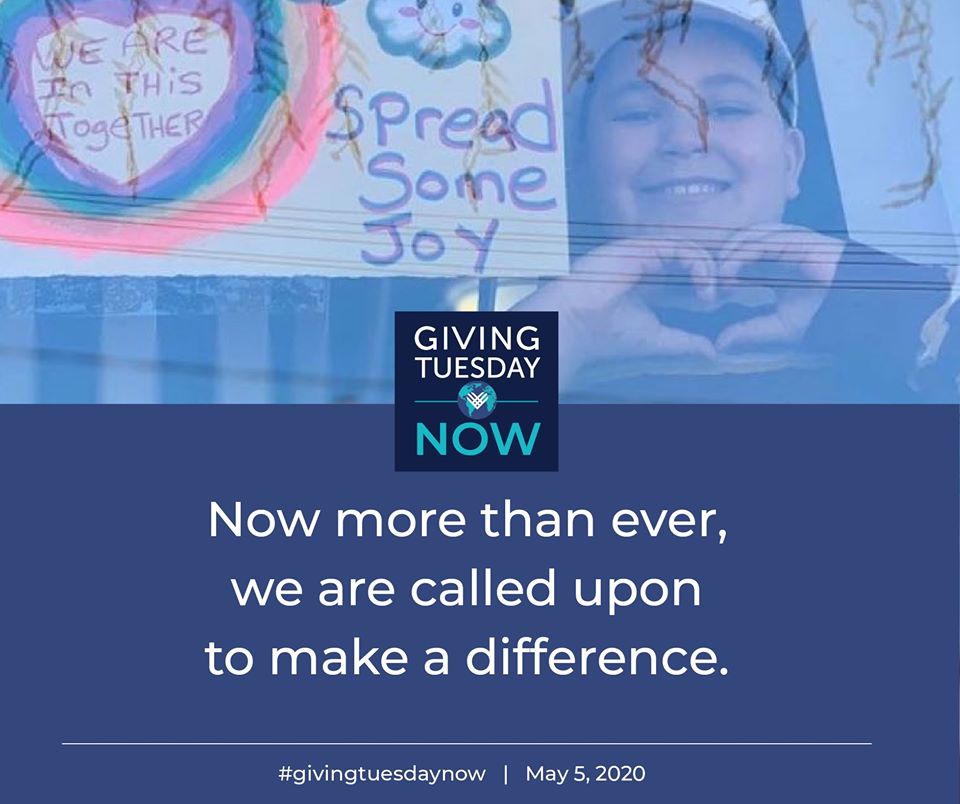 Yet, with the threat and immense need caused by COVID-19, waiting until Giving Tuesday for a global, unified call for charitable giving isn't sufficient. #GivingTuesdayNow (on May 5, 2020) was organized as an international day "designed to drive an influx of generosity, citizen engagement, business and philanthropy activation, and support for communities and nonprofits around the world. It's a day when we can all come together and give back in all ways, no matter who or where we are."
Use this day a chance to celebrate the power of giving by supporting the nonprofit organizations you care deeply about—particularly those providing social services and essentials to beneficiary populations in need.
Of course, with unemployment at a record high, donors can also celebrate and support the COVID-19 efforts through donating time or blood/plasma.
Want to discuss how to be strategic with your charitable giving during this difficult time? Don't hesitate to shoot me an email or give me a call at 515-371-6077.
/
by Gordon Fischer
https://www.gordonfischerlawfirm.com/wp-content/uploads/2020/05/95101680_2989849594427060_5071381938690850816_o.jpg
502
960
Gordon Fischer
https://www.gordonfischerlawfirm.com/wp-content/uploads/2017/05/GFLF-logo-300x141.png
Gordon Fischer
2020-05-05 23:04:01
2020-05-18 11:28:30
Come Together and Support #GivingTuesdayNow

Over the past few weeks, it has been easy for the days to blur together⁠—with schedules important for stability but also keeping our socially distant lives accordingly mundane. But tomorrow, May 5, 2020 is an important day to note, promote, and celebrate! #GivingTuesdayNow was organized, in part, as an effort to encourage donations to nonprofit organizations helping to address the immense collateral damage inflicted by COVID-19. Now.GivingTuesday.Org offers other ways to support the effort while maintaining social distancing:
Support healthcare workers by donating supplies, advocating for them, and staying home
Help out small businesses by buying gift cards or writing an online review
Combat loneliness by reaching out to a neighbor, relative, seniors or veterans
A simple-but-important step every Iowa nonprofit can and should take is to promote #GivingTuesdayNow as a part of fundraising⁠—particularly with programs and services focused on serving populations affected by COVID-19.
Engage board members, staff, past donors, potential donors, and other stakeholders with fundraising efforts by posting #GivingTuesdayNow content and participating in the international digital conversation. Consider the many resources hosted on now.givingtuesday.org as a good starting point for content inspiration.
#GivingTuesdayNow is an important reminder that especially during this challenging time Iowans need high-functioning nonprofits now more than ever.
The mission of Gordon Fischer Law Firm is to promote and maximize charitable giving in Iowa. This is all year long—not just on #GivingTuesdayNow. GFLF is available to work with nonprofit organizations on every element of operations including but certainly not limited to:
Interesting in discussing your nonprofit's operational needs? Contact me for a free consultation at 515-371-6077 or gordon@gordonfisherlawfirm.com.
/
by Gordon Fischer
https://www.gordonfischerlawfirm.com/wp-content/uploads/2020/05/91596770_2932123880199632_6946808103165755392_n.png
312
820
Gordon Fischer
https://www.gordonfischerlawfirm.com/wp-content/uploads/2017/05/GFLF-logo-300x141.png
Gordon Fischer
2020-05-04 18:32:40
2020-05-18 11:28:31
Mark Your Calendar: #GivingTuesdayNow is Tomorrow