If your nonprofit has an endowment, I recommend adopting and implementing an endowment policy handbook. The benefits of this handbook are numerous. For one, it can best prepare the nonprofit's leaders to manage and put to use bequests of all sizes. Furthermore, a pre-established set of policies can help your organization avoid legal missteps and other conflicts.
Answer the Important Questions
Endowed funds bring special responsibilities: legal, financial, and ethical. There are many important questions which can only be resolved by:
a full discussion and informed decisions by board members;
the members adopting written and specific policies in clear, plain language; and
putting those policies in a coherent, consistent, and accessible handbook.
In this way, all the many and varied responsibilities of endowed funds will be met. Once legal, financial, and ethical duties are met, the nonprofit can use the endowed fund to effectively grow the organization's programs, support the mission, and aid the organization's longitudinal viability.
Recommended Content for the Endowment Policy Handbook
Just like your employee handbook, the set of policies related to the organization's endowment should be specific to your operations, intentions, and goals. There is no one-size-fits-all document, as what may make sense for a large nonprofit would not apply at all to a small one. (This is a good reason to not steal a template from the internet as it likely won't serve its purpose and could potentially make things even more confusing.) In general, however, there are some recommended provisions that should be in all handbooks, like the following:
Definition of Terms
Basic terms, like the word "endowment" itself, need to be defined. The same goes for restricted versus unrestricted funds, donor intent (to contribute to the endowment rather than other funds), and others.
Types of Gifts
What types of gifts will be accepted for endowment contributions, and under what circumstances?
Donor Recognition for Endowments
Will there be a different or special procedure for donor recognition when a donor gives to the endowment?
Confidentiality
Confidentiality of private information of donors and potential donors to endowment must be maintained. What's the specific process for doing so?
 Uniform Prudent Management of Institutional Funds Act
Rules which ensure the requirements of the law UPMIFA are fully meet, if not exceeded.
Accounting of Endowment Funds
How will financial standards be applied to endowment funds? Who specifically will ensure the appropriate and proper accounting of endowment funds?
Management of Endowment Funds
The management of endowment funds is to provide consistent sources of income for which programs or activities?
Investment of Endowment Funds
Is the investment of the endowment directed toward maximizing the return of principal while maintaining prudent fiscal guidelines? A basic question for both the management and investment of endowed funds is: what institution shall hold the funds?
Restrictions of/on Endowment Funds
Endowment funds can NOT be spent on certain categories or items. What are they?
Revision or Amendment
In the future, how can the endowment policies handbook be revised or amended, under what circumstances, and for what reasons?
It's also a smart idea to include a copy of the Endowed Fund Gift Agreement you have donors sign when making a gift to the endowment.
Drafting Your Endowment Policy Handbook
I would be happy to discuss the particulars of your organization to ensure your endowment policy handbook is tailor-made to set the organization and its fundraising efforts up for success. Contact me with your questions and thoughts! One thing is for certain–you shouldn't be managing an endowment fund without having a clear blueprint for how it should run.
/
by Mackensie Graham
https://www.gordonfischerlawfirm.com/wp-content/uploads/2019/01/Screen-Shot-2019-01-27-at-10.32.00-AM.png
620
1011
Mackensie Graham
https://www.gordonfischerlawfirm.com/wp-content/uploads/2017/05/GFLF-logo-300x141.png
Mackensie Graham
2020-01-13 21:04:55
2020-01-17 23:08:11
Nonprofit Best Practices: Implement an Endowment Policy Handbook

Turn on ESPN, put on your jersey, and stock with fridge with a cold beverage…the College Football Playoff National Championship is this Monday, January 13, 2020. (The game kicks off at 8 p.m.) While reading up on the stats and predictions for a tiger showdown between the LSU Tigers and Clemson Tigers in New Orleans' Mercedes-Benz Superdome, I couldn't help but make a connection with estate planning. Goalposts to estate planning goals may seem like a stretch, but hear me out.
Football is a complex game—the field is full of moving parts and competing strategies; it's a game of inches where just a few missteps or right moves can make a huge difference. Estate planning works the same way. Here are just five of the surprising similarities between estate planning and the game of football:
1. Your Clock Will Indeed Run Out
Just like every football season eventually comes to an end, your (hopefully long and healthy) season will also come to a close. When it does, you need a special kind of playbook for the rest of your team…AKA an estate plan. In this analogy, an experienced lawyer is a great coach who is going to help you put plans in place for when the game changes unexpectedly or the stadium lights turn off for the last time. And, just like so much can change over the course of a season, a lot will happen over the course of your lifetime. That's where annual reviews and revisions after significant events fit in.
While it is often difficult for people to ponder their unavoidable exit off their own fictitious field, preparation for what happens after your season is over can be one of the most comforting aspects of financial and legal planning.
2. The Main Players
Let's take this analogy a bit further and put some estate planning terms into football speak.
Estate – An estate is a whole playbook, containing the following documents: your will; health care power of attorney; financial power of attorney; disposition of personal property; and final disposition of remains. (Click on the link preview below to delve deeper.)
Will – A will deals primarily with the distribution of assets and care for minor children. You need to make certain the will is well-drafted, solid, and can stand up in court. Keep in mind though, important assets such as life insurance policy payouts, retirement assets, and investment accounts may well contain beneficiary designations that trump your will.
Trust – You have lots of different options with this player. A trust can dictate how your assets will be dispersed, the timeline and manner in which they are dispersed, and who's overseeing the process.
3. You Must Make Mid-Season Starting Lineup Adjustments
Just as a coach may switch up who's starting partway through the season, you may need to make adjustments to your estate plan as things inevitably change over the course of your life. Big events like marriage, birth of a child/grandchild, moving to a different state, a large change in financial status, divorce, and other significant changes are a good reason to review your "playbook."
4. No 'I' in Team
Your loved ones and close friends are all a part of your team; part of being a strong team player is including them on the plays you're making. Discuss important aspects of your estate plan with the people it involves to avoid any confusion or conflict when it comes times for them to carry out your wishes. For instance, if you have minor children (under age 18) you're going to want to establish legal guardianship if the worst happens and you're no longer around to care for them. You'll want to discuss with your chosen guardians ahead of time to make sure they're willing and available to carry out the responsibility.
5. Final Score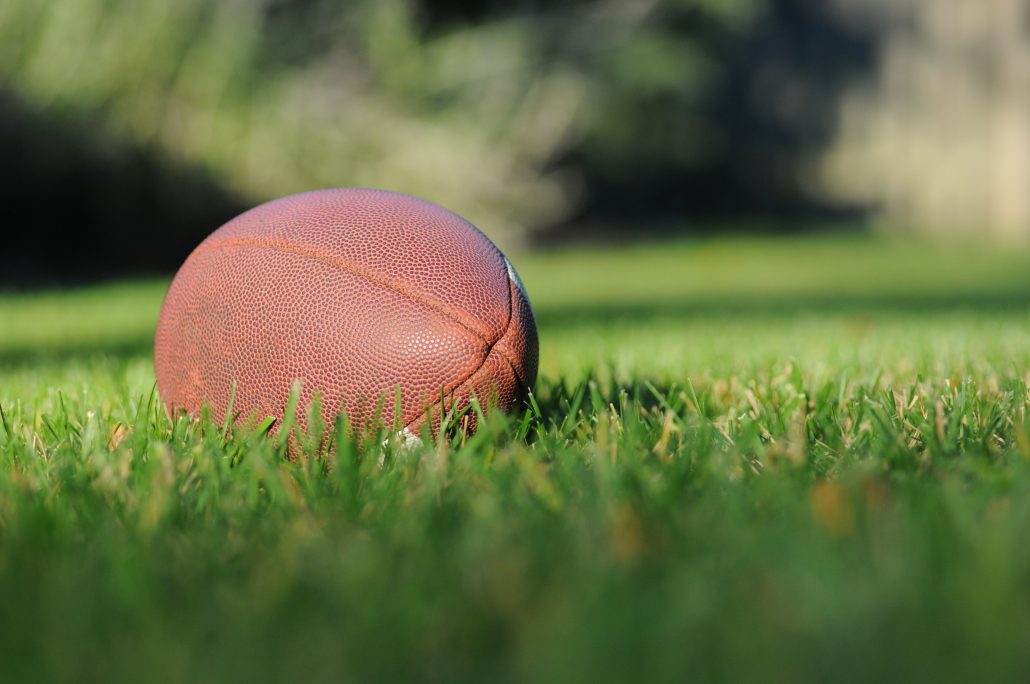 There are probably at least a few more good football analogies I could tie into the conversation of why you need an estate plan, but the most important takeaway is that you never know when the game is going to change. So, you need to have your "playbook" written out ASAP. The best place to start is with my free, no-obligation Estate Plan Questionnaire. You can also shoot me an email or give me a call at 515-371-6077 to discuss your situation (or football).
/
by admin
https://www.gordonfischerlawfirm.com/wp-content/uploads/2018/01/adrian-curiel-465963.jpg
3376
6000
admin
https://www.gordonfischerlawfirm.com/wp-content/uploads/2017/05/GFLF-logo-300x141.png
admin
2020-01-11 04:29:32
2020-01-09 23:40:59
College Football Playoff National Championship: 5 Similarities Between Football & Estate Planning

The great thing about your estate plan is that once you have one, it never expires. However, it does need to be kept current with your life as well as applicable laws. Why? Keeping your estate plan updated and current is simply a smart part of planning. An outdated estate plan could more easily be challenged in probate court or create unnecessary tensions between your loved ones.
Because of this, I advise Iowans to review estate plans on an annual basis. Simply check in with your lawyer, and other professional advisors, every year or so. Some clients like to do this around the first of the year, others choose to do so on an easily remembered date like a  birthday or anniversary. Others pick a random date. Any date will work, just stick with it every year.
Seek the help of a professional advisors to update your estate plan, most especially when you undergo a major life change. A few of the most prominent examples:
You get married or divorced.
A birth or death occurs among your family  or other beneficiaries of your estate.
A person you chose to be a guardian, trustee, or executor dies or becomes critically disabled and unable to fulfill their responsibilities.
There is a change in the value and/or kind of property you own. Examples of this could be receiving an inheritance of some kind or right-sizing as retirement age approaches).
You move to another state or country, or you acquire significant property in another state or country. (A common example of this is buying a second home, like a condo in Mexico or lake house in Minnesota).
Any of these changes require careful (re)analysis of your estate plan.
If you have experienced any major life changes (including one not listed here), don't hesitate to reach out to me at any time. If you're not quite at this stage yet and first need the important key documents that comprise an estate plan, get started with my free, no-obligation Estate Plan Questionnaire.
/
by admin
https://www.gordonfischerlawfirm.com/wp-content/uploads/2016/03/update-estate-plan-blank-page.jpg
2475
3620
admin
https://www.gordonfischerlawfirm.com/wp-content/uploads/2017/05/GFLF-logo-300x141.png
admin
2020-01-09 12:19:05
2020-01-09 23:41:37
Update Your Estate Plan: How, When, & Why