Imagine I'm working with a great new client named Daphne. She wants to found a nonprofit organization to assist at-risk youth in her local community and across Iowa. This is a hypothetical memo I would send to Daphne outlining the steps of what it takes to form a nonprofit in the state of Iowa. (Note, if you're looking to form a 501(c)(3) it's best work with a qualified attorney for advice and counsel specific to your situation and goals.)
To:                  Daphne Downright – SENT VIA EMAIL
Subject:         How to Form a 501(c)(3) Nonprofit
Date:              April 13, 2019
Dear Daphne:
Good afternoon! I very much enjoyed our phone conversation of this morning, where we discussed your intent to begin a nonprofit to assist at-risk youth. Certainly this is an noble mission and I have no doubt that you could make a big impact. I also acknowledge you are very busy and don't have the time to allocate to dealing with all of the documentation. So, I'm here to take this stress off of your plate!
Let's recap some details regarding the process for founding a nonprofit organization. These steps will set your public charity up for the best possible success.
Main Steps to a 501(c)(3)
To recap what we talked over, forming a 501(c)(3) involves four steps:
drafting, editing, and filing articles of incorporation;
drafting and editing bylaws, with new board members then voting in favor of the bylaws in a duly authorized meeting;
applying for an Employer Identification Number (EIN); and
drafting, reviewing, and editing the IRS non-exempt status application, known as IRS Form 1023, as well as all the supporting materials IRS Form 1023 requires.
By far, the most difficult and time-consuming of the four steps is the IRS Form 1023. You should definitely review the form immediately, so you can gain a sense of the level of detail and involvement it requires.
How much does it cost?
While my regular hourly rate can go up to $300 per hour, I often have agreed with clients to perform all the legal work required to successfully begin a nonprofit for a flat fee of $4,800. I typically bill this over the span of five months, i.e., five easy payments of $980, due on, say, the first of each of the months.
Additionally, as you would expect, this matter will necessitate payment of filing fees to governmental agencies, such as the Iowa Secretary of State's Office and the IRS. (The Iowa Secretary of State has a $20 filing fee, and the IRS 1023 Form has a $850 or $400 filing fee depending on the amount of gross revenue expectations). Of course, clients are solely responsible for payment of all such governmental fees.
How long does this take?
It usually takes a few months to pull all the paperwork together, including and especially Form 1023. I've had, however, ambitious clients who wanted to do it much faster, and I was able to accommodate. The flat fee includes as many conferences with me as you reasonably need for us to complete steps 1-4, above.
Benefits of Nonprofit Formation
Daphne, the benefits of a 501(c)(3) are many and include:
Tax exemption/deduction
Organizations that qualify as public charities under Internal Revenue Code 501(c)(3) are eligible to be completely exempt from payment of corporate income tax. Once exempt from this tax, the nonprofit will usually be exempt from similar state and local taxes.
Even better: if an organization has obtained 501(c)(3) tax exempt status, an individual's or company's charitable contributions to this entity are tax-deductible.
Eligibility for public and private grants
Nonprofit organizations can solicit charitable donations from the public. Many foundations and government agencies limit their grants to public charities.
Being able to offer donors income tax charitable deductions for donations, as well as eligibility for public and private grants, are probably the two major reasons folks want to obtain 501(c)(3) status.
Formal structure
A nonprofit organization exists as a legal entity and separate from its founder(s). Incorporation puts the nonprofit's mission and structure above the personal interests of individuals associated with it.
Limited liability
Under the law, creditors and courts are limited to the assets of the nonprofit organization. The founders, directors, members, and employees are not personally liable for the nonprofit's debts. There are exceptions. A person cannot use the corporation to shield illegal or irresponsible acts on his/her part. Also, directors have a fiduciary responsibility; if they do not perform their jobs in the nonprofit's best interests, and the nonprofit is harmed, they can be held liable.
Focus your giving
With charitable giving flowing through a central nonprofit organization, and not through, say, a for-profit business, it's easier to focus the giving on a singular mission. A for-profit business may be easily pulled away from a charitable mission by the pet causes of lots of different customers, clients, vendors, and employees. A nonprofit should be much less susceptible to such pressure.
Responsibilities of Forming & Managing a  Nonprofit
Of course, there are serious responsibilities that come along with creating and running a nonprofit. These can't be overstated, and include:
Cost
Creating a nonprofit organization takes time, effort, and money. Plus, keeping a nonprofit on track, compliant, and successful also requires great care.
Paperwork
A nonprofit is required to keep detailed records and submit annual filings to the state and IRS by stated deadlines to keep its active and exempt status. 
Shared control
Although one who creates a nonprofit may want to shape his/her creation, personal control is limited. A nonprofit organization is subject to laws and regulations, including its own articles of incorporation and bylaws. A nonprofit is required to have a Board of Directors, who in turn determine policies. 
Scrutiny by the public
A nonprofit is dedicated to the public interest, therefore its finances are open to public inspection. The public may obtain copies of a nonprofit organization's state and federal filings to learn about salaries and other expenditures. Nonprofits must be transparent in nearly all their actions and dealings.
Continue the discussion
I hope this information is helpful to you as you begin this journey. It won't always be easy (although I will attempt to make it as simple as possible for you!), but it will be worthwhile.
I would enjoy the opportunity to be of service to you. Thank you for your time and attention. If you have any questions or concerns, please contact me. As I told you this morning, I offer anyone/everyone a free one-hour consultation. Simply reach out to me anytime via my cell, 515-371-6077, or my email, gordon@gordonfischerlawfirm.com.
Warmest regards,
Gordon Fischer
Gordon Fischer Law Firm, P.C.
/
by admin
https://www.gordonfischerlawfirm.com/wp-content/uploads/2018/01/rawpixel-com-423665.jpg
2418
3804
admin
https://www.gordonfischerlawfirm.com/wp-content/uploads/2017/05/GFLF-logo-300x141.png
admin
2019-04-13 05:45:06
2019-04-13 14:29:38
How to Form a 501(c)(3) Organization

For decades, employers enjoyed very wide latitude in disciplining and firing employees for attendance problems, even if the absenteeism was the result of illness or injury. That latitude has been significantly altered since the passage of the Americans with Disabilities Act (ADA) in 1990. Let's explore how some of the policy implications of the civil rights law play out in the workplace. Don't forget the ADA applies to nonprofit employers too, and non-compliance is not an option!
ADA Coverage
The ADA protects only "qualified individuals with a disability." Disabilities as defined under the ADA can mean either physical or mental impairment that substantially limit one or more major life activities. It can also mean an individual who has a record of such an impairment or is regarded as having such an impairment.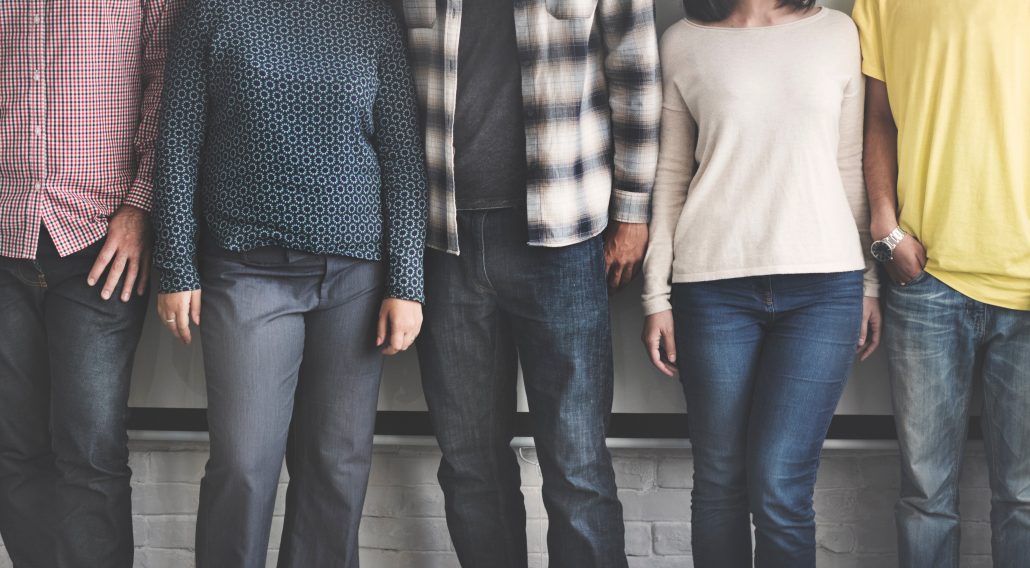 A qualified individual must be able to perform essential functions of the job, with or without reasonable accommodation. What's a reasonable accommodation? It may include the following (but is certainly not limited to):
Making existing employee facilities readily accessible for use by persons with disabilities
Modifications to work schedule
Job restructuring
Appropriate reassignment to a vacant position
Acquiring/modifying equipment or devices
Adjusting/modifying examinations, training materials, or policies
Providing qualified readers or interpreters
Tension Between ADA and Absenteeism
It can be difficult when an employee is absent for a health reason, and co-workers must pick up the slack, or the work simply goes unfinished. But, the employer risks violating the ADA if the company terminates or disciplines such an employee without first considering whether the employee is a "qualified individual with a disability." If the answer is yes, the employee does fall under the ADA umbrella, then the employer must consider whether they can reasonably accommodate the employee. An employer is required to make a reasonable accommodation to the known disability of a qualified employee, if it would not impose an "undue hardship" on the employer's operation. Yet another term that sounds ambiguous at its face, undue hardship is defined as an action requiring significant expense or difficulty with regard to things like the structure of its operation, employer's size, financial resources, and nature of the industry.
Employers are NOT required to make an accommodation if it would mean lowering quality or production standards. (They're also not required to provide personal items for use, like hearing aids.)
Of course, not all persons with a disability will need the same kinds of accommodation. Some examples relating to absenteeism include:
Abe was diagnosed with cancer and will be absent as he undergoes chemotherapy.
Betty has a chronic medical impairment in the form of diabetes and will need to attend related medical appointments in regular intervals.
Charlie deals with major depressive disorder, and a recent exacerbation of symptoms means he'll need time to recuperate.
Diana will also need time to recover from surgery for her chronic back condition.
Practice Pointers
To control attendance problems without violating the ADA, you should:
Evaluate each situation (that is, whether the employee is qualified, disabled, or whether you can provide a reasonable accommodation) on a case-by-case basis while acting as consistently as possible with past practice and in accordance with your attendance policy;
Have a written attendance policy that emphasizes the necessity of good attendance, but also provides you with flexibility that you might need to accommodate a qualified individual with a disability;
Maintain accurate records of all absences, including a separate and confidential file for any medical certifications or medical information relating to an employee's absences;
Be aware of the interplay between business/nonprofit policies and state and federal laws; and
Call your attorney when you have questions about your duties under the ADA. The saying, "An ounce of prevention is worth a pound of cure," is smart to keep in mind!
Smart Employers Seek Advice
Again, nonprofit employers, remember the ADA applies to you too! The ADA can be a complex law, and it can get even trickier when trying to accommodate appropriately for absenteeism, while balancing business/nonprofit operations. Know you don't have to navigate it alone. Questions? In need of counsel? Don't hesitate to contact me.
/
by admin
https://www.gordonfischerlawfirm.com/wp-content/uploads/2018/01/rawpixel-com-284730.jpg
4000
6000
admin
https://www.gordonfischerlawfirm.com/wp-content/uploads/2017/05/GFLF-logo-300x141.png
admin
2019-04-12 14:33:44
2019-04-13 00:45:00
Expert Employers: Absenteeism & the Americans with Disabilities Act (ADA)

Pets are a huge part of many families. They are there to snuggle you, greet you every day when you come home, and share so many of life's best memories with you.
For most people, planning what happens to your loved ones, including pets, is a big contributor to sound peace of mind. In the past, probate and trust laws did not allow pet owners to provide for the care of their pets after death, however, in 1990, the National Conference of Commissioners on Uniform State Laws enacted the first pet trust statute in the Uniform Probate Code. Fortunately, the State of Iowa is one of the majority of states that have adopted a law on animal trusts, most often referred to as "pet trusts." It reads as follows:
633A.2105 Honorary trusts — trusts for pets.
A trust for a lawful noncharitable purpose for which there is no definite or definitely ascertainable beneficiary is valid but may be performed by the trustee for only twenty-one years, whether or not the terms of the trust contemplate a longer duration.
A trust for the care of an animal living at the settlor's death is valid. The trust terminates when no living animal is covered by its terms.
A portion of the property of a trust authorized by this section shall not be converted to any use other than its intended use unless the terms of the trust so provide or the court determines that the value of the trust property substantially exceeds the amount required.
The intended use of a trust authorized by this section may be enforced by a person designated for that purpose in the terms of the trust or, if none, by a person appointed by the court
Pet trusts include the following elements:
Selecting a caregiver to attend to the daily needs of your pet.
It is recommended to name a second caregiver, in case the first can't adequately care for the pet or decides not to do so.
You can include instructions for day-to-day needs as well as overall healthcare. You can be as general or as specific as you'd like.
You can set aside monetary distributions, on the condition that it is used for your pet's needs.
The monetary distributions may include a reward/stipend for fulfilling the caregiver role.
Let's talk about your furry friends and how we can ensure they are provided for in case something happens to you. Give me a call at 515-371-6077 or shoot me an email at gordon@gordonfischerlawfirm.com.
/
by admin
https://www.gordonfischerlawfirm.com/wp-content/uploads/2017/08/paul-273394-e1502378364627.jpg
2226
5417
admin
https://www.gordonfischerlawfirm.com/wp-content/uploads/2017/05/GFLF-logo-300x141.png
admin
2019-04-11 09:30:22
2019-04-12 12:59:17
If You Die What Happens to your Cats?