A nonprofit is obligated, just like any other employer, to conduct an investigation when nonprofit management knows or has reason to know, that an employee is being subjected to discrimination, harassment, or other unlawful conduct in the workplace. That is true even if the complainant never submits a formal written complaint and no witnesses provide written statements. For today, let's focus on sexual harassment and what steps nonprofits should take to make certain that allegations are handled seriously and followed-up on thoroughly.
What is Sexual Harassment?
The Equal Employment Opportunity Commission (EEOC) defines sexual harassment to include unwelcome sexual advances, requests for sexual favors, and other verbal or physical harassment of a sexual nature. It also can include offensive remarks about a person's gender. Both the victim and the harasser can be either a woman or a man, and the victim and harasser can be the same sex. The harasser can be the victim's supervisor, a manager in another area, a co-worker, or even someone who is not an employee, such as a board member, volunteer, donor, or vendor.
Sexual harassment is considered illegal when it is so frequent or severe that it creates a hostile work environment and/or adversely affects the victim's job, such as being fired or demoted. Iowa courts and administrative agencies ask, "would a reasonable person find the conduct offensive?"
What Should a Nonprofit Organization Do When They Receive a Complaint?
A. A thorough and complete investigation
All sexual harassment allegations should, indeed must be investigated. If an organization refuses to investigate, it can obviously be later accused of not taking complaints seriously. A superficial investigation could also send the message to employees that the organization doesn't care, or is more concerned about protecting a person in power.
B. Contact your insurer
The nonprofit should contact, just as soon as possible, their insurance carrier (all nonprofits at a minimum should carry directors' and officers' liability insurance), to provide the insurer "notice of a potential claim." If the nonprofit does not provide the insurance company with notice, the insurance company won't have the opportunity to mitigate or address a potential claim. As a result, the insurance company may well have grounds to refuse to cover any resulting liability. Keep in mind too the insurance carrier will usually have an incentive to assist the nonprofit in avoiding legal liability and may offer resources and expertise, potentially even advice of legal counsel.
C. The investigation
The first step to beginning the investigation is to make a plan and determine the scope of the investigation. Questions to ask and answer: Who will investigate? What evidence needs to be collected? What are the main questions the investigator wants to ask? Who will be interviewed? To protect the integrity of the investigation and the credibility of the process, an organization may
want to bring in an outside, independent investigator.
D. Stay neutral
It is very important to stay neutral throughout the process and focus on the alleged conduct, remembering that harassment is subjective. I cannot emphasize enough that the organization should conduct a thorough investigation. Basic steps include preparing interview questions in advance; gathering evidence that might support or negate the complaint like text messages, voicemails, emails, photos, timecards, business expense reports, and social media posts; check past performance evaluations and prior complaints about the accuser and the accused; document every step; and encourage confidentiality, although never make confidentiality mandatory nor "absolutely guarantee" confidentiality.
E. Decision in written report
After an investigation is conducted, the organization will need to weigh the evidence and make a decision. Here the appropriate standard is what's known as "preponderance of the evidence." This is otherwise though of is it more likely than not that the incident occurred?
Then the organization should write a report. If the allegations by the accuser are supported, the employer should take immediate and appropriate corrective action. The EEOC recommends that the written report document the investigation process, findings, recommendation, and any disciplinary action imposed as well as any corrective or preventative action. After the nonprofit has submitted the report to the decision-maker and determined the appropriate action, it should follow up with the parties. The organization should tell the person who filed the complaint that appropriate action was taken, even if it can't share all the details for privacy reasons.
F. NO Retaliation
After an investigation is complete and action is taken, it is very important is to check back with the employee regularly to ensure that no further harassment or retaliation has occurred. It is essential to explain to the victim that the nonprofit will not retaliate, and indeed will protect the victim from retaliation. It is also essential for all involved to understand (especially the alleged harasser) that retaliation is a separate and equally serious violation of the nonprofit's policies, whether or not the underlying harassment did in fact occur.
G. No retaliation against third parties, such as witnesses
Prohibited retaliation can take place against anyone involved in the investigation, not just the accuser. It can take the form of leaving someone out of activities or decision-making that the person would normally participate in or be as direct as refusing to provide a requested accommodation or terminating employment. It can even be unintentional! A too-common example is moving an individual's office thinking that by moving the office the employer is "protecting" the alleged victim.
H. Retaliation is the most common mistake
Retaliation for filing a complaint of sexual harassment is the most common mistake employers make in connection with their response to a complaint of sexual harassment. Again, for emphasis: do not retaliate against any employee or independent contractor who participates in the investigation.
Keep Protection Top of Mind
Remember: protecting the harassed employee is exactly the same as protecting the nonprofit. In sexual harassment situations, the best way that the board and executive director can protect the nonprofit is to make sure they find out what's really going on, and if necessary, punish and remove harassers from the workforce. So, protecting employees is really protecting the nonprofit.
What questions or concerns do you have on this topic? What is your nonprofit doing currently in regards to potential situations such as this? Is it time to make a change or implement quality policies and procedures? Please do not hesitate to contact me via email (gordon@gordonfischerlawfirm.com) or on my cell phone (515-371-6077).
/
by Gordon Fischer
https://www.gordonfischerlawfirm.com/wp-content/uploads/2019/08/Screen-Shot-2019-08-19-at-11.09.08-PM.png
697
1047
Gordon Fischer
https://www.gordonfischerlawfirm.com/wp-content/uploads/2017/05/GFLF-logo-300x141.png
Gordon Fischer
2021-06-11 09:00:03
2021-06-09 09:14:56
Sexual Harassment Allegations: What Nonprofits Need to Do

A will may provide for disposition of the testator's assets at the time the will is executed, but of course it may be many years—many decades, even—between the will's execution and the testator's death. What if between the execution of the will and the testator's death, there are changes in circumstances (such as the death of beneficiary) which make it impossible for the executor to follow the dispositive provisions of the will? That's where estate planning gets complicated and can open the door to litigation.
Changed Circumstances = Default
Of course, we would first look to the language of the will. But, what if the will fails to address the changed circumstances? In such cases, Iowa law provides default rules. Obviously, it is much preferable for the estate planner to raise the possibility of changed circumstances with the testator during the drafting process, and address them accordingly with clear language in the will. (Yet, another reason to use a lawyer to draw up your estate plan.) And, yes, you should keep your will (and overall estate plan) updated.
Death of a Beneficiary
If Grace provides in her will, "I give Lawrence $10,000," and Lawrence dies before Grace, the will can't be followed exactly as written. Of course, this situation can and should be avoided by careful drafting – the estate planner asking what the testator wants if a beneficiary should predecease the testator. If, continuing this example, Grace wants the bequest to pass to Lawrence's estate or Lawrence's children if Lawrence predeceases her, Grace should so specify in her will. If instead Grace wants the bequest to go to other beneficiaries, the will should spell that out, too.
The Doctrine of Lapse
Let's take our example and apply the doctrine of lapse. Under the common law, a bequest would fail, or lapse, if the beneficiary predeceased the testator. The bequest would simply fall back to the estate.
Iowa's Anti-Lapse Statute   

Iowa is among the majority of states which have adopted anti-lapse statutes. Iowa Code Section 633.273 provides that if a beneficiary (actually, the statute uses the legal term devisee) dies before the testator, leaving children who survive the testator, the devisee's children inherit the property devised, unless the terms of the decedent's will is clear and explicit to the contrary.
Real Life Case
Clyde Guthrie executed a will in 2002 and died in 2006. His wife predeceased him, and so did two of his five children. Both of the predeceased children died before Guthrie executed his will. That turned out to be a key fact. Guthrie's will left his entire estate equally to his five children except "in the event any of my children should predecease me leaving issue who survive me, then the share of such predeceased child shall go in equal shares to his or her issue who survive me . . ." His three surviving children claimed that the will language meant to include only them—the decedent's children that survived him, and not the grandchildren of one of their deceased siblings. That predeceased sibling only had one child, and that child also predeceased the decedent, but left two surviving children–great-grandchildren of the decedent. (The other predeceased child died without having had children).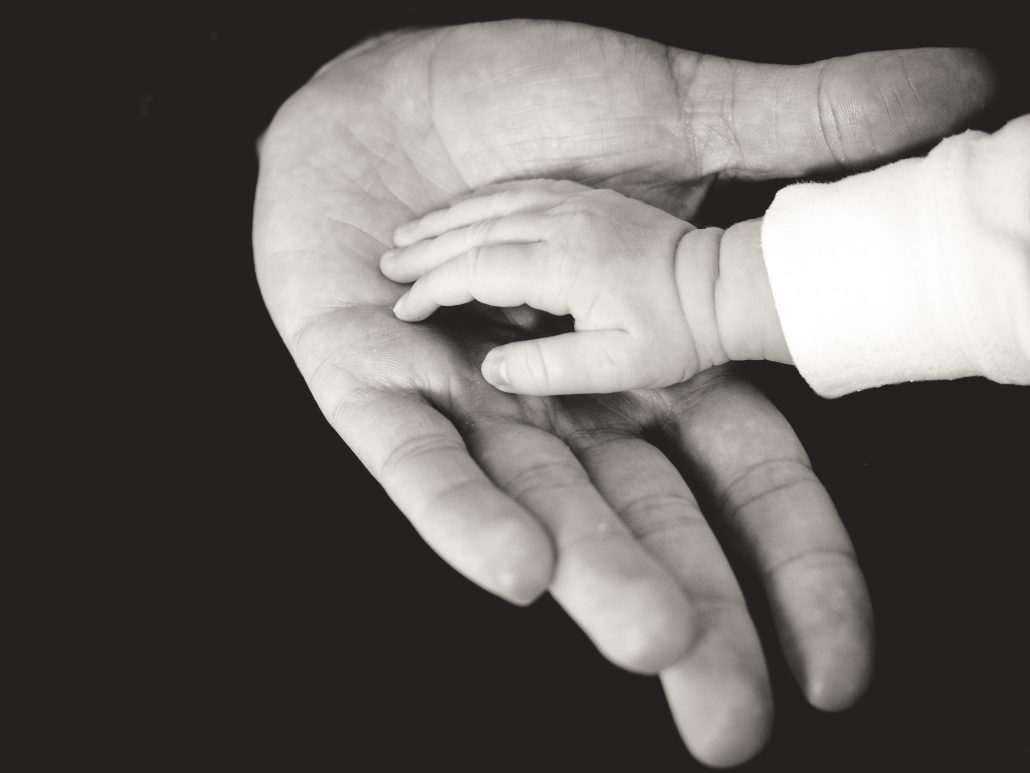 Application of Facts to Iowa Code Section 633.273
On first glance Guthrie's will appeared to be clear. Again, his will stated that if children predeceased him, "the share of such predeceased child shall go in equal shares to his or her issue who survive me." However, the Iowa anti-lapse statute defines "devisee" as a person who dies after execution of the decedent's will unless the will clearly specifies otherwise. Here the pre-deceased child that left surviving issue died long before the decedent executed his will. So, the anti-lapse statute didn't apply, and the great-grandchildren were not beneficiaries of their great-grandfather's estate.
Guthrie of course knew that two of his children had already died. The language of the Guthrie's will, the Iowa Court of Appeals reasoned, could only possibly refer to the possibility of any or all of the three remaining children dying before he did – and the decedent's will did not clearly state that issue of an already pre-deceased child should be included. (Review the case: Estate of Guthrie v. Busch, No. 8-093/07-1427 (Iowa Ct. App. May 14, 2008).
Back to the Basics: Let's Review
With that example in mind, let's review again the basics of the doctrine of lapse. Under the common law, if a beneficiary dies before the testator, the bequest lapses, i.e., goes back to the estate.
Iowa changed this rule by adopting an anti-lapse statute. Under current Iowa law, if the beneficiary dies before the testator, but leaves children who survive the testator, the beneficiary's children inherit the property devised, unless the terms of the decedent's will are clear and explicit to the contrary.
Of course, the problem of lapse/anti-lapse can be avoided through careful drafting by a trained professional, as well as annual reviews to see if your estate plan needs updating.
---
Have questions about your own estate plan that may be in need of revisions after learning about lapse? Contact me and we can talk about what changes would be wise for you to incorporate into your estate plan.
/
by Gordon Fischer
https://www.gordonfischerlawfirm.com/wp-content/uploads/2017/08/joe-perales-117891.jpg
3904
5928
Gordon Fischer
https://www.gordonfischerlawfirm.com/wp-content/uploads/2017/05/GFLF-logo-300x141.png
Gordon Fischer
2021-06-10 09:00:39
2021-06-08 13:09:28
Legal Word of the Day: Lapse (and Anti-Lapse)

I've previously written about the six "must have" documents of everyone's estate plan. These documents include some key people that are essential. But, the terms for some of these roles can be confusing. Let's review the main ones today.
Who/What is a Beneficiary?
Let's talk first about beneficiaries. This is a basic term you've probably heard before or seen while filling out documents. Your beneficiary is the person to whom you leave your belongings, assets, money, land, etc. Of course you can leave your stuff to more than one person, in which case there would be multiple beneficiaries. With multiple beneficiaries, you'll have to clearly designate who gets what. This can be done in a number of ways; for example, percentages of total value of the estate, or it can be done with specifics.
An example of percentages:  "I want Beth to inherit 20% of my estate."
An example of a specific bequest:  "I want my son John to inherit the country house and I want my daughter Suzie Q to inherit the lake house."
You don't have to be related to your beneficiaries, and you're under no obligation to leave anything to family members whom you wish not to receive your assets (no matter how hard that may be or how guilty you might feel). You could elect to leave part or your entire estate to charities. It truly is your choice as to who should benefit under your estate plan.
There's a lot more to say about beneficiaries, but for now, just remember to make sure all documents are up-to-date. Keeping your estate plan up-to-date ensures you avoid nightmares like your ex-husband from years ago cashing in on your retirement funds.
How about an Executor?
Let's talk about the executor of the will. An executor is the person who is in charge of your estate plan. They make sure the will is carried out as it is written. It's not an awful job, but it is an awful lot of responsibility. Most folks, having never had to deal with the execution of a will, might not know how arduous it can actually be. Additionally, your executor might be close to you and grieving your passing while trying to make sure everything is taken care of properly. It can be stressful, to say the least.
When picking an executor, you want to make sure it's someone you trust. Obvious, right? But, it's so much more than that. We all have people in our lives we love and trust on a personal level, but we know they're not responsible with things like finances and details. Those people would not a good executor choice, generally speaking. Look for someone in your life who is detail-oriented and can handle the part-time job of dispensing an estate.
If there's no such person in your life, or even if there is and you simply don't want to burden them with the task, there's another great option: corporate executors or trustees–which can be found at a bank or a credit union. The corporate executor offers the bonus of being completely neutral in all things, which can be helpful if you have sticky family dynamics that might make life difficult for the executor. The corporate executor does come at a cost, which is usually based on the size of the estate. I tend to think you get what you pay for, and this could be an excellent option to consider.
If you do go with an executor you know personally, you'll want to sit down and talk with them about it. You want them to know that you've assigned them the task and why you chose them specifically. And, if you're choosing one child out of many, you'll want everyone to be on the same page so there's no unexpected turbulence after you're gone.
How about Legal Guardians?
Legal guardians are the folks who will take care of your minor children should something happen to you before they reach the age of 18. Like your executor, this job requires a lot of trust in the person you choose.
Clearly, this is not a job that ends after the estate is closed. Who you decide to choose should be a matter of closeness of relationship (as in bond, not necessarily family ties), mutual values, and ability to handle the responsibility. Have an in-depth conversation with the person or people you choose. You want to confirm that you're comfortable with their parenting style, make sure they feel they're up to the job, and let them know why you chose them.
Important Trait in Common: Trust
What's the key theme in all of these roles from beneficiaries to executors to legal guardians? Trust. The level of trust you have in the people who are involved in and benefit from your estate plan should be strong to be successful. If you ever have any questions about selecting the key players in your estate plan, don't hesitate to reach out.
Your Estate Plan Should be Unique to You
There it is in a nutshell. Those are the basics of the key people in your estate plan.
Whether your estate plan is simple or complicated, it does require some thought and time, but it's worth the investment. A proper estate plan can save you and your estate costs, taxes, and fees; help your family and friends; and provide you peace of mind.
Perhaps most importantly, through proper estate planning, you can help your favorite charities in ways large and small.
No Day Like Today
Why not start right now with my Estate Planning Questionnaire? It's provided to you free, without any obligation.
Do you have an estate plan? Why or why not? I'd love to hear from you. You can reach me any time at gordon@gordonfischerlawfirm.com or by phone at 515-371-6077.
/
by Gordon Fischer
https://www.gordonfischerlawfirm.com/wp-content/uploads/2017/04/Gordon-Fischer-Law-Firm17.jpg
1333
2000
Gordon Fischer
https://www.gordonfischerlawfirm.com/wp-content/uploads/2017/05/GFLF-logo-300x141.png
Gordon Fischer
2021-06-09 09:00:34
2021-06-08 13:11:40
Beneficiaries, Executors, and Guardians, Oh My!