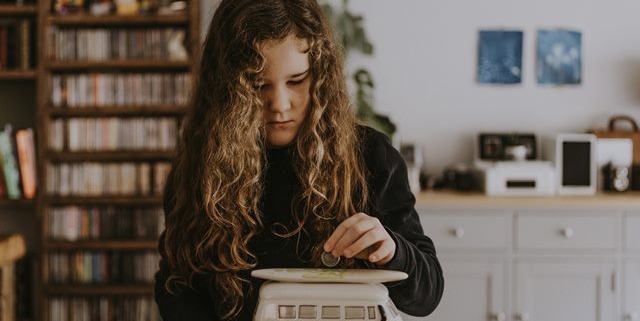 What IS a Financial power of attorney, anyway?
You've probably heard you need to have a financial power of attorney in place, but the whole thing seems a little ambiguous . . . what does this important legal document (which is a necessary part of a complete estate plan) actually mean? Let's cover the basics.
SIX "MUST HAVE" DOCUMENTS OF YOUR ESTATE PLAN
As discussed in this previous blog post overview , there are six documents that should be part of most everyone's estate plan:
Disposition of personal property
In a follow-up blog post, we considered the basics of a will. 
And, in my latest blog post, we discussed the power of attorney for health care. 
Let's move on, now, to the financial power of attorney.
WHAT IS A FINANCIAL POWER OF ATTORNEY?
A financial power of attorney ("POA") is a legal document that designates someone (an "agent," sometimes also called an "attorney-in-fact") to handle your financial decisions on your behalf, if you are unable to do so while living, due to illness, injury, and/or lack of mental capacity.
IMMEDIATE VERSUS SPRINGING
There are two main types of financial power of attorney I offer my clients.
Immediate power—effective from the moment you sign it, without any medical certification; while immediate, you do not lose control of your affairs. (This is typically what I recommend.)
Springing power—becomes effective only upon medical certification that you are unable to carry on your legal and financial affairs.
WHAT HAPPENS IF I DON'T HAVE A FINANCIAL POA?
If you don't have a financial POA, and you were to become incapacitated, any financial decisions would need to be made by a court-appointed conservator. Under a court's direction, the conservator would handle your financial matters. To have a conservator appointed by a court is a quite expensive and time-consuming process, especially compared with the relative simplicity of executing a financial POA. Also, court proceedings generally being public, having a court consider whether or not you are "competent" to handle your own financial matters, is potentially embarrassing. Futher, you'd much rather leave your important financial decisions to a person you love and trust, over someone a court appoints (a court may not pick who you'd want).
AFTER I DIE, CAN MY AGENT CONTINUE TO OPERATE UNDER MY FINANCIAL POA?
A common misperception is that your agent will be able to use this power after your death. Not true! Upon death, your financial POA terminates and your will and/or trust kick in to guide decision making in your absence.
Put another way, at your death, your agent's powers are automatically revoked. The representative appointed through the probate process will carry out your estate plan.
WHO SHOULD I CHOOSE TO SERVE AS AN AGENT UNDER MY FINANCIAL POA?
The agent you name will be managing your finances, so it is critically important to choose someone trustworthy; someone who will not abuse or exploit this power; someone who will listen to your wishes, goals, and objectives, as included in the document or otherwise communicated; and someone who will always look out for your best interests.
If there's no person in your life you believe trustworthy or capable enough to be your executor, or you don't want to burden with the role, you have another option: appointing a corporate executor or trustee. You can find corporate executors and trustees at banks and private investment firms. They usually charge a fee based on the size of the estate, but corporate executors and trustees have the advantages of experience, a dedicated staff, and impartiality. The latter quality is particularly important if there are complicated family dynamics, such as blended families or bad blood.
You also have the option of designating a successor agent who can take over if the original agent is unable or unwilling to serve. This is highly recommended.
WHO SHOULD RECEIVE A COPY OF MY FINANCIAL POA?
I recommend that the person named as agent and any person named as a successor agent should receive a copy of your financial POA. You may also wish to share a copy with your financial institution(s), such as your bank/credit union, as well as with your financial advisor and/or accountant.
CAN I REVOKE MY FINANCIAL POA?
Yes, you may revoke the financial POA at any time. You can also amend the financial POA (change it, revise it, etc.) at any time.
ARE THERE OTHER ESTATE PLANNING DOCUMENTS I NEED?
Yes, definitely! There are six "must have" estate planning documents. The financial power of attorney is one of these documents that create a basic, overall estate plan.
WHO NEEDS A FINANCIAL POA?
I'm a staunch believer that every adult Iowan needs an estate plan—including young professionals, newlyweds, the non-wealthy, and especially people with minor children—and, therefore a financial POA. A financial POA can even be incredibly important (but often overlooked) for college students.
Do you have a financial POA? How about a full estate plan in place? Why or why not? I'd love to hear from you. Email me at gordon@gordonfischerlawfirm.com or call (515-371-6077).
*OK, not everything. But many things, let's say, an excellent start.
https://www.gordonfischerlawfirm.com/wp-content/uploads/2021/06/Everything-You-Need-to-Know-About-Estate-Planning-Day-4.jpg
480
640
Gordon Fischer
https://www.gordonfischerlawfirm.com/wp-content/uploads/2017/05/GFLF-logo-300x141.png
Gordon Fischer
2021-06-04 09:00:45
2022-01-10 14:35:49
Why Every Iowan Should Have Financial Power of Attorney (Everything* You Need to Know About Estate Planning: Day 4)