There's that pragmatic, and slightly depressing saying that the only sure things in life are death and taxes. But what about taxes on death? Just like you can't escape taxes in life, they government can tax your estate at death. Indeed, it's often referred to as the "death tax."  And, just like taxpayers file both federal and state income taxes, there are both federal and state estate taxes.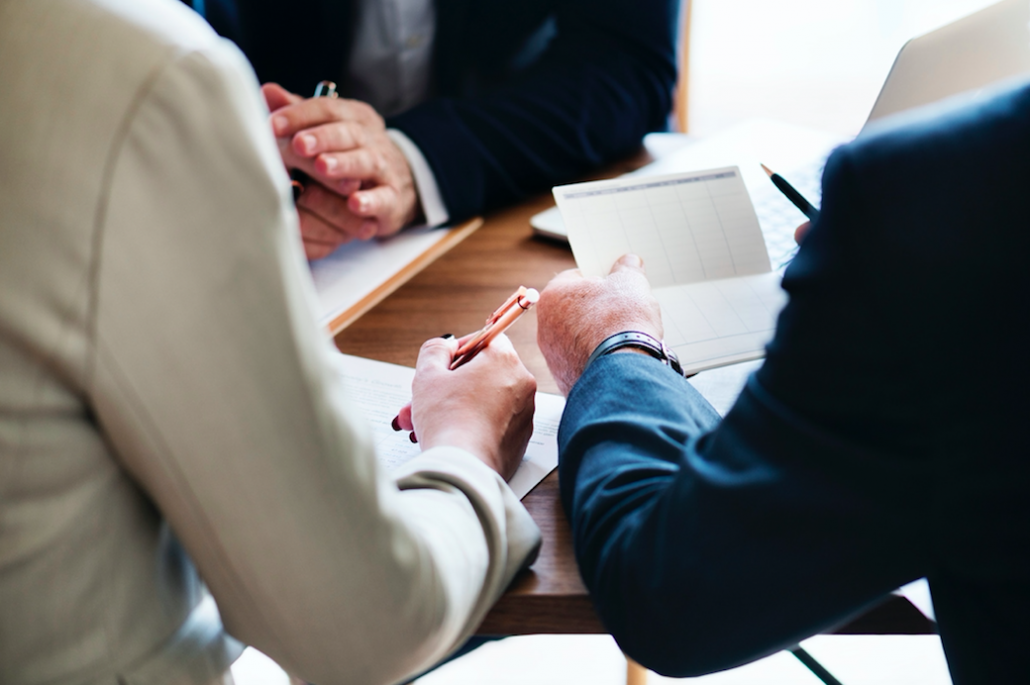 What is an Estate Tax?
When a U.S. resident dies, an estate tax may be levied against the gross estate, which includes the fair market value (FMV) of all owned property, as well as any assets the deceased had interest in (e.g. assets like life insurance). Think of it like the gross income figure you calculate for income tax returns.
Federal Estate Tax
Let's start with federal estate taxes. Because this is a federal tax, this applies regardless of what state you die in.
Not too long ago, I reviewed the Tax Cuts and Jobs Act's (TCJA) impact on estate planning. (Why? Because smart estate planning accounts for taxes and employs strategies that minimize said taxes.) One of the most significant changes from the "new tax law" was with the estate tax exemption. This is the figure subtracted from an estate's gross value in order to calculate federal taxes.
For tax years 2018 through 2025, the exemption from estate, gift, and generation-skipping taxes was raised from $5.49 million per individual to an approximated $11.2 million. (Why do I say approximated? Because the exemption base is indexed, so the base for the 2017 tax year was $5 million; for the 2018 tax year, the base is now $10 million and indexed for inflation.) In plain terms, this means each individual should be able to pass over $11 million to their heirs before any estate, gift, and generation-skipping taxes apply.
If you're married, this means your estate exemption now equals $22.4 million. (Or, you could think of it like each couple now has an additional $11.2 million in assets available to gift or make a testamentary transfer with thoughtful estate planning.)
The bottom line: if your estate is worth less than the federal exemption rates, it will be free from the estate taxes after you die. If you have an estate valued at more than the exemption threshold (and smart estate planning strategies are not appropriately implemented to shield assets from being counted in your estate's gross value), your taxable estate will met with a tax rate of up to 40 percent.
State Estate Taxes
The caveat (and good news for residents of the majority of states) is that not all states have a state estate tax…including Iowa! Currently, 12 states and D.C. also impose an estate tax on residents. It's important to note that the exemption rates for these state estate taxes are much lower than the federal exemption rate. For instance, our neighbors to the east in Illinois have an exemption rate of $4 million and a graduated marginal tax rate of of o.8 to 16 percent.
Here's an incredibly helpful map from Tax Foundation that illustrates this.
Is there any reason an Iowan would need to account for state estate taxes in their estate planning? Only if they own real estate in another state. Let's consider a hypothetical example to explain this better.
Alice with her Minnesota Lake House
Alice is an Iowa resident. She died in March 2018 owning a vacation home on her favorite lake in Minnesota. Alice's gross estate totals $2.8 million. What estate taxes will Alice's estate be responsible for?
Iowa's Inheritance Tax
While Iowans largely escape the state estate tax, there is a state inheritance tax. The inheritance tax is different than the estate tax (although they they are often incorrectly used interchangeably). The estate tax is based purely on gross value and regardless of who inherits what; the inheritance tax is only charged against the share of inheritance of certain estate beneficiaries.
There's a lot to note about Iowa's inheritance tax, so I'll do a deep dive into that here on the GoFisch blog later this week!
Questions about how taxes (and other fees) may affect your estate plan? Need to revise your current plan after changes to the tax code? Don't hesitate to contact me via email at gordon@gordonfischerlawfirm.com or by phone (515-371-6077).
https://www.gordonfischerlawfirm.com/wp-content/uploads/2018/08/Screen-Shot-2018-08-14-at-12.09.28-AM.png
692
1055
Gordon Fischer
https://www.gordonfischerlawfirm.com/wp-content/uploads/2017/05/GFLF-logo-300x141.png
Gordon Fischer
2018-08-13 11:12:09
2020-05-18 11:28:51
Tax Talk: If You Die in Iowa is There a State Estate Tax?