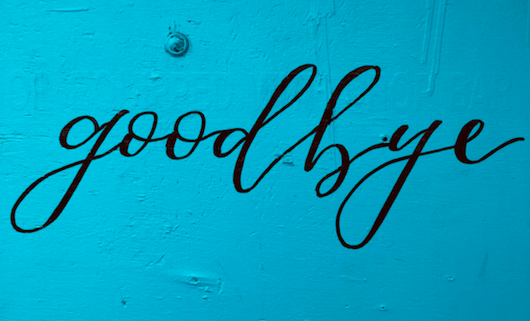 It's the saddest day of the year. You all know what I am talking about: the last day of National Estate Planning Awareness Week.
Here in Iowa, the weather this weekend was bright and shiny in that perfect fall day kind of way. Almost as if the universe itself was celebrating NEPAW 2019.
All good things come to an end, we sure had fun, didn't we? We took a deep dive into the history of estate planning itself. Estate planning, in some form or another, has been an important aspect of societies in the world for hundreds and hundreds of years. In almost every society folks wanted to pass along their assets to the people they care about and want to provide for.
We were reminded of the importance of powers of attorney. In particular, everyone should have a power of attorney for health care, a legal instrument that allows you to select the person that you want to make health care decisions for you, if and when you become unable to make such decisions for yourself.
We delved into a hypothetical situation that is fairly improbable (but it can and does happen) regarding the death of a buyer or seller during sales of real estate.
The ultimate estate planning checklist makes it easy to visualize your completion rate of the important documents and estate plan-related tasks. It's an easy-to-read, handy dandy cheat sheet of items to accomplish to get you from zero to hero in the estate planning world.
While we'll have to wait a whole year until the next National Estate Planning Awareness Week, let's always choose to be aware of the importance of estate planning regardless of the day. With a quality estate plan crafted by an experienced lawyer, every single day of our lives can be like a day of National Estate Planning Awareness Week!
Here are three things you can do to keep the spirit of National Estate Planning Awareness Week alive regardless of the date on the calendar:
If you don't yet have an estate plan, get one. NOW. Filling out my Estate Plan Questionnaire is a great and easy way to start the process.
Talk to your family, friends, colleagues, and others, about your own estate planning experiences. If it was easier and less expensive than you thought it might be, share that info. If having six basic documents, brought you great peace of mind, tell them so.
Subscribe to my free e-newsletter, GoFisch, delivered to your inbox every month. It's chock full of helpful information and may be the least boring legal newsletter ever.
I'd love to talk with you (even if you're not as disappointed to see National Estate Planning Awareness Week pass as I am). Contact me by phone or email at any time to discuss your estate planning situation and goals.
https://www.gordonfischerlawfirm.com/wp-content/uploads/2017/10/Screen-Shot-2018-10-21-at-11.07.51-PM.png
329
530
Gordon Fischer
https://www.gordonfischerlawfirm.com/wp-content/uploads/2017/05/GFLF-logo-300x141.png
Gordon Fischer
2019-10-27 16:21:55
2020-05-18 11:28:42
Farewell National Estate Planning Awareness Week 2019