We're taking a momentary break from learning the ins and outs of estate planning, how to form a successful, compliant nonprofit, and how to practice tax-wise charitable giving for an important message brought to you by democracy…go vote! The 2019 General Election will be held November 5, 2019. This is the first time Iowa's city and school elections are combined on the same day; in past years school elections were held in September. According to figures from the Iowa Secretary of State's Office, there are a total of 2,780 different races across the state. Furthermore, 5,445 candidates are running for 4,920 different seats. Plus there are 149 public measures being voted on.
Voting seems simple, but there can rules surrounding the voting process that can make things confusing, or at least uncertain. To help out I've compiled a list of useful information. Share it with your friends, family, and colleagues and encourage them to cast their ballot!
Do I have to register to vote?
Yes. Registering to vote is a legally required in Iowa. The requirements you have to meet to register are:
Must be at least 17 years old, and be 18 years old by election day (or be 18 by the city/school election or general election vote in a primary election)
Must be a U.S. Citizen
Must be a resident of Iowa
Cannot be a convicted felon (unless your voting rights have been restored)
Cannot be judged mentally incompetent by a court of law
Cannot claim the right to vote in any other place
What's the pre-registration deadline to register to vote?
The pre-registration deadline to register to vote was October 25. (For future reference, you can pre-register to vote online, by mail, or at your county auditor's office.
What if I didn't pre-register?
If you miss the pre-registration October deadline don't worry because you can register in person at your polling place on Election Day. To do this you go to your polling place and must provide proof of ID and current residence within the precinct. (The documentation can be either electronic or paper.)
Acceptable documents for proof of ID include:
Iowa non-driver ID card
Out-of-state driver's license or non-driver ID card
U.S. passport
U.S. military ID
ID card issued by an employer
Student ID issued by Iowa high school or college
Tribal ID
Acceptable documents for proof of residence include:
Residential lease
Utility bill (including a cell phone bill)
Bank statement
Paycheck
Government check or other government document
What if I want to register on Election Day but don't have the proper documentation? 
Even still, if you don't have sufficient documentation on hand, you may still register if another registered voter, who lives in the same precinct, attests to your identity and residence via Election Day Registration documents. You and the attester will be required to sign an oath swearing the statements are true. (Note well that a false attestation for either party constitutes registration fraud and is considered a class "D" felony and is punishable by a fine of up to $7,500 and up to 5 years in prison.)
I'm unsure if I'm registered to vote in Iowa. How do I check?
Speaking of polling place, where do I vote?
Find your polling place by entering your zip code here. (The polling place data on the Iowa Secretary of State page is for regularly scheduled Primary, General, School and City Elections. The data is provided by county auditors through the statewide voter registration database.)
Can I vote early or absentee?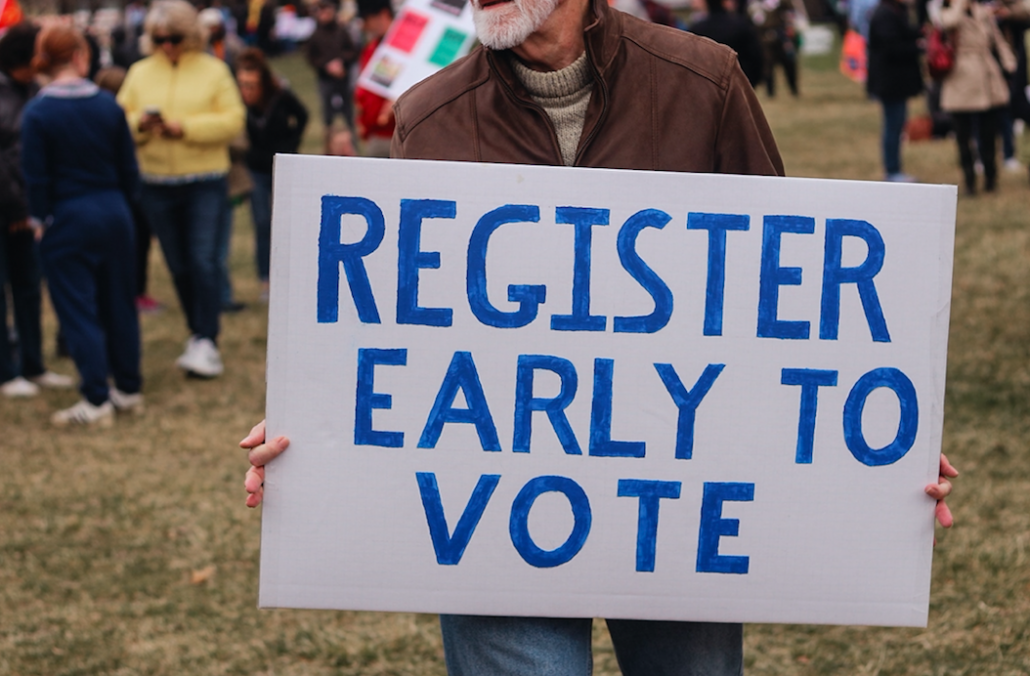 Definitely! There are three ways to vote by absentee ballot if you are registered to vote in Iowa.
Iowans living overseas can register to vote and request an absentee ballot in one step.
Questions? Any information you think other readers should know? Feel free to contact me! 
https://www.gordonfischerlawfirm.com/wp-content/uploads/2018/10/Screen-Shot-2018-10-14-at-12.37.23-AM.png
697
1051
Gordon Fischer
https://www.gordonfischerlawfirm.com/wp-content/uploads/2017/05/GFLF-logo-300x141.png
Gordon Fischer
2019-11-03 20:51:33
2020-05-18 11:28:42
GFLF Wants YOU to Go Vote in Iowa!