Bust out those library cards or fire up the e-reader, we have your latest and greatest GoFisch Book Club read for November! We hope you enjoyed the October pick, but now we're shifting gears to a fictional tale with some salient real-world estate planning tie-ins…plus it's a National Book Award Finalist, so you know it's good! Waiting for Eden, by Elliot Ackerman, features a wife who is perpetually present at the bedside of Eden, her husband, when he comes to after being in a coma for years. Eden was badly injured while serving in the marines in the Middle East. When he becomes conscious after his coma, the bulk of his body is marked with the aftermath of burns, and he's unable to talk, hear, or see. He's never met his daughter and  Mary, the wife, has to grapple with the decision to extend Eden's semblance of a life further or turn off the life support that keeps him immobilized. As the story unfolds, truth about the marriage come to life and we're forced to face the question of what makes a life a life? What makes it worth living?
The primary themes are love, marriage, and tough health care choices when someone's faculties are reduced to next to nothing can be heavy. But, they're also super important consider. Ackerman created military fiction without it being a straight "military" storyline. (But, if you do like military-related reads, you get a dose of it from the perspective of a friend of the main couple who died in the same war accident Eden was injured in.)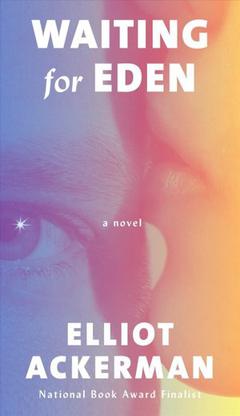 The life/death situation presented in Waiting for Eden is rare, and hopefully you and no one you know ever has deal anything remotely similar. But, if you are in the position of making difficult health care decisions for a loved one, it's better to know exactly what their choice and intent would have been had they not incapacitated. This is where the health care power of attorney comes in.
About Health Care Power of Attorney
A health care power of attorney (PoA) is a legal document that allows you to select the person (your "agent") that you want to make health care decisions on your behalf, if or when you become unable to make them for yourself.
Once your health care PoA goes into effect (typically most people elect to have this be the case only if an attending physician certifies you are unable to make medical decisions independently), your agent will then be able to make decisions for you based on the information you provided in your health care PoA. If there are no specifics in your health care PoA relating to a unique situation, your agent can and should make health care decisions for you based on your best interests. Obviously, the person you select as a your health care PoA agent should be someone in whom you have the utmost trust.
Equally important, your agent will be able to access your medical records, communicate with your health care providers, and so on.
Keep in mind your health care PoA isn't just about end-of-life decisions; it can cover many types of medical situations and decisions. For instance, you may choose to address organ donation, hospitalization, treatment in a nursing home, home health care, psychiatric treatment, and other situations in your health care PoA.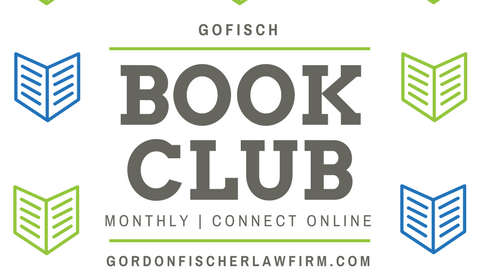 Living Will
For people who feel strongly about not wanting to be kept alive with machines, specifically covered in a document that can be thought of as a part of your health care PoA known as a living will.
All Iowans are special and unique and have special and unique issues and concerns. It's completely up to YOU as to what's contained in your health care PoA. You name the agent(s). You decide what medical decisions will be covered and how. It's all up to you.
If Eden would have had such a document executed before he went to war with Mary named as his representative, the situation still would have been tragic, but the decision less disconcerting. But, the book probably would have been less of a captivating tale of friendship, love, and what it means to be human. If you can, however, save your loved ones confusion and uncertainty, plan ahead for the unexpected with a quality, clear health care power of attorney.
What are you thoughts on Waiting for Eden? Share your thoughts with other readers in the comments below or with GFLF on Facebook, Instagram, or Twitter!
https://www.gordonfischerlawfirm.com/wp-content/uploads/2018/11/Screen-Shot-2018-11-02-at-7.00.58-PM.png
577
913
Gordon Fischer
https://www.gordonfischerlawfirm.com/wp-content/uploads/2017/05/GFLF-logo-300x141.png
Gordon Fischer
2018-11-01 07:24:11
2020-05-18 11:28:50
Pick up the November Book Club Read: Waiting for Eden