The talk around New Year's resolutions tends to focus on personal goals, like getting in better shape, traveling more, reading more, going to bed at a regular time every night, eat less chocolate…the list goes on. But frankly, most of those great January 1 intentions fall by the wayside around Valentine's Day (and for me, usually even earlier!). But resolutions don't just have to focus on the personal—what about the professional?
Professional resolutions are promising because they involve the accountability, inputs, and outputs of more than just yourself. Your entire network of employees, volunteers, and/or donors can help the resolutions become a reality. For nonprofit professionals and leaders, now is the perfect time to set actionable goals that can help further your organization's mission, progress, and fundraising. Here are five ideas to get you started:
Optimize policies and procedures
Both internal and external policies will guide your organization and set standards. These policies should cover certain legal issues including, but certainly not limited to, conflicts of interest, investments, document retention, whistleblower protection, gift acceptance, and endowments. Your organization is always evolving and so should your policies. If your nonprofit is new, you'll want airtight legal policies in place from the start. (For example, do you have appropriate disclaimers in the employee handbook, so it's not considered an employment contract?) If your policies have been in place for a while, should you make an annual overview part of your standard operations? Pay attention to provisions that should be added/edited due to government and tax law changes.
Best board ever
Make this the year of the most efficient, effective board ever. Invest in educating and training the board of directors on issues that impact your industry and the nonprofit sector in general. Prepare your board with materials that will set them up for success such as an updated, comprehensive board handbook.
This is also a good place for a reminder to connect and leverage your board members' experience, connections, and talents. Consider, when was the last time you had a one-on-one conversation with a board member outside of the monthly board meeting? Inviting a board member to lunch or coffee is a good opportunity to ask for valuable ideas on the organization and fundraising. Plus, taking the time to connect as individuals actively shows the board member you care for their connection and investment in the organization.
Excellent ethics
Let this be the year that you put ethics in operations above all. Does your entity have a conflict of interest policy in place? Does it need to be updated? Are there any areas for potential ethical infractions? Make a point to address these BEFORE they become an issue. Provide ethics training to your stewards—board members, employees, volunteers—so that everyone is on the same page of standards.  
Perfected planned giving
Managing planned giving programs is an art in the practice of effectiveness. And, as you may already know, such a giving program is a beneficial investment in future financial well-being; it takes significant time to construct and even more time to see results. From charitable gift annuities to even simple bequest programs, it's likely that your planned giving program can be better organized and publicized to prospective donors. Review the readiness of your organization's ability to accept a planned gift or endowment. Don't be afraid to enlist an external auditor for improvements and legitimate practices.
Volunteer regularly
As a nonprofit leader, you're dealing with the administrative details of development, human resources, and budgeting. Unfortunately, when you're in the management weeds, you may not have much time to be on the ground executing programs. Make a commitment to volunteer with the organization at regular intervals. It will remind you of the all-important "why" behind the dollars and will enable you to better communicate this to board members, donors, volunteers, and other stakeholders. Better yet, encourage other employees at your organization to join you or set up a calendar of consistent volunteer slots.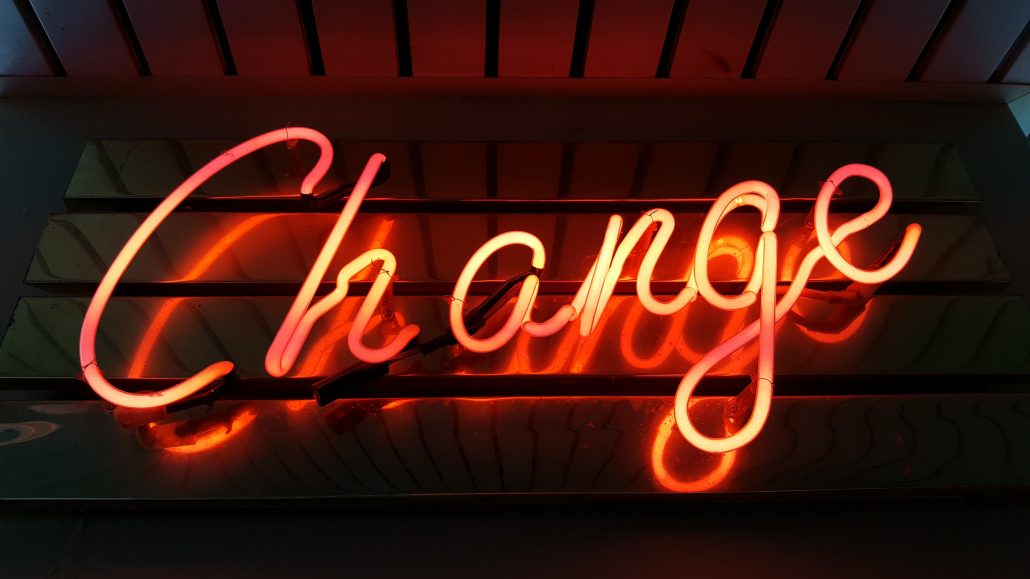 As I mentioned, these are just a few ideas to get you started. What resolutions can YOU and your organization's board members, donors, volunteers, and other stakeholders imagine? Perhaps you should set some time aside for everyone to think about priorities moving forward into the new year. In any case, I'd truly love to hear from you about any and all resolutions you and your fave nonprofit have made!
Working with nonprofit leaders in Iowa is one of the best aspects of my job. The opportunity to help people achieve their goals for the cause or issue they care deeply about, is perpetually awe-inspiring. I believe that nonprofit leaders should focus on what's most important—the mission and communities their organization serves—and I'm here to help with the necessary legal matters that come with nonprofit operation, like personnel contracts, internal and external policies and procedures, record-keeping requirements, and maintaining compliance with all local, state, and federal laws. Of course, don't forget the complexities surrounding legal and sustainable fundraising.
I'm looking forward to helping you meet your nonprofit's resolutions this year; please don't hesitate to contact me.
https://www.gordonfischerlawfirm.com/wp-content/uploads/2018/01/rakicevic-nenad-490348.jpg
3436
4136
Gordon Fischer
https://www.gordonfischerlawfirm.com/wp-content/uploads/2017/05/GFLF-logo-300x141.png
Gordon Fischer
2019-01-02 15:00:53
2020-05-18 11:28:49
5 Resolution Ideas for Nonprofit Pros