If you manage a nonprofit undoubtedly you recognize that the mission couldn't be driven forward without the hard work by talented staffers. Indeed, human capital is typically a nonprofit's greatest asset! Today is National Employee Appreciation Day and the perfect chance to remind your employees that they make a difference. This is also an optimal chance to invest in employee retention; when you find the right people that work well as a team, believe in the mission, and have an admirable work ethic, it is important to keep them happy and engaged.
The nonprofit employee turnover rate is equal to other industries at about 19%. But, unlike other industries, the good news is that 93% of nonprofit employees say they are engaged at work which is three times that of other industries. More good news? 85% of employees who made the switch from a for-profit company to a nonprofit said they planned to continue working in the nonprofit sector long term.
When it comes to nonprofit employment law best practices like an updated employee handbook and quality contracts are essential. But, taking care of your business beyond legal documents is also incredibly important. Here are a few easy ways to invest in your staffers on Employee Appreciation Day and every day:
Break out the Suggestion Box
Sure it's kind of old school and basic, but a suggestion box can still give employees a chance to share their opinions to make the workplace better. Staffers appreciate the opportunity for another avenue of communication, and acknowledging legit concerns and ideas can only help the organization improve!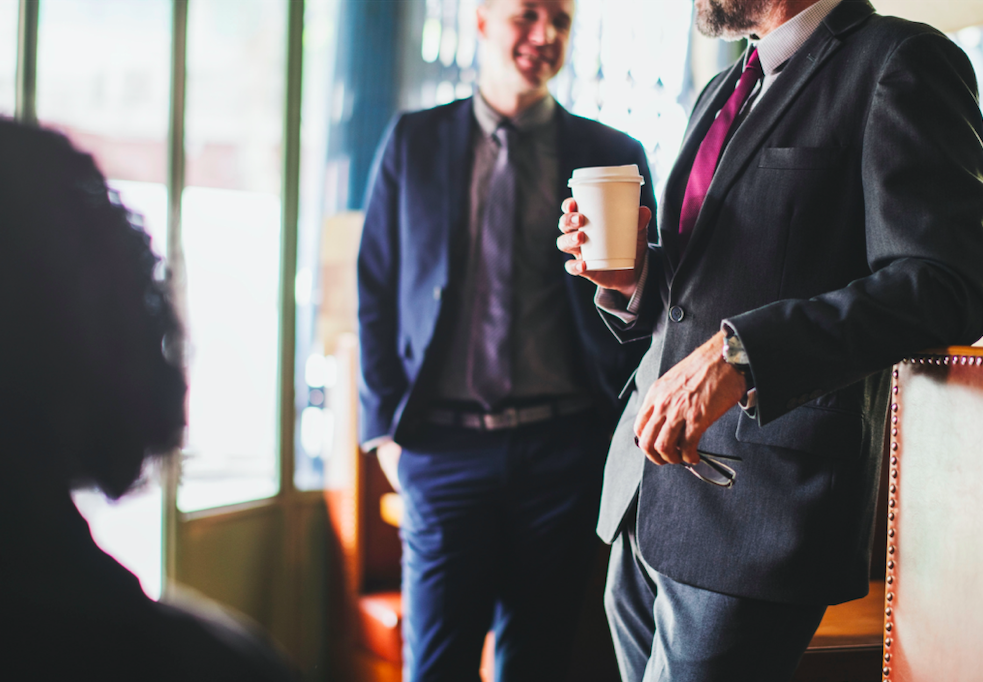 Build a Better Break Room
Everyone needs a place to take a breather throughout the workday. Whether it's swapping stories over lunch or sharing posters for upcoming community events, the break room should be inviting, clean, and comfortable. Take a hard look at the status of the break room and determine if furniture should be replaced, decor redone, or appliances upgraded. Even fresh flowers or an improvement in the type of coffee/tea provided can give morale a boost.
A Little Recognition Goes a Long Way
We all loved to be recognized for our achievements, big and small, so do the bragging for your team. Without a doubt, your employees are doing wonderful things outside of the office from starring in the community theater production to coaching their kid's sports team. Whether it's a fun, quarterly recognition "party" or a "star wall" where you post compliments/accolades, find what fits with your organization's culture. This also shows your team you care about them as people, not just as employees.
Thanks a Million!
It may seem obvious, but a simple thank you note can go a long way. Make it handwritten on a nice friendly actual card and it will speak volumes compared to the slog of usual emails.
Fun & Career-Based Rewards
Little rewards for a job well done like a gift card to the movie theater or providing free pizza in the break room just because. Who doesn't love an unexpected surprise treat? You can also consider career-related rewards, like paying for an employee's online class of choice or sending them to an industry conference/event. This illustrates your commitment to investing in their continued education and benefits the nonprofit as well!
Any questions related to smart employment practices at your nonprofit? What are your best ideas to celebrate National Employee Appreciation Day? Don't hesitate to contact me at gordon@gordonfischerlawfirm.com or by phone at 515-371-6077.
https://www.gordonfischerlawfirm.com/wp-content/uploads/2019/03/Screen-Shot-2019-03-02-at-3.34.17-PM.png
654
1019
Gordon Fischer
https://www.gordonfischerlawfirm.com/wp-content/uploads/2017/05/GFLF-logo-300x141.png
Gordon Fischer
2020-03-06 13:04:16
2020-05-18 11:28:34
Employee Appreciation Day: How to Show Your Nonprofit Staffers You Care