While many nonprofit operations have shifted in some way or another during COVID-19, organizations do need to prep for a post-pandemic world. An ad hoc approach or reliance on what worked in the past may no longer be a strategic path forward.
I love the opportunity to speak with nonprofit boards of all sizes to help them govern the charitable organization in mission fulfillment in the utmost ethical and legal manner possible. While we can't get together in the present due to public health concerns, leaders who are thinking ahead will want to schedule such trainings well in advance.
I highly recommend organizations of all sizes host training for their board members regarding their ten basic responsibilities, individually and collectively, within the broader context of modern best practices. I provide a two-hour training/orientation on these ten basic responsibilities, and the information below is intended as a simplified summary of this training.
Tailored Presentations
My live training session can be tailored to the nonprofit's specific size, needs, and experience. The training includes an engaging visual presentation, handouts, and plenty of time for questions and discussion. Slides will also be sent out to attendees following the training. The following is a brief outline of the information I would present to the board.
10 Basic Responsibilities of Nonprofit Board Members
The ten basic responsibilities of nonprofit board members are as follows:
Determine the organization's mission, vision, objectives, and goals, and then advocate for them.
The board is responsible for ensuring's mission, vision, objectives, and goals are plainly stated, embraced by all, and enthusiastically supported.
Hire successful staff.
The board's ability to recruit, support, reasonably compensate, and retain effective staff, especially the executive director, will be a crucial factor in the nonprofit's success.
No matter how talented and experienced, employees need to clearly know their rights and responsibilities, through written policies and procedures, such as an employee handbook, employee agreement(s), and regular, formal performance review(s).
Adopt "best practice" policies and procedures.
The IRS requires certain information from your organization to be submitted annually via Form 990 "Return of Organization Exempt From Income Tax." To that point, the 990 asks nonprofits about policies and procedures that help ensure the nonprofit is conducting business in a transparent way that's consistent with their exempt purposes. Specific governance policies encouraged by the IRS limit potential abuse, protect against vulnerabilities and prevent activities that would go beyond permitted nonprofit activities.
Ensure effective planning.
Through planning, the board and staff translate the nonprofit's mission into objectives and goals, used to focus resources and energy.
The board is responsible for actively participating in and approving decisions that set the nonprofit's strategic direction.
Monitor and strengthen programs and services.
Given limited funds, but unlimited demands on those funds, the board ultimately must decide among competing priorities.
What the nonprofit actually does, and how well it does it, should guide all board inquiries.
Ensure adequate financial resources.
A nonprofit can only be as effective as its financial resources.
Although much can and should be expected of the staff, the board is chiefly responsible for ensuring it has the funds it needs and that the organization does not spend beyond its means.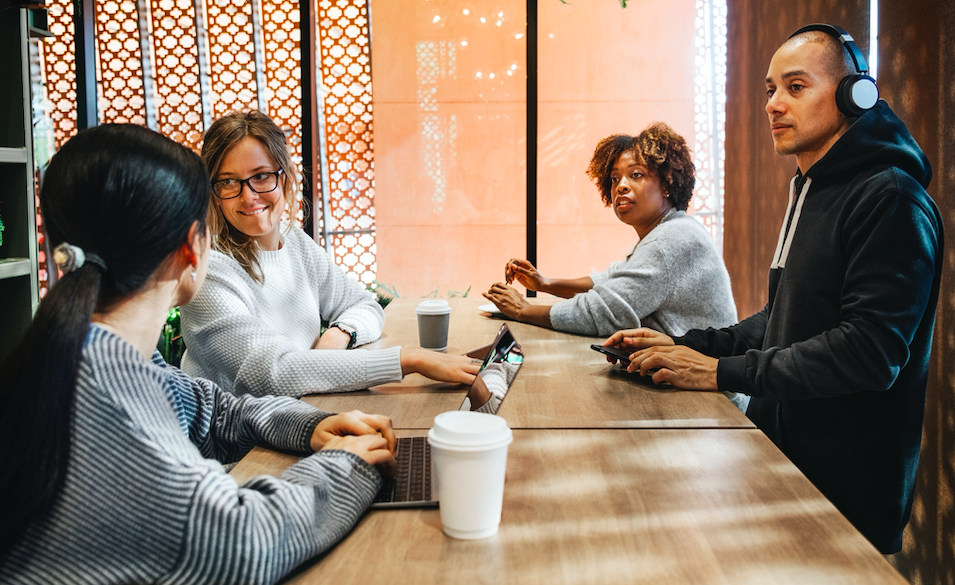 Provide financial oversight.
Safeguarding organizational assets is one of the most important board functions.
Build and sustain a competent board.
A major issue the board and executive director need to answer is: How should we define the ideal mix and number of professional skills, backgrounds, experience, demographics, and other characteristics we should seek in our board members?
Board members must set and persistently articulate the level of expectation that they will hold themselves and the organization to.
Ensure legal and ethical integrity.
The organization's reputation and public standing require everyone to take three watchwords seriously: compliance, transparency, and accountability.
Compliance
The term "compliance" is simply shorthand for the regulatory and legal requirements imposed by the government and regulatory bodies at local, state, and federal levels that are considered part of a board's fiduciary responsibility.
Transparency
Nonprofit organizations are expected to routinely and openly share more, and more complete, information to the media and the public about their financial condition, major activities, and staff compensation. A charitable nonprofit should make certain information about its operations, including its governance, finances, programs, and activities, widely available to the public.
Accountability
Although the board sets and periodically assesses the adequacy of major organizational policy, accountability measures ordinarily and appropriately fall to management. But the board needs to consistently ensure the organization is accountable to those who it serves, those who support it, and to the greater community.
Enhance the organization's public standing.
Board members serve as a link – the vital link – between the nonprofit and its board members, donors, potential donors, employees, volunteers, other stakeholders, and the community at large.
Board members should think of themselves as the nonprofit's foremost advocates and ambassadors, hopefully, even after they leave the board!
Training Beneficial for New and Continuing Members
The "ten basics: as set forth above, tends to be an important training I recommend for all nonprofit boards and both new and returning board members. However, if your board is in need of a different training related to a specific aspect of organizational governance, such as governing midst the consequences of COVID-19, I can tailor the training accordingly. Most importantly, the training needs to be applicable and appropriate for your individual board.
Let's Discuss What Your Organization Needs
Interested in hosting a two-hour training containing content individualized to your organization? That's great and we can look to a date when we expect to no longer be social distancing and quarantining.
Generally, I charge a flat fee and this fee means no surprises for you or your budget. I'm also very conscious of pervasive budget constraints and will work with you and your budget.
The fee includes as many conferences as needed in preparation, materials during and following the training, and an active Q&A session throughout the training.
To discuss further, please don't hesitate to contact me via email (gordon@gordonfischerlawfirm.com) or on my cell (515-371-6077).
https://www.gordonfischerlawfirm.com/wp-content/uploads/2019/01/Screen-Shot-2019-01-14-at-10.33.14-PM.png
673
1019
Gordon Fischer
https://www.gordonfischerlawfirm.com/wp-content/uploads/2017/05/GFLF-logo-300x141.png
Gordon Fischer
2020-04-11 21:48:32
2020-05-18 11:28:32
Be a Better Board: Training on 10 Basic Responsibilities of Nonprofit Boards