When Prince died in 2016 the world lost an icon and amazing contributor to music and art. Unfortunately, it has come to light that the award-winning artist passed away without an estate plan. Considering all of Prince's 12 properties, eight vehicles, fine art, unreleased music, and hoarded gold bars, it's estimated his entire estate could be worth $300 million pre-tax. Prince didn't have any stocks or bonds but he did have about $6 million spread across four companies. A Minnesota court judge on the issue said without the will the estate's current status is "personal and corporate mayhem." Comerica Bank & Trust—the company that took over the Bremer Trust's duties to administer the "Purple Rain" singer's estate earlier this year—is still appraising the total value of the estate and itemizing everything Prince owned.
The situation has created a tragic real world example of the infighting and conflict that can occur if passing away without a will; currently there are six potential heirs to Prince's fortune including his sister and five other half-siblings.
Now, most Iowans aren't going to have multiple gold bars sitting around and properties valued at over $25 million total, but that doesn't make what assets and property you do have any less important. If you don't have a will, it can cost your family and friends a lot of time, a lot of money, and indeed lots of anxiety and even heartache. Here are four reasons you need a will.
Without a will, probate courts and the Iowa Legislature decide everything about your estate.
If you die without a will, you are leaving it up to the legislature/courts to decide who will receive your property. Or possibly even who will get to raise your children!
Without a will, you cannot choose a guardian for your children.
After Prince died multiple claims were put forth about potential biological and adopted children. Whether or not those claims are true, you likely do know who your children are and if you die without a will, the courts will choose guardians for your children. One of the most important aspects of a will is that it allows you to designate who will be the guardian for your children. This can ensure that your children are cared for by the person that you want, not who the court chooses for you.
Without a will, the probate court will choose your estate's executor.
If you die without a will, the probate court is forced to name an executor. The executor of your estate handles tasks like paying your creditors and distributing the rest of your assets to your heirs. Of course, if the probate court has to pick who will be your estate's executor, there is always a possibility that you would not have approved of that person if you had been alive.
If you have a will, it will name an executor who will carry out all of your final wishes, pay your bills, and distribute your assets just as you wanted.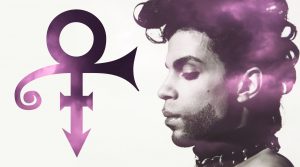 Without a will, you can't give your favorite nonprofits gifts from your estate.
Prince was a resident of Minnesota, and each state has different matters regarding intestate succession (dying without a valid will). If you die without a will, your estate assets—your house, savings, life insurance, trusts—will pass to your heirs under Iowa's statute. But, if you have a will, you can include gifts to your favorite nonprofits and see that they are helped for many years to come. Prince may have wanted to give to charities given his track record while living. He gave to Black Lives Matter, Harlem Children's Zone, and National Public Radio. Prince was actively engaged with #YesWeCode, an initiative to train black children for good jobs in the tech industry. He gave more than $1.5 million over just two years to Love 4 One Another Charities Tour and supported an environmentalist group working to fight climate change and grown green jobs among other initiatives, Green For All. Regrettably, without an estate plan Prince didn't have a chance to support these charities through his estate in the event of his death.
https://www.gordonfischerlawfirm.com/wp-content/uploads/2017/04/princegraphicnewkstp.jpg
360
640
Gordon Fischer
https://www.gordonfischerlawfirm.com/wp-content/uploads/2017/05/GFLF-logo-300x141.png
Gordon Fischer
2017-04-08 10:57:00
2020-05-18 11:28:58
Prince Died Without a Will: 4 Reasons YOU Need an Estate Plan