Podcasts undoubtedly are a component of the upper echelons of the Interwebs—one of the aspects of digital content that actually help us be more knowledgeable, interesting people. Unlike cute animal videos on Reddit, the time suck that is Twitter scrolling, or the easily enabled spending sprees on Amazon Prime, podcasts open our eyes to stories that capture our minds. They give us tidbits to discuss with our dinner companions, can help us forget we're cleaning the house, and make driving through the long swaths of nothing-but-cornfields in the Midwest that much more manageable. Podcasts give us a chance to enrich and enhance our personal and professional lives in an accessible way.
A major sector of my practice is dedicated to working with nonprofits and the donors who support them. Be it writing and filing organizing documents, offering valuable training for nonprofit boards and staff members, handling compliance issues, or coordinating complex charitable gifts, I love working with Iowa nonprofits. In order to do my best work in the intersection between nonprofit operations and law, I try to stay on top of news and best practices in the industry. One way to do that? Podcasts—they're like free professional development. If you work for a nonprofit, serve on a board, or are simply an interested donor, here are four top-notch podcasts related to nonprofits.
Business of Giving

Hosted by Denver Frederick, who can boast 40 years of valuable experience "in the world of philanthropy and social good," the Business of Giving explores topics and solutions to complicated social issues. In the past, the program has explored topics such as affordable housing, education, access to clean water, and global poverty. Based out of New York City, a new episode is released on Sundays, 6-7 p.m. The best place to listen is on Soundcloud. Recent episodes of the show (of the over 300 tracks available to listen to) include interviews with Dan Cardinali, President and CEO of The Independent Sector, Megan O'Neil, Staff Writer for The Chronicle of Philanthropy, and Adarsh Alphons, Founder and Executive Director of ProjectArt.
Nonprofit Leadership Podcast: Making Your World Better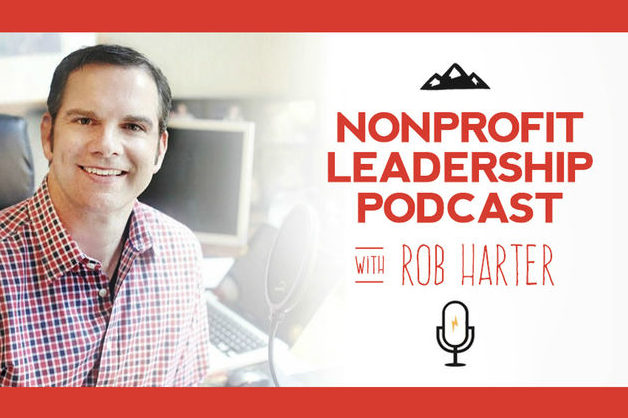 This is a great listen for nonprofit leaders (like the name of the show says) as each episode covers opportunities, trends, and problems applicable to leadership in the sector. First hand advice from other leaders can be invaluable in helping others apply the same practices in their own respective organizations. Dr. Rob Harter hosts the show and brings with him more than two decades of work in "leading and building non-profit organizations, leveraging resources, communication and personal development." The episodes (available in iTunes) give advice and tell stories to help you ultimately be more efficient and effective in your leadership. I liked one of the recent episodes from June that featured the "Fundraising Coach," AKA Marc A. Pitman, on how to lead with less stress.
Tiny Spark

Not only does Tiny Spark have a cool owl logo, it also has pretty fantastic episodes that dig in deep on "philanthropy, nonprofits and international aid." Founder and managing editor, Amy Costello, is a rock star reporter who has an impressive reporting resume including PBS, BBC, and NPR; she was nominated for an Emmy Award on her reporting on Dafur, Sudan. Subscribe on iTunes for episodes such as the recent ones on "The Rise of Philanthropy's 'Shadow Giving System'," and "Why Big Philanthropy Needs Scrutiny Not Gratitude."
Nonprofit Ally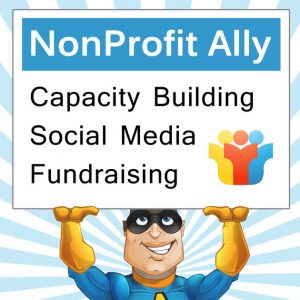 The Nonprofit Ally podcast wraps essential topics like "social media strategies, capacity building, board of director development, fundraising and budgeting," into conversations with nonprofit leaders. Episodes are under an hour and after tangible advice you can with you into your nonprofit role, such as how to have better board meetings with Roberts Rules, how to fundraise over email, and tips of the trade from a professional grant writer. The podcast is hosted by Steve Vick of the podcast's associated website, nonprofitally.com. You can listen on the website or subscribe on Android and Apple platforms.
---
What nonprofit-related podcasts would you add to my listening library? Share below in the comments. (On a related note, I also wrote about how the podcast S-Town made a strong case for the need and power of estate planning.)
If you want to discuss the issues your nonprofit is facing, don't hesitate to reach out via email or phone, at 515-371-6077. I'm more than happy to offer a free consultation.
https://www.gordonfischerlawfirm.com/wp-content/uploads/2017/08/alphacolor-13-181701-e1502827296798.jpg
2808
5573
Gordon Fischer
https://www.gordonfischerlawfirm.com/wp-content/uploads/2017/05/GFLF-logo-300x141.png
Gordon Fischer
2017-08-15 14:58:53
2020-05-18 11:28:58
Press Play on these Nonprofit-Related Podcasts