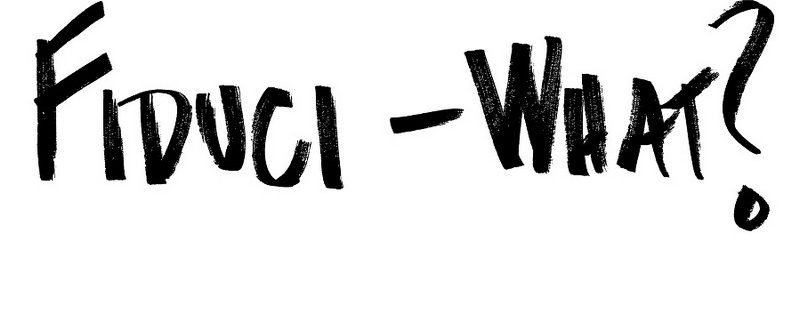 A fiduciary role is one of the highest, strongest relationships between people. It is a role involving the highest care and the greatest importance. The people you choose to fulfill these roles should be carefully considered; they should be those whom you have the utmost confidence in.
Examples of common fiduciary roles include the executor of your will, trustees of your trusts, guardianships of your children, and agents for your financial and healthcare power of attorney. Other fiduciary roles include attorney, accountant, banker and/or credit union manager.
Often times, people choose corporate executors to remove some of the liability and risk, since corporate executors are familiar with the estate planning process. A corporate executor is going to know the drill. With a corporate executor, you have a true estate planning professional that knows and understands
If you DO choose to name a private individual to a fiduciary role within your estate plan, you need to ensure they are trustworthy, organized, and reliable.
The American Bar Association has comprehensively defined the different fiduciary duties as:
Duty of care;
Duty of loyalty;
Duty to account;
Duty of confidentiality;
Duty of full disclosure;
Duty to act fairly; and
Duty of good faith and fair dealing.
Understanding fiduciary duties and selecting the right individuals will help you feel content, secure and satisfied with your estate plan.
Have questions? Need more information?
I would love to discuss your estate plan with you. You can contact me by email at Gordon@gordonfischerlawfirm.com or give me a call at 515-371-6077. Don't have an estate plan? The best place to start is the Estate Plan Questionnaire.
https://www.gordonfischerlawfirm.com/wp-content/uploads/2017/08/AR-160409948.jpg
400
800
Gordon Fischer
https://www.gordonfischerlawfirm.com/wp-content/uploads/2017/05/GFLF-logo-300x141.png
Gordon Fischer
2018-11-08 04:57:35
2020-05-18 11:28:50
Familiarize Yourself with Fiduciary Duties