The 2017 Global Trends In Giving report is full of important and valuable statistics for nonprofit professionals. These stats can help direct your donor plans and marketing strategies.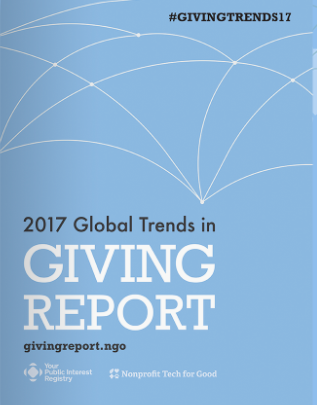 But, December is an incredibly busy month with all the year-end fundraising pushes, and reviewing policies in prep for the coming year. So guess what? I read it for you! (You're welcome.)
The 17-page study published by Public Interest Registry (PIR) and Nonprofit Tech for Good surveyed a global sample of 4,100 donors in the time period from May through June of this year. (It should be noted that although global, the sample swayed very heavily toward a majority of females in North America—approximately 50% from the U.S. and 25% from Canada).
Here are just a few of the most important insights from the report:
Holidays inspired a majority of donors (61%) to give…with, not at all surprisingly,  Christmas, being the most inspiring of all.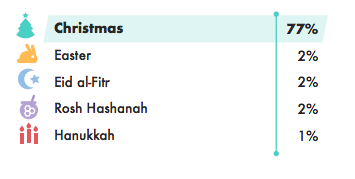 Planning your social media awareness and advertising for the year ahead? Facebook remains the undisputed champion of online donations.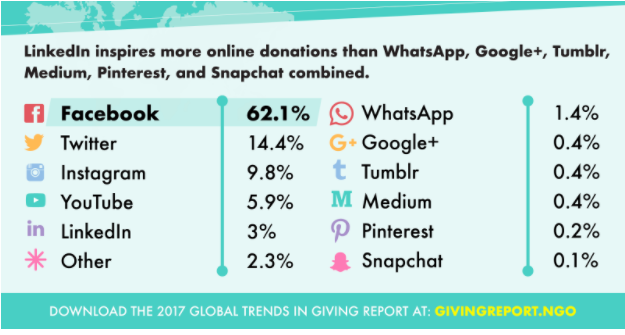 Your nonprofit's website should end in .org. 72% of donors trusted the ".org" domain extension the most, while only 29% trusted ".com" domains.

In an eye-catching statistic, 69% of Millennial donors volunteered in the past year. Of these volunteers, three-quarters donated money to that same nonprofit.

A majority of donor participated in a "sustainer" program. Of these programs, donors most often participated in monthly programs.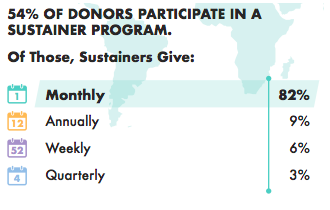 A majority (59%) of women, prefer to donate online over other avenues. Additionally, women were most incentivized to give via social media (27%), followed closely by fundraising events (25%).

44% of donors participated in a crowdfunding campaign over the past year. (The survey defined crowdfunding campaign as: "A crowdfunding campaign is when an NPO or NGO uses a website or app to raise a specific amount of money to fund a specific project or program.)

Fundraising events can be effective with donors; 59% of donors have attended a fundraising event in the past year. But, different invitation platforms inspire attendees at different rates. Look to email for the highest return on attendance (38%), and for a triaged approach, pair email with social media and marketing at other associated events.


Again, these are a just a few of the most important figures picked from an extremely well done and well detailed report, 2017 Global Trends In Giving. If you give the report a read, what were the most unexpected and unique statistics to you? I'd love to hear your thoughts and insights!
For any aspect of charitable giving planning, execution, as well as training I'm happy to provide beneficial services to to help you and your organization's mission. Don't hesitate to reach out via email or phone (515-371-6077) any time.
https://www.gordonfischerlawfirm.com/wp-content/uploads/2017/12/rawpixel-com-445828-e1514078162985.jpg
2401
5683
admin
https://www.gordonfischerlawfirm.com/wp-content/uploads/2017/05/GFLF-logo-300x141.png
admin
2017-12-23 19:15:15
2017-12-23 19:15:15
25 Days of Giving: Global Trends in Giving 2017 Report Findings