This upcoming weekend college football fans in Iowa will all seem to converge in the annual colossal clash of Hawkeyes versus Cyclones. (It's a tradition that dates back to 1977 and has been extended through 2023.) Even the University of Northern Iowa fans tend to take sides in this match-up that has the energy of a statewide holiday.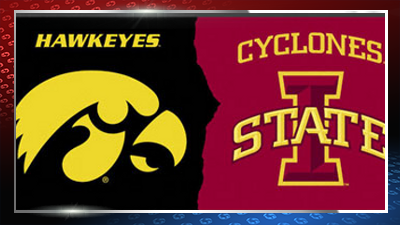 Talking tailgating and reviewing the predictions got me thinking that although this game is huge in the ongoing (usually fun) banter battle between Iowa and ISU fans (and coaches), it represents just a small part of the season. Both teams endure grueling pre-season training and both have a long regular season ahead of them, not even counting any playoff games. Plus, a lot can happen over the course of a football team's season. Star players can get hurt, strategies can change, and unexpected variables get tossed into the mix. But, great coaches have solid plans in place for when the game changes.
And, that's why if you can understand even the basics of football you can understand estate planning!
Just like every football season eventually comes to an end, your (hopefully long and healthy) season will also come to a close. When it does, you need a special kind of playbook for the rest of your team…AKA an estate plan. In this analogy an experienced lawyer is the great coach who is going to help you put plans in place for when the game changes unexpectedly or the stadium lights turn off for the last time. And, just like so much can change over the course of a season, a lot will happen over the course of your lifetime. That's where annual reviews and revisions after significant events fit in.
While it is often difficult for people to ponder their unavoidable exit off their own fictitious field, preparation for what happens after your season is over can be one of the most comforting aspects of financial and legal planning.
The Main Players
Let's take this analogy a bit further and put some estate planning terms into football speak.
Estate – An estate is the whole playbook, containing the following documents: your will; healthcare power of attorney; financial power of attorney; disposition of personal property; and final disposition of remains. (Go more in depth with this blog post.)
Will – A will deals primarily with the distribution of assets and care for minor children. You need to make certain the will is well drafted, solid, and can stand up in court. Keep in mind though, important assets such as a life insurance policy payouts, retirement assets, and investment accounts may well contain beneficiary designations that trump your will.
Trust – You have lots of different options with this player. A trust can dictate how your assets will be dispersed, the timeline and manner in which they are dispersed, and who's overseeing the process.
Mid-Season Starting Lineup Adjustments
Just as a coach may switch up who's starting partway through the season, you'll may need to make adjustments to your estate plan as things inevitably change over the course of your life. Big events like marriage, birth of a child/grandchild, moving to a different state, a large change in financial status, divorce, and other significant changes are good reason to review your "playbook."
No 'I' in Team
Your loved ones and close friends are all a part of your team; part of being a strong team player is including them on the plays you're making. Discuss important aspects of your estate plan with the people it involves to avoid any confusion or conflict when it comes times for them to carry out your wishes. For instance, if you have minor children (under age 18) you're going to want to establish legal guardianship if the worst happens and you're no longer around to care for them. You'll want to discuss with your chosen guardians ahead of time to make sure they're willing and available to carry out the responsibility.
Final Score
There are probably at least a few more good football analogies I could tie into the conversation of why you need an estate plan, but the most important takeaway is that you never know when the game is going to change. So, you need to have your "playbook" written out ASAP. The best place to start is with my free, no obligation Estate Plan Questionnaire. You can also shoot me an email or give me a call at 515-371-6077 to discuss your situation (or football).
https://www.gordonfischerlawfirm.com/wp-content/uploads/2016/02/sandro-schuh-143183.jpg
2756
4134
Gordon Fischer
https://www.gordonfischerlawfirm.com/wp-content/uploads/2017/05/GFLF-logo-300x141.png
Gordon Fischer
2017-09-04 15:15:56
2020-05-18 11:28:57
Understand football? Then you can understand estate planning.