I had the chance to write an article pertinent to modern Iowa farmers in a new white paper published by Peoples Company entitled, Your Farmland and the Future: Setting Goals, Taking Action. My piece is focused on the basics of wills, trusts, estates, and estate planning for farmers, farm families, and farm businesses. Peoples Company President, Steve Bruere wrote a great introduction that sums up the need for the paper:
With approximately 30 million crop acres in Iowa, farmland represents over $234 billion of asset value in Iowa alone. According to the latest land tenure study at Iowa State University, 55 percent of Iowa farmland is owned by someone age 65 or older. Using conservative estimates, nearly 50 percent of Iowa farmland could transfer in some form or fashion over the next 20 years. These statistics are similar throughout most of the major agricultural areas in the United States. The future of farmland ownership and agriculture as a whole will look dramatically different than it does today as this wealth transfer occurs. Keeping land in families and local communities is the ideal result, and the only way for this to happen is proper planning.
Regardless if you are a farmer or not, the majority of the estate planning basics apply to ALL Iowans. Scroll to page 26 of this PDF to read the article in full.  Also, scroll to page 32 for a great guide to "Write Your Own Farm Legacy Letter."
/
by admin
https://www.gordonfischerlawfirm.com/wp-content/uploads/2017/03/Screen-Shot-2017-03-10-at-6.53.24-AM.png
536
651
admin
https://www.gordonfischerlawfirm.com/wp-content/uploads/2017/05/GFLF-logo-300x141.png
admin
2017-03-13 10:10:51
2019-01-10 13:53:33
Your Farmland and the Future: Setting Goals, Taking Action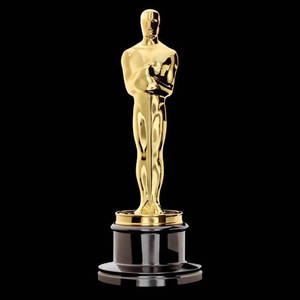 I, along with all of you, just watched the totally wild end of Oscars 2017. Here are five legal lessons you can take away from this debacle.
(1) Absolutely, positively ANYTHING can happen at ANY time. So, be smart, plan ahead, and secure your future and your family's future. A major way to do that is through estate planning.
(2) Planning is paramount. Somewhere along the line, protocols weren't met, and a wrong envelope was handed out at the wrong time. Proper planning would have — SHOULD HAVE — prevented that.
(3) Double check EVERYTHING. Are you SURE your will is updated? Are you POSITIVE your estate planning documents are still in that safety deposit box, and your kids have access? Are you CERTAIN you updated your estate planning documents after your third kid was born? Go see your estate planning lawyer. 
(4) Did Warren Beatty seem a bit confused? He and his family might consider a medical checkup, and might also consider a Healthcare Power of Attorney. I explain all about healthcare PoAs and their importance here: LINK. And I'm not picking on Warren, I'm really not. A Healthcare PoA is good for everyone. Seriously, everyone should strongly consider a Healthcare PoA.
(5) Download my Estate Planning Questionnaire. The Oscars may end in total confusion, but you shouldn't. The Estate Planning Questionnaire will ensure a smooth and predictable ending, just like you want.
/
by admin
https://www.gordonfischerlawfirm.com/wp-content/uploads/2017/02/rs_300x300-160122150806-600-oscar-statue.jpg
300
300
admin
https://www.gordonfischerlawfirm.com/wp-content/uploads/2017/05/GFLF-logo-300x141.png
admin
2017-02-26 23:58:42
2017-02-26 23:58:42
Five Legal Lessons You Can Take Away from The End of Oscars 2017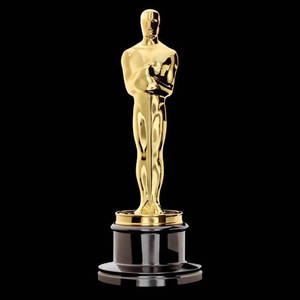 What could the Oscars possibly have to do with the estate planning?
Actually, a lot. The most celebrated films – the Best Picture Award nominees – all feature themes of death and legacy. Certainly, in some films, this theme is more pronounced than in others. But in all the films, death and legacy are present, almost as if unseen actors just offstage.
In Fences, an ex-ballplayer openly mocks death, wryly declaring more than once, and always with a wink, "Death ain't nothing but a fastball on the outside corner." Later, confronted with a sudden tragedy, he throws open a window and shouts into a storm, daring death to take him on.
In Manchester by the Sea, the tragedy of premature deaths washes over the entire story. Like waves relentlessly pounding the beach during a storm, the characters cannot escape memories of tragic loss.
Hacksaw Ridge is of course about death in war. The protagonist struggles, with tremendous courage, to save lives during the horrific carnage of battle.
Arrival actually features a "canary in a coal mine." In movie's dénouement, the characters are given a whole new way of looking at life and death, at past and present.
We shouldn't be the least bit surprised by any of this, of course. Great art so often wrestles with the meaning of death and legacy. Think about Homer's The Iliad and The Odyssey, to Shakespeare's plays, all the way to recent novels like Marilynne Robinson's Lila and Anne Tyler's A Spool of Blue Thread.
In movies, characters so often face the riddles of death and legacy, because we do so in real life. How to give life meaning? How best to leave a legacy? Allow me to suggest that one very practical, and even relatively easy, way to secure your legacy is through estate planning.
For all of us, at some point, the credits will roll and the screen will go dark. Before that time comes, diligently plan so that your loved ones are protected and taken care of.
Perhaps most importantly for the question of legacy, through estate planning we can leave meaningful charitable gifts to our favorite charities. Without estate planning, it's just not possible to make charitable gifts at death.
Do estate planning, do it right, so your testamentary gifts can help nonprofits for decades to come – quite a legacy for you. One might even say, proper estate planning, with a charitable component, is deserving of an award.
Now, pass the popcorn, and enjoy the show. Tomorrow, take some time to get started on your own legacy, by downloading my Estate Planning Questionnaire.
/
by admin
https://www.gordonfischerlawfirm.com/wp-content/uploads/2017/02/rs_300x300-160122150806-600-oscar-statue.jpg
300
300
admin
https://www.gordonfischerlawfirm.com/wp-content/uploads/2017/05/GFLF-logo-300x141.png
admin
2017-02-26 15:12:46
2017-02-26 15:12:46
The Oscars & Estate Planning