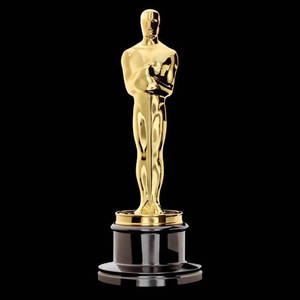 What could the Oscars possibly have to do with the estate planning?
Actually, a lot. The most celebrated films – the Best Picture Award nominees – all feature themes of death and legacy. Certainly, in some films, this theme is more pronounced than in others. But in all the films, death and legacy are present, almost as if unseen actors just offstage.
In Fences, an ex-ballplayer openly mocks death, wryly declaring more than once, and always with a wink, "Death ain't nothing but a fastball on the outside corner." Later, confronted with a sudden tragedy, he throws open a window and shouts into a storm, daring death to take him on.
In Manchester by the Sea, the tragedy of premature deaths washes over the entire story. Like waves relentlessly pounding the beach during a storm, the characters cannot escape memories of tragic loss.
Hacksaw Ridge is of course about death in war. The protagonist struggles, with tremendous courage, to save lives during the horrific carnage of battle.
Arrival actually features a "canary in a coal mine." In movie's dénouement, the characters are given a whole new way of looking at life and death, at past and present.
We shouldn't be the least bit surprised by any of this, of course. Great art so often wrestles with the meaning of death and legacy. Think about Homer's The Iliad and The Odyssey, to Shakespeare's plays, all the way to recent novels like Marilynne Robinson's Lila and Anne Tyler's A Spool of Blue Thread.
In movies, characters so often face the riddles of death and legacy, because we do so in real life. How to give life meaning? How best to leave a legacy? Allow me to suggest that one very practical, and even relatively easy, way to secure your legacy is through estate planning.
For all of us, at some point, the credits will roll and the screen will go dark. Before that time comes, diligently plan so that your loved ones are protected and taken care of.
Perhaps most importantly for the question of legacy, through estate planning we can leave meaningful charitable gifts to our favorite charities. Without estate planning, it's just not possible to make charitable gifts at death.
Do estate planning, do it right, so your testamentary gifts can help nonprofits for decades to come – quite a legacy for you. One might even say, proper estate planning, with a charitable component, is deserving of an award.
Now, pass the popcorn, and enjoy the show. Tomorrow, take some time to get started on your own legacy, by downloading my Estate Planning Questionnaire.
https://www.gordonfischerlawfirm.com/wp-content/uploads/2017/02/rs_300x300-160122150806-600-oscar-statue.jpg
300
300
Gordon Fischer
https://www.gordonfischerlawfirm.com/wp-content/uploads/2017/05/GFLF-logo-300x141.png
Gordon Fischer
2017-02-26 15:12:46
2020-05-18 11:28:59
The Oscars & Estate Planning